Deck the Hall With a Stellar Job Interview!
Written By Jimmy Sweeney President of CareerJimmy and Author of the new, Job Interview "Secret".
It's easy to get overwhelmed by the holiday buzz-shopping, decorating, gift-wrapping, over-eating, and entertaining. To avoid going over the edge, take time for some rest and reflection. Think through your goals for the new year. Then make a list, and check it twice!
If finding new employment is on that list, remember that every great job starts with a great interview! So plan now to take stock of yourself, your presentation, your ability to express yourself, your standards for the company you work for. Use the week between Christmas and New Year's to take strategic steps to insure a bright future.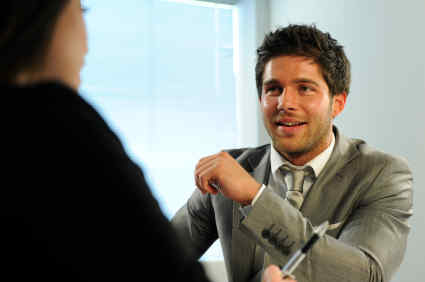 Interviews Don't Just Happen!
They begin and end with you-even though a man or woman is sitting across from you in an office. Keep in mind that today's hiring manager is more interested in who you are as a person than who you are as a professional. Something called 'behavior-based' interviewing is becoming the norm.
Employers are looking at a candidate's past performance as a predictor of future behavior. They are not only interested in your background and experience, but also in the way you treat others and how you interact with a team or department employees, and how you've handled sticky situations that called for logic and leadership.
Truth or Consequences
Following are some of the hard-edged questions and directives you might receive in a behavior-based interview.
Give me an example of a specific time you took charge of a situation that was out of control.
What goal have you set in a workplace and how did you achieve it?
How have you performed above and beyond the requirement of the job you held?
Provide an example of how you bailed yourself and others out of what appeared to be a hopeless situation.
What specifically have you done to alleviate a problem with a difficult co-worker or superior?
Expect to provide details, dialogue, and a description of what occurred and how it was resolved.
A New Year Without Fear
Give worry a good swift kick. Stand in front of a mirror and speak positive words to yourself. "You are a good manager." "You are the one people turn to in a tough situation." "Care more about people than problems." "Believe in yourself." "You are admired."
Next, jot down a few personal stories that illustrate situations and times when you successfully resolved conflict, stood up for the truth despite criticism, or used your creativity to negotiate a challenging relationship. Then go over the job description to get a feel for the requirements, standards, and expectations of the person who is hired. Picture yourself on the job, handling day-to-day operations, fielding calls, making decisions, and dealing with co-workers.
Finally, check your emotional pulse. If you're smiling and feeling comfortable and well suited to such a job, then go for it. If you feel stressful, confused, or overwhelmed, consider setting this opportunity aside and going for another one that is a better match for your skills and strengths.
Equipped with practical insight and emotional clarity such as this, you can walk into any interview and establish a good rapport with the hiring manager.
Afterwards, all that's left is the question only you can ask and answer for yourself. "Is this the job for me?"
Happy Holiday and happy job-hunting!
---
Jimmy Sweeney is the president of CareerJimmy and author of the brand new "Secret Career Document" job landing system. Jimmy is also the author of several career related books and writes a monthly article titled, "Job Search Secrets."
Resource