New York Super Resource Guide
The insider's guide to NYC written by New Yorkers for New Yorkers and serious New York tourists.
Featured Article
Be Safe and Smart When Visiting New York City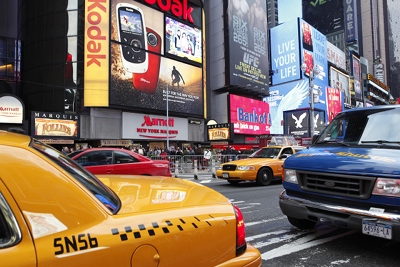 Visiting New York City? Here are six things to keep in mind to make your visit go more smoothly. Don't accept rides in taxis that are'nt yellow Taxi and Limousine Commission vehicles. Anyone approaching you with a sign and offering a deal for $20 could head you right for trouble, rather than your destination. If you can't find a taxi, look for the nearest subway or a bus stop.
Read more.
Featured Article
Learn Everything Having to Do with Travel at the New York Times Travel Show: March 1 and 2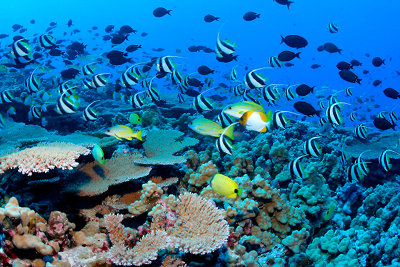 If you love to travel, this is one weekend to stay put in New York City. One of the largest travel showcases around, The New York Times Travel Show, happens Saturday (10am-6pm) and Sunday (11am-5pm) at the Javits Center in Manhattan. www.NYTTravelShow.com Exhibitors from locations around the world are eager to meet you at their booths, with many demonstrations and giveaways as well.
Read more.
Featured Article
More Enticing Valentine's Day Events and Specials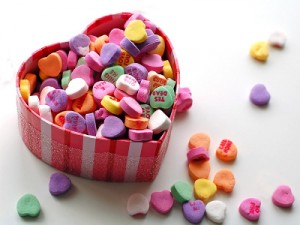 I love how creative New Yorkers, especially Brooklynites, can be about how to celebrate Valentine's Day. Brooklyn's New York Transit Museum's annual "Missed Connections" party (thank you, Craisglist) celebrates the possibilities public transit encounters.
Read more.
Featured Article
Hotels Offer Valentine's Day Specials for Valentine's Day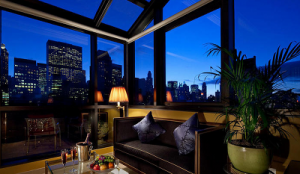 New York City excels at creating romantic experiences for lovers all year round. On Valentine's Day, Cupid's Arrow knows no limits. Here are some choices for consideration to wow your sweetheart.
Read more.
Featured Article
2014 Chinese New Year — Celebrate in Flushing This Year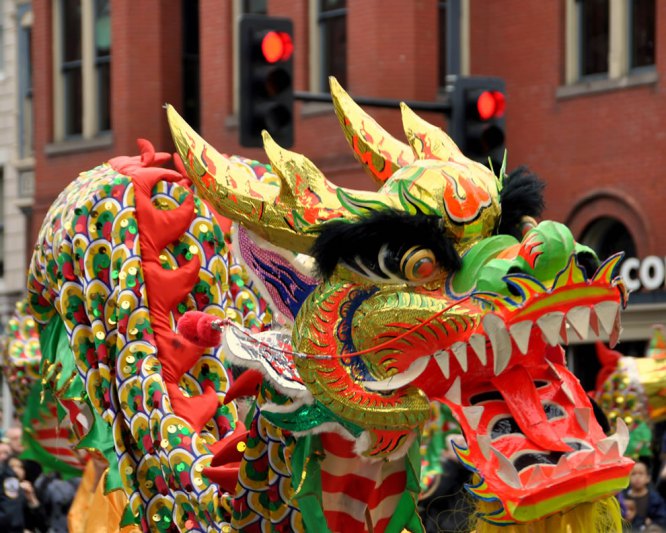 The Chinese Year of the Horse has arrived. One of the best places to celebrate is among the Chinese community in Flushing, Queens, a quick hop from Manhattan on the 7 train.
Read more.
Featured Article
Buy Your "Choice Eats" Tickets Now — Other Manhattan and Brooklyn Food Events This Week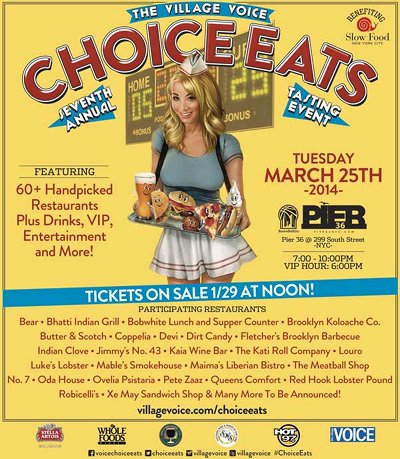 Are you ready for the best foodie event in Manhattan? It's not until March 25, but tickets are now on sale. The Village Voice's "Choice Eats" always has about 60 restaurants to sample treats from, from 35 or more different ethnicities.
Read more.
Featured Article