New York Super Resource Guide
The insider's guide to NYC written by New Yorkers for New Yorkers and serious New York tourists.
Featured Article
A New England Getaway from New York City: Newport, Rhode Island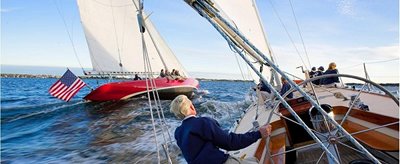 Newport, Rhode Island looms large in the lore of 19th-century society. It was where the wealthy vacationed, where they built their summer "cottages," and where they entertained on a grand scale........
Read more.
Featured Article
Where to Eat Now in New York City: Healthy and Not So Much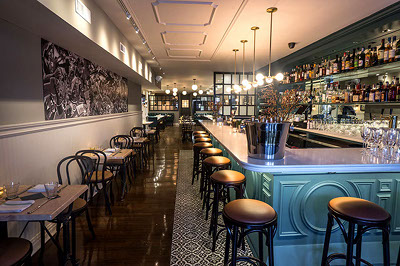 I always like finding the small bistros that really make you feel at home. Little Frog sits quietly on busy East 86th Street, an authentic French bistro from people you should know from their time at Balthazar.........
Read more.
Featured Article
Introducing Broadway Roulette: A New and Affordable Way to Enjoy Theater

Here's a new way to score Broadway tickets at an affordable price with no hidden service fees and absolutely no hassle. Broadway Roulette is changing the game so that everyone can see some of the best shows in town...........
Read more.
Featured Article
Last Few Weeks — See the Rolling Stones' Exhibitionism in the Meatpacking District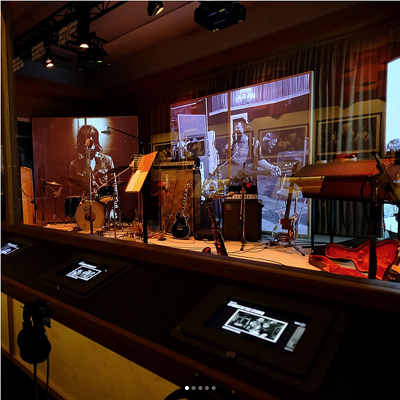 Whether you're a diehard Rolling Stones fan or are fascinated by the history of fashion, art and pop culture, you won't want to miss the Rolling Stones' Exhibitionism...........
Read more.
Featured Article
Off-Broadway is Good for Laughs and Talent – See These 2 Fab Shows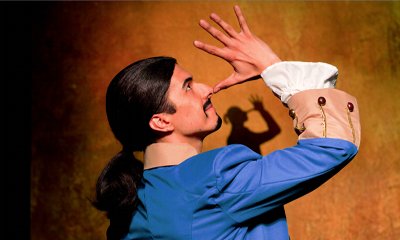 You don't have to be Jewish to love Not that Jewish. In fact, the play is really a celebration of family values, family love, and family challenges...........
Read more.
Featured Article
Say Goodbye to 2016 at Good Riddance Day on December 28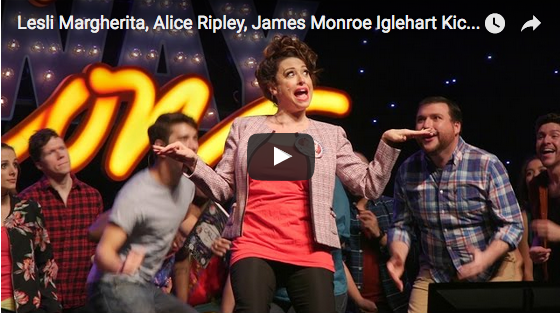 If you weren't able to travel to BroadwayCon in NYC, here's what you missed. The conference at the Jacob Javits Center attracted several thousand Broadway fans of all ages, from all parts of the world. Enjoy TheaterMania's condensed version of the 45-minute opening number..........
Read more.
Featured Article
Say Goodbye to 2016 at Good Riddance Day on December 28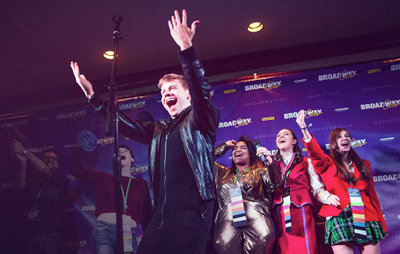 If you just really love Broadway and want to be immersed in all aspects of the Broadway experience for an entire weekend. The second year of BroadwayCon is coming up in less than three weeks. Plan a weekend in New York City around this dazzling fan convention and you'll be the first to know everything about the 2017 Broadway season (and some good information about Broadway in general).........
Read more.
Featured Article
Bye, Bye 2016: Let's Toast with a Hangover Brunch at Little Frog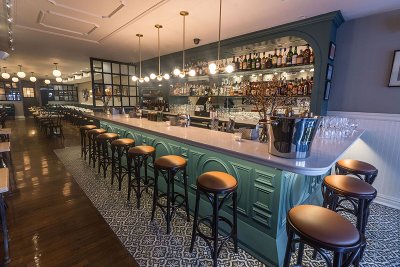 There's a new culinary force on the Upper East Side and they're hoping to make your New Year's hangover a little sweeter. Little Frog, the new Parisian bistro, is debuting their New Year's Day Hangover Frogger Platter on Sunday. The platter is a work of art: Rosti Eggs Benedict, boudin sausage, grilled steak, breakfast sausage, Vermont bacon, truffle egg en cocotte........
Read more.
Featured Article
Say Goodbye to 2016 at Good Riddance Day on December 28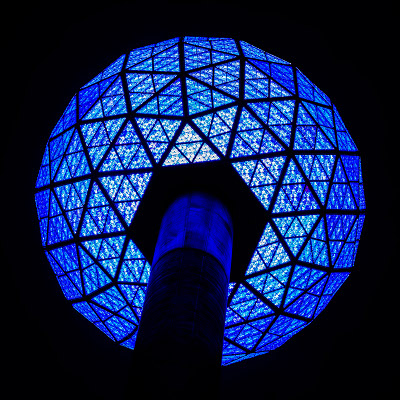 I've only done the "watch the ball drop" thing once in person, and I'll never be that crazy again (although I do love the fireworks celebration in Central Park and the Midnight Run which leaves from Rumsey Playfield). But, if you're determined to........
Read more.
Featured Article
5 Broadway Shows to Add to Your Wish List This Year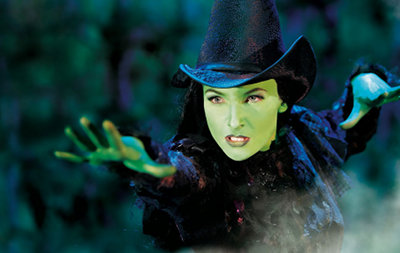 After the December frenzy winds down, you might actually be able to fit some shows into your schedule. Here are two don't-miss shows for you, two for the family, and one that everyone can enjoy. Theater tickets also make great stocking stuffers!........
Read more.
Featured Article
7 Shows Closing on Broadway: Tickets Make Great Holiday Gifts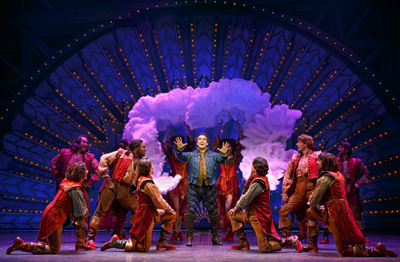 If you're thinking about something to give the theater lover in your family this holiday season, tickets to one of these shows soon ending their runs are the perfect gift. Hurry now to get tickets to these seven gems..........
Read more.
Featured Article
Really Last-Minute Thanksgiving Dinner Reservations Still Available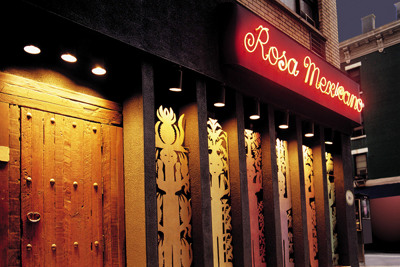 If you're like me, you often forget to book a reservation until the last-minute, or suddenly guests appear and you need more space so dining out works better. For all who find themselves in situations like these, here are a dozen great choices in New York City still offering Thanksgiving meals..........
Read more.
http://www.allny.com/blogs/todo/wp-content/uploads/2016/12/rotten.jpg
Featured Article
Baseball Fancation: Let's Plan to See the New York Mets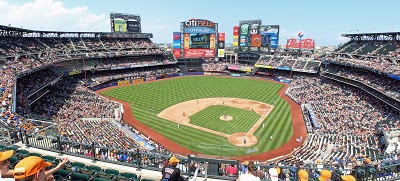 Here's another Fancation to tempt your travel planning for the year ahead. Plan to visit New York City starting in April to see the Amazins' continue the momentum started this year..........
Read more.
Featured Article
Theater Closings You Shoudn't Miss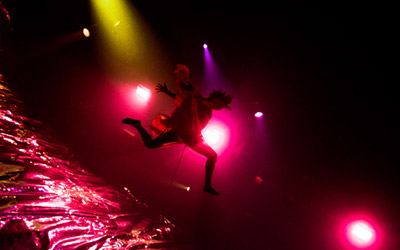 The theater season starts to wind down a bit in August and September. It's the last chance for you to catch some of the wonderful shows that have been playing this year on and off-Broadway before the new crop hits the stages in mid-fall.........
Read more.
Featured Article
Broadway Buzz! "Stars in the Alley" Showcases more than 30 shows June 3 in Free Concert in Times Square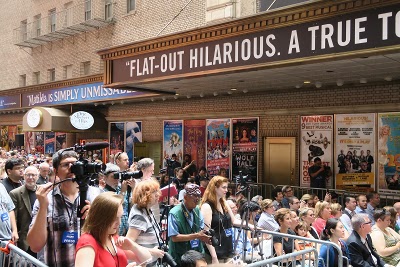 Broadway lovers, you don't want to miss this. From 12:30pm to 2:30pm on June 2, in Shubert Alley on West 45th Street between Broadway and Eighth avenues in New York City, you can enjoy performances and star appearances from more than 30 Broadway shows........
Read more.
Featured Article
The first-ever survey of Isaac Mizrahi's boundary-breaking designs brightens the Jewish Museum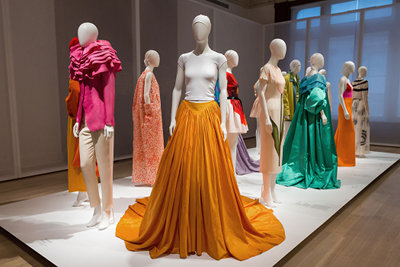 Through August 7, fashionistas and non-fashionistas alike can bask in the colorblock glow of Isaac Mizrahi at the Jewish Museum on the Upper East Side. Designed to admire and explain the inspirations behind the Brooklynite's provocative and colorful collections, the "Isaac Mizrahi: An Unruly History" exhibition pieces together sketches, storyboards and fabric swatches from the designer's 30-year career.......
Read more.
Featured Article
Day Trip to the Bronx: Art, History, Eats and More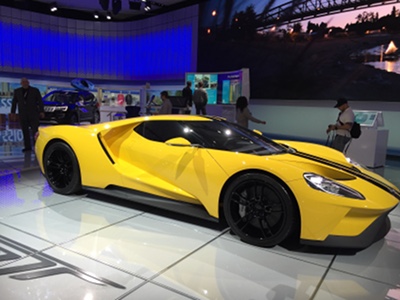 Schedule your time this weekend to see what's in store on the automotive horizon. If you love cars, as I do, you'll find this year's selection at the New York International Auto Show filled with technological advances that will make your head spin, as well as some other concept cars and prototypes that seem truly space age. .......
Read more.
Featured Article
Day Trip to the Bronx: Art, History, Eats and More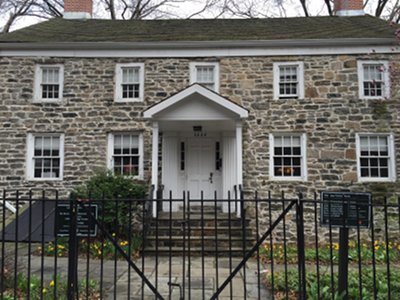 The Norwood section of the Bronx is not one that readily comes to mind for an outing in the city. But if you hop the 4 train to the Mosholu Parkway station, the second to last stop on the line, you'll discover a world filled with all the authenticity that is the Bronx of today and yesterday.......
Read more.
Featured Article
3 New Happy Hours to Keep You Toasty this Winter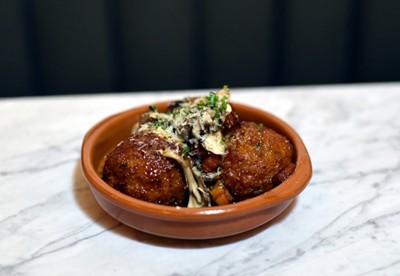 We sometimes forget how much fun Happy Hour can be. We work too late. We begrudgingly meet our friends just in time for dinner, or dinner and a show, or maybe we schedule a late drink. It's time to turn back the clock, step out early, and enjoy three new happy hours that will keep you warm this winter.............
Read more.
Featured Article
5 Plays Not to Miss This Year (or early next year)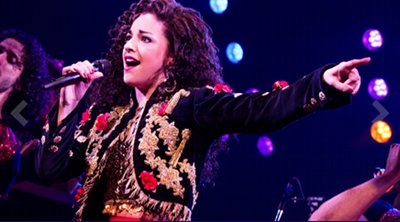 As the winter theater season comes to a close, there are some shows you should try to see before it's too late............
Read more.
Featured Article
Star Wars Scavenger Hunts at the American Museum of Natural History this December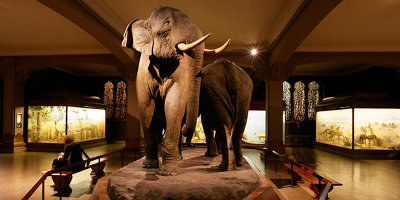 An indoor scavenger hunt is a great idea when it's cold outside. And I'm not talking about scavenging for Christmas presents or doing other shopping. Timed with the upcoming release of Star Wars: Episode VII – The Force Awakens, there's a new scavenger hunt that will test your knowledge of Star Wars past. Brought to you by Watson Adventures...........
Read more.
Featured Article
Get Some Satisfaction This Holiday Season at the Rolling Stones Tour Plane Experience at JFK's Terminal 4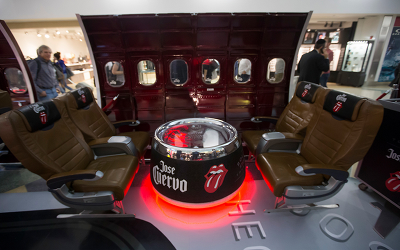 From now through December 30, you can actually get what you need, and a little satisfaction, too, if your travels take you through John F Kennedy International airport. Make a point of stopping in the retail area of Concourse A at Terminal 4 to visit the pop-up Jose Cuervo Rolling Stones exhibit...........
Read more.
Featured Article
Restaurants for Thanksgiving Dinner in Manhattan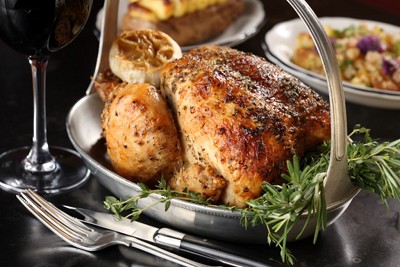 Have you procrastinated about Thanksgiving dinner? If you'd prefer a "Friendsgiving" or just another way to avoid the family stress that usually surrounds this November family get-together, there are many ways to re-locate your dinner to a more neutral and possibly more delightful location.........
Read more.
Featured Article
Celebrate the Beginning of the Holiday Season in Park Slope on November 28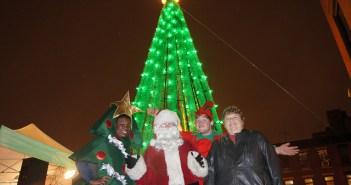 Park Slope 5th Avenue's family-friendly, homegrown holiday festival, High 5 for the Holidays, is back this year to celebrate the season and kick off the "Shop Local" movement from American Express. Selected by American Express as one of the most representative districts for Small Business Saturday, Park Slope 5th Avenue is a great mix of 500+ independent shops, bars and restaurants..........
Read more.
Featured Article
Want to See the World's Largest Gingerbread Village? It Opens November 13 in Queens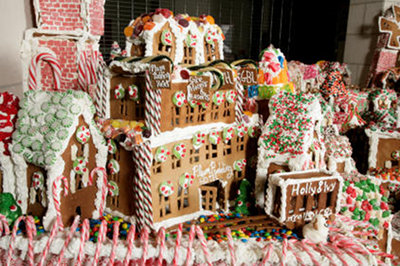 It's beginning to look a lot like Christmas, although it feels like the Fourth of July. Did we skip Thanksgiving? It's so confusing, but at least we have the time to start our holiday shopping (Christmas, Black Friday) without wearing a winter coat or heavy boots. And you can also get your holiday inspiration going by visiting the New York Hall of Science starting November 13 to see what might just be the world's largest gingerbread village. Again........
Read more.
Featured Article
Let's Entertain the Kids: Kids' Night on Broadway and a Giant Paper Fight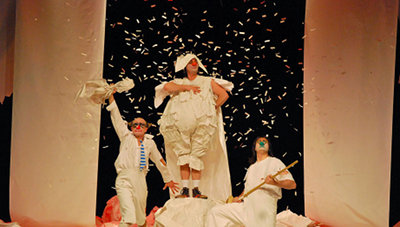 Wondering how to entertain the kids before the real holidays start? Two innovative programs invite children to immerse themselves in theatrical artistry, designed to educate and amuse all ages.......
Read more.
Featured Article
Dine Out for a Good Cause this Month: Breast Cancer Research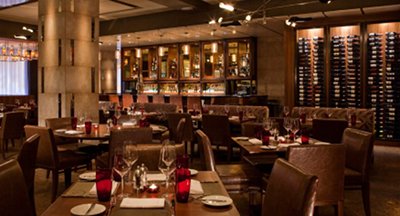 Although the leaves are turning red and yellow, October is the month for pink awareness, National Breast Cancer Awareness Month. A notable food event which builds awareness of the potentially deadly disease and adds a charitable component is James Beard-award winner Chef Todd English's special dining program......
Read more.
Featured Article
October Events for a Good Cause: Peace, Music, and Parks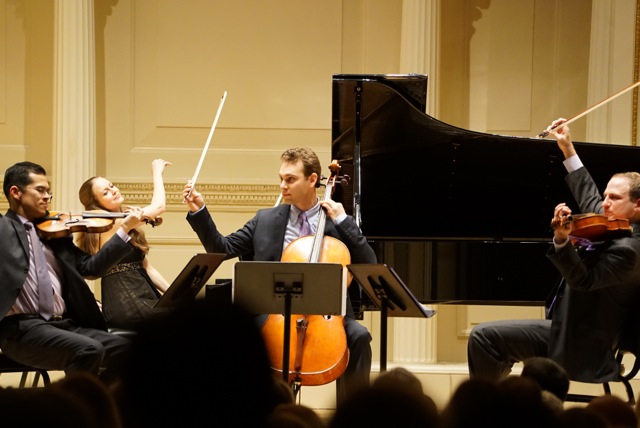 The city kicks off its October event schedule with three programs for good causes: peace, music, and parks........
Read more.
Featured Article
Quiet New York City: Where to Go to Get Your Zen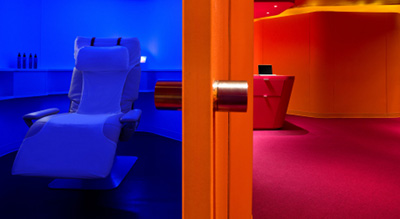 We've had the Pope, the GA, Coldplay and Beyonce and their fans in Central Park. Road closures, subway shutdowns, and incessant helicopters. Sometimes you just want some peace and quiet. Here's where you can go to find some serenity in the city.......
Read more.
Featured Article
Dining and Dancing in Manhattan, Frank Sinatra Style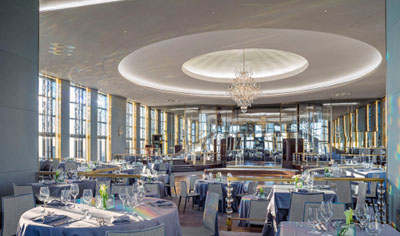 Ol' Blue Eyes is making a comeback on Saturday, September 26, at the 21 Club. Following the trend of retro (and glamorous) dinner and dining set in motion by the re-opening of the Rainbow Room this year, the 21 Club is devoting an evening to......
Read more.
Featured Article
Celebrate Fall with these Five Stunning Food (and Benefit) Events in Manhattan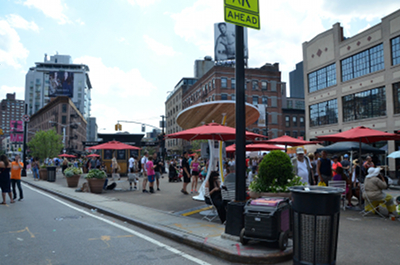 Celebrate fall with these five stunning food (and benefit) events in Manhattan......
Read more.
Featured Article
Celebrate Labor Day in the Hamptons with Wolffer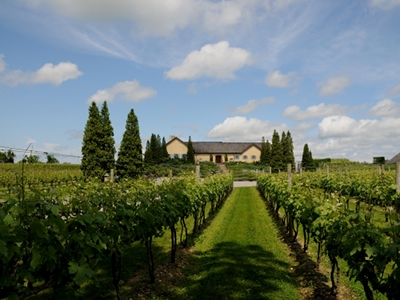 Belvedere Castle at Central Park. I love Wölffer Estate Vineyard and Montauk, both. And this weekend it seems that the Hamptons aren't as crowded as you might have anticipated. So here's a good reason to head to the East End for a last tribute to the summer......
Read more.
Featured Article
Highlights of New York City Parks: Manhattan and Brooklyn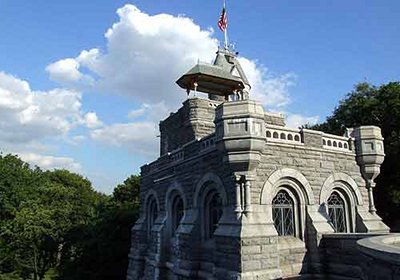 Belvedere Castle at Central Park. The enormity of Central Park can be daunting. To get the most beautiful and highest views of the park and its cityscape, venture up the hill behind the Delacorte Theater to Belvedere Castle, set in the middle of the park near 79th street......
Read more.
Featured Article
Bourbon, Tequila, Vodka and Whiskey Bars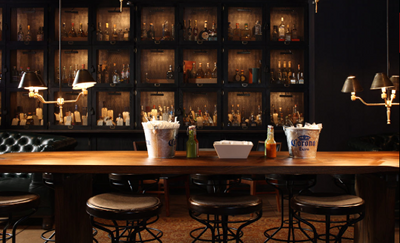 It's time to move on to our next set of summer cocktail celebrations in the second exploration of the city's single liquor bar craze. Here are some fabulous one-note venues that will satisfy your taste for something a little.......
Read more.
Featured Article
Enjoy Bitters and Champagne? Try These Specialty NYC Bars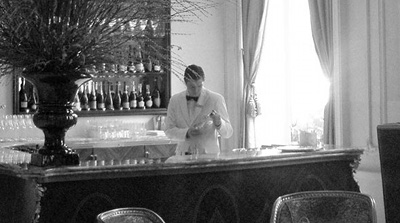 With summer in full swing, kick back and relax with your favorite drink of choice at some of NYC's finest specialty spots. Start your journey with the lighter offerings from these single-liquor venues, where you can indulge......
Read more.
Featured Article
Last Chance to see Some of Broadway's Best – Shows Closing Starting This Weekend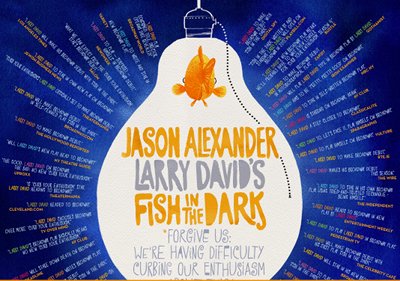 Fish in the Dark – Larry David's kooky family comedy has the kind of outrageousness you'd find on his TV show. The lead is now played by Seinfeld and......
Read more.
Featured Article
Free Things to Do This Summer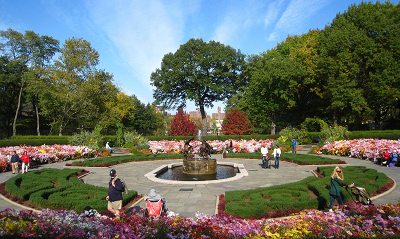 If you think everything in New York costs too much, well, you're right—almost. In fact, the city has tons of free attractions and activities; here are some summer faves......
Read more.
Featured Article
Watch the Tony Awards from Duffy Square along with Live Broadway Performances, June 7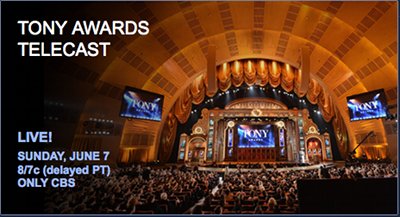 With the Tony Awards for outstanding theatrical achievement this Sunday, you'll want to snag seats on your preferred dates before the shows book up. The Tony Awards turn into a free, social viewing party this Sunday in Times Square, rain or shine. Head over to Times Square to see the award show live, on the big screen. .....
Read more.
Featured Article
June 3 Modern Dance Evening Honoring Renee Robinson at the Ailey Citigroup Theater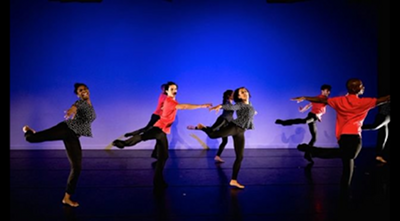 Do you love modern dance? This special evening at The Ailey Citigroup Theater, Joan Weill Center for Dance, is just your ticket. At 7pm, on Wednesday June 3 you'll see a special anniversary performance by the Victory Dance Project honoring legendary Ailey dancer Renee Robinson.....
Read more.
Featured Article
Taste of the Upper West Side – May 29 and 30
This is a weekend to eat, eat, and eat… for a good cause. The New Taste of the Upper West Side is where you want to head to sample the best of the many chefs that have taken this part of the city by storm. The food festival presents two days of culinary extravaganzas, all located under the big white tent on........
Read more.
Featured Article
Harlem MeatUp!

Harlem is a great place for dining. Going well beyond traditional soul food places like Londel's, Sylvia's, or Amy Ruth's, the neighborhood now tempts with a variety of eating establishments that compete on many levels with their downtown counterparts. The Harlem EatUp! Festival invites you to travel uptown to try some of these fine establishments, with dinners sponsored by many organizations........
Read more.
Featured Article
Summer and Spring Cruises around Manhattan Return via Classic Harbor Line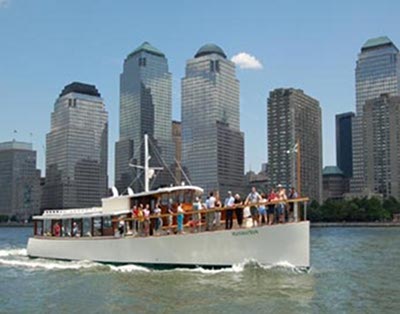 You may not afford a yacht in NYC but Classic Harbor Line can let you spend this spring and summer cruising around the islands of NYC on gorgeous, wooden Gatsby-era motor and sailing yachts, built in Albany, New York with 100% all made-in-America materials........
Read more.
Featured Article
Food Truck Rally at Brooklyn's Prospect Park Kicks off Spring and Summer Season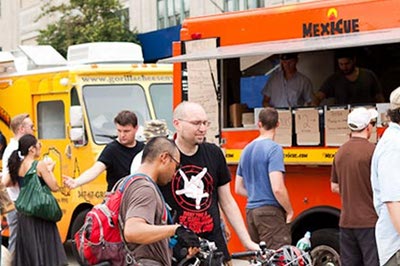 You know it's truly spring (and almost summer) when food truck events kick into high gear. This weekend marks the start of the beloved Brooklyn Food Truck Rally in Prospect Park.......
Read more.
Featured Article
Pippin's Circus Troupe Performs at City Center: April 16-26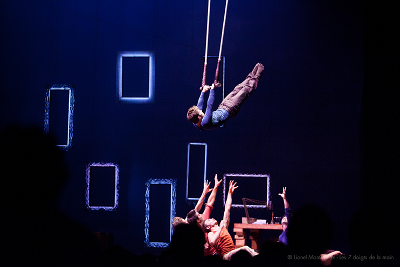 Lately I've been bombarded with news of special food days. It reminds me of those made-up Hallmark holidays, the ones used to sell cards, like Grandparents' Day, Remember Your Teacher Day, and such nonsense. Well, now it seems to be all about food........
Read more.
Featured Article
Food Events around NYC This Weekend (and more)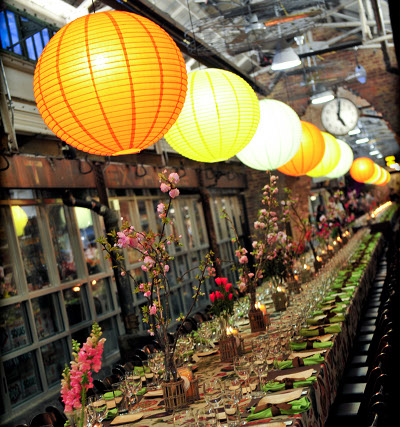 Lately I've been bombarded with news of special food days. It reminds me of those made-up Hallmark holidays, the ones used to sell cards, like Grandparents' Day, Remember Your Teacher Day, and such nonsense. Well, now it seems to be all about food........
Read more.
Featured Article
Bach in the Subways: Free Classical Music Concerts in New York on March 21

Celebrate the birthday of one of the world's great composers with a program of free concerts happening all over the city. Bach in the Subways happens internationally on March 21, with a program of 13 concerts throughout New York City.......
Read more.
Featured Article
Mad Men Drinking Guide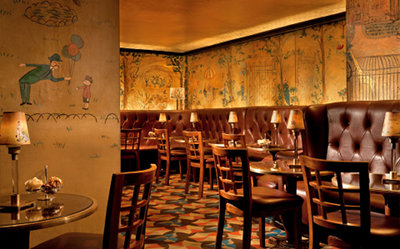 It's less than a month to the return of the final season of Mad Men. New York City is celebrating with a "Mad Man" Dining Week (March 23-29) that makes some sense, I guess, because of its pricing, if not the selection of participating restaurants......
Read more.
Featured Article
Valentine's Day Getaways in New York City — It's Not Too Late to Book!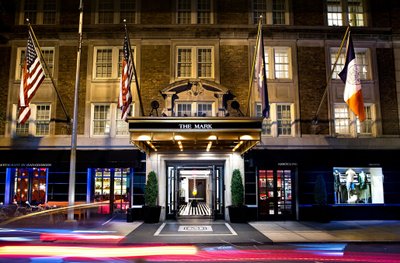 New York is rich in hotels that we New Yorkers never experience. Why not try one of these packages for a different and really cool Valentine's Day (or Valentine's Day gift)?.....
Read more.
Featured Article
Cuban Dance Group Debuts in NYC, February 18-22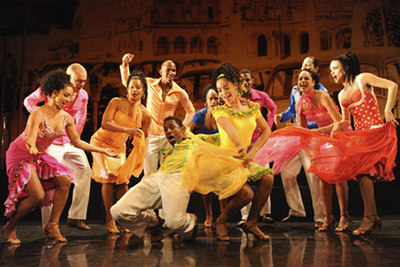 Dreaming about Cuba but haven't quite figured out how to take advantage of the new travel agreements? There's a wonderful dance group coming to New York City next week to get you prepped. Havana Rakatan, the hot, sexy Cuban dance show from acclaimed Havana-based Ballet Rakatan will be making its U.S. debut at City Center.....
Read more.
Featured Article
Al Hirschfeld Exhibit at The Algonquin Hotel Through January 9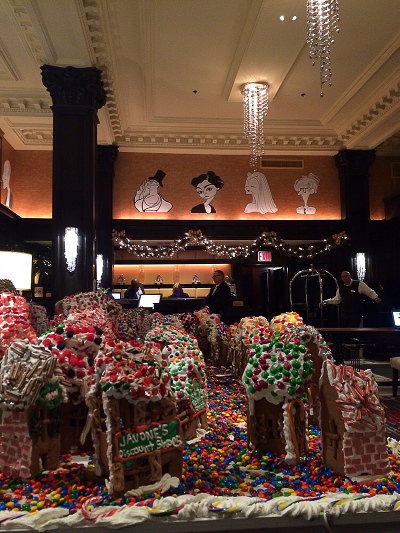 Currently mounted in the recently renovated lobby of the historic Algonquin Hotel, Times Square is an exhibit you won't want to miss. Closing on January 9 is a selection of Al Hirschfeld drawings honoring the renowned Algonquin "Round Table." Titled the "Return of the Vicious Circle," the exhibit is a collection of drawings of the members of the famed Algonquin Round Table and their friends........
Read more.
Featured Article
Three Broadway Shows to See Before Mid-January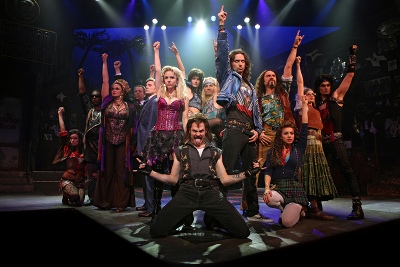 You've just missed your chance at seeing the last Broadway performances of Once, Side Show, Cinderella, Pippin, The Real Thing and This is Our Youth. Before it's too late, I suggest you buy your tickets for these shows which are scheduled to close (or move from their original home) mid-January:.......
Read more.
Featured Article
New York City Fireworks for New Year's Eve (not Times Square)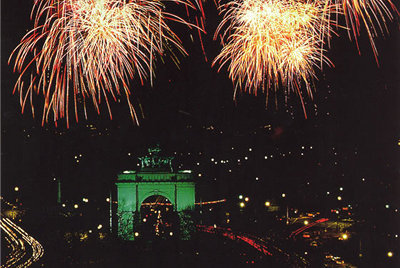 Times Square isn't the only place to watch the fireworks on New Year's Eve. If you're in Brooklyn, you might want to head to Prospect Park. Live entertainment, hot chocolate, and fireworks at Grand Army Plaza set the stage for a fun night.......
Read more.
Featured Article
Caroling, Cocoa and Jazz Cruises: How to Tour the City This Winter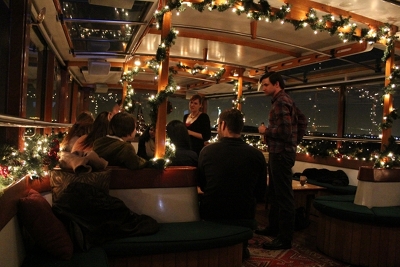 Do you hate the commotion in the city this time of the year? Instead of feeling like Santa Claus, are you scowling like Scrooge? We completely understand it. A simple taxi ride takes four times as long as it should, assuming you can even find a taxi. Busses are full up at 7am. And you have to endure police stringing "do not enter" tape across streets near Rockefeller Center in the most simplistic and makeshift type of traffic management technique ever concocted. Help! we need a way to enjoy our city at this most magical time of the year.......
Read more.
Featured Article
Bryant Park's Winter Village is a Christmas Market Winner in NYC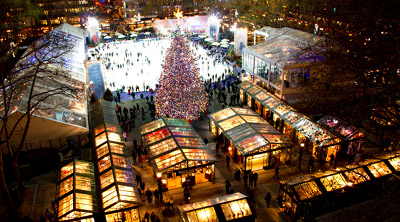 Some of the merriest Christmas shopping options can be found at the various Christmas markets throughout the city. Modeled after Christmas markets that are the rage throughout Europe, these markets bring people together to eat, drink gruhwein (hot spiced wine), and shop for local trinkets from now through the end of the year........
Read more.
Featured Article
Harlem Jazz and Soul Food at "The Post"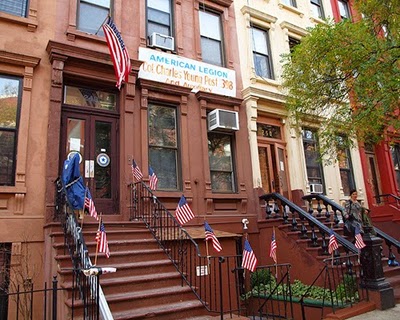 Harlem is the spot for dining and jazz. The Lenox Lounge may be changing, the Red Rooster and Ginny's Supper Club are a bit sceney, and Minton's is a pricy evening, but there's another spot that conveys the real spirit of Harlem's jazz tradition at a fraction of the cost.......
Read more.
Featured Article
Eat the Bronx!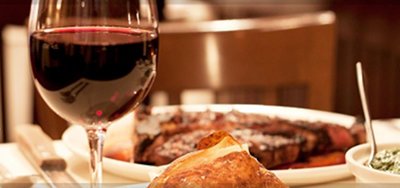 I've already told you why you should visit the Bronx now, but here's another good reason: "Savor the Bronx." The Bronx's version of restaurant week lasts through November 14. "Savor the City" Restaurant Week.......
Read more.
Featured Article
Fall and Winter Happenings in the Bronx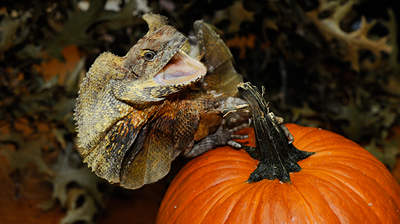 The Bronx, named after Jonas Bronck who settled there in 1639, is often overlooked as a destination for a day trip. Yet, it's a pretty quick subway ride, with, perhaps an Uber connection if your feet get tired. And you can fill a day or two, easily, exploring the borough.......
Read more.
Featured Article
Queens bakery offers 1934 pricing this weekend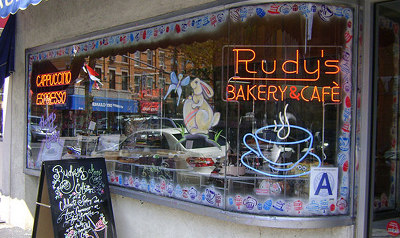 Here's a tasty tidbit to lure you to Queens this weekend. To mark its 80th anniversary, Rudy's Bakery and Café on Seneca Avenue, the oldest German bakery in Ridgewood, is offering baked goods at 1934 prices. The celebration on Saturday, October 25th, from 12 Noon to 5pm, coincides with Ridgewood's "Seneca Avenue Oktoberfest Stroll"......
Read more.
Featured Article
Whitney Museum and Jeff Koons Exhibit to Close October 19 – See It Now!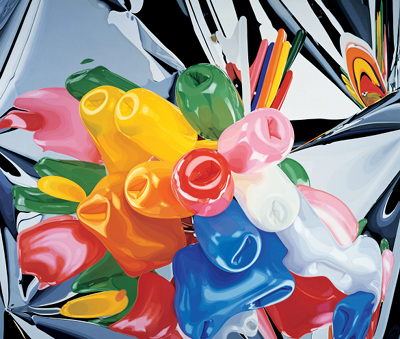 Art lovers, this is the last weekend to visit our beloved Whitney in its current location on the Upper East Side. The museum will close its doors on Sunday, October 19, reopening on an unspecified date in the spring in its new Meatpacking District address.....
Read more.
Featured Article
Free Bulgarian Concert Evenings Offer Classical Music on Upper East Side
With the leaves changing colors and the temperatures cooling down, it feels like the time to cozy up indoors with some wonderful classical music. If you've ever imagined yourself at one of the famous student gatherings held in the home of composer Nikolai Rimsky-Korsakov, you have a chance to experience something similar in New York.....
Read more.
Featured Article
Rock 'n Roll Lives at SUMO Gallery in TriBeCa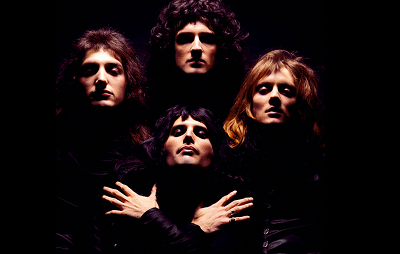 If you love rock 'n roll the way I do, you shouldn't miss this new exhibit by British photographer Mick Rock at SUMO gallery in TriBeCa. Titled EXPOSED, the exhibit does just that: it exposes the often haunting and legendary images taken by Rock of famous rock musicians....
Read more.
Featured Article
Fall Getaway from NYC: The Hamptons – Where to Eat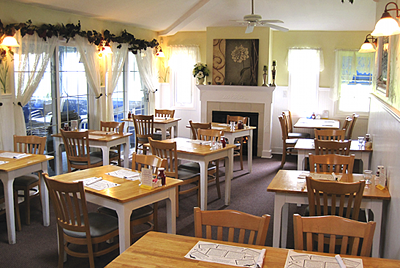 Fall is gorgeous in the Hamptons and the drive (without the summer rush) can be as little as an hour and a half. Here are some dining choices to whet your appetite...
Read more.
Featured Article
Fall Foodie Events in Brooklyn and Manhattan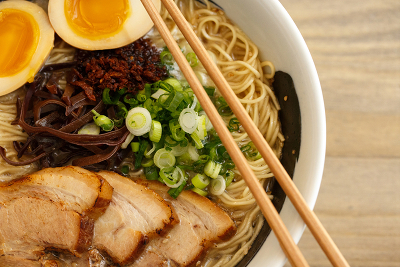 A beer party and three food benefits highlight this fall's NYC culinary calendar. Buy your tickets early for these highly anticipated annual events...
Read more.
Featured Article
Foodie Events for Labor Day and the Weeks After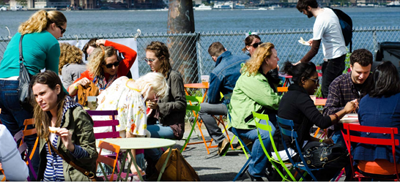 Labor Day weekend and the weeks beyond means all sort of fun foodie events in New York City. Here is a compilation of some that you might want to sample...
Read more.
Featured Article
Beer Festival Takes on NYC: August 23-29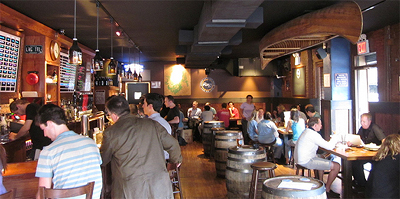 From August 23 – 29, Third Rail Beer will be introducing their craft brews throughout the city in a brew-centric party. Beer lovers should not miss these events which not only give you great drinks but also take you to some of the city's finest watering holes. Third Rail Beer is a New York City-based craft brewery.
Read more.
Featured Article
Free Site-Specific Dance Takes Over the Bronx: August 13, 14, and 16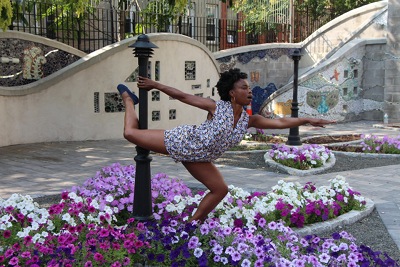 Here's a wonderful way to enjoy dance in the city along with an evening in the some of the city's coolest parks. Free! DANCING THROUGH THE BRONX is a site-specific dance festival about contemporary dance in three green spaces of varying size and topography.
Read more.
Featured Article
Downtown Activities for All Ages through August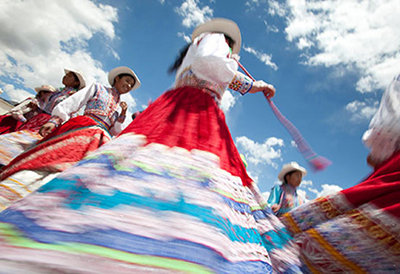 If you're not heading to the Hamptons this summer, downtown Manhattan with its cool river breezes is the place to be. Check out some of these wonderful, mostly free activities happening throughout July and August.
Read more.
Featured Article
Game on! Brings Fun and Games to Lower Manhattan Through Labor Day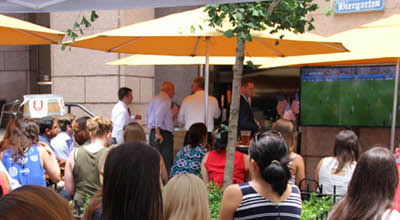 Downtown Manhattan's Water Street is turning into an outdoor playground this summer for adults as well as kids with its pop-up Game On! Series. Through Labor Day, Monday through Friday from noon to 7pm, you'll never lack for fun if you head to the Financial District, between Wall Street and Whitehall.
Read more.
Featured Article
Bike Brooklyn, Baseball and Street Art Tours — Offered through July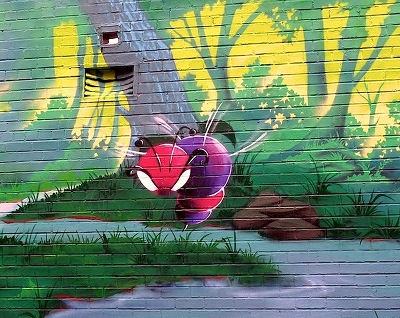 Collage artist and founder of Gotham SideWalks tours, Rich Garr, spent this winter refining two tours that blend specific cultural history with the fabric of rapidly evolving neighborhoods. These mash-ups of art, history and architecture utilize local characters and props that are both new and old.
Read more.
Featured Article
"Stars in the Alley" Offers Free Broadway Concert on May 21
Do you love live theater? The Tony Awards, honoring the "best of Broadway," will be broadcast live from Radio City Music Hall on June 8. Tickets are sold out, so you'll have to resign yourself to watching from your home if you want to see Hugh Jackman host the black-tie event. www.TonyAwards.com.
Read more.
Featured Article
Post-Easter Activities in Manhattan: Car Show, Egg Hunt, Gauguin and Broadway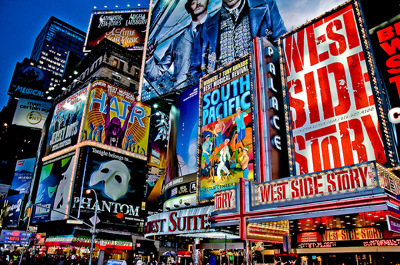 Despite the chilly weather, Easter marks the start of some pretty wonderful New York City events this year. If you love cars, this is the time to get into gear. The New York City International Auto Show runs through Sunday April 27. This year's show has a number of showstoppers with a wide range of electric cars, the 50th anniversary Mustang cars, and the 25th anniversary Miatas.
Read more.
Featured Article
"Choice Streets" Food Truck Festival Returns on May 7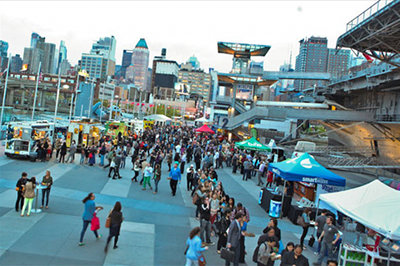 Food truck lovers, this is the event you've been waiting for. The Village Voice's Third Annual "Choice Streets" Food Truck Tasting Event on Wednesday, May 7. (Rain date: May 9). A gathering of 20 ore more food trucks against the gorgeous backdrop of the Hudson River and the Intrepid, the event takes place at Pier 86 (W. 46th St & 12th Ave), Manhattan, from 7-11pm. Early entry is recommended as lines form quickly.
Read more.
Featured Article
It's Time to Party Like It's 1969 — Best Places to Drink Like a "Mad Man" in NYC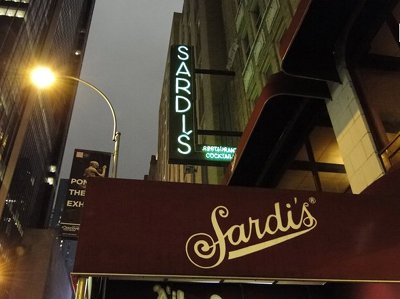 As we tune into the last episodes of the beloved, NYC 60s advertising show, "Mad Men," we can contemplate the past few seasons by drinking in places that Don, Roger, Peggy, Pete, and the gang would have enjoyed. So, here, for the final time, I present to you my list of "best places to pretend you're in advertising in NYC" for drinks and "camaraderie."
Read more.
Featured Article
Be Safe and Smart When Visiting New York City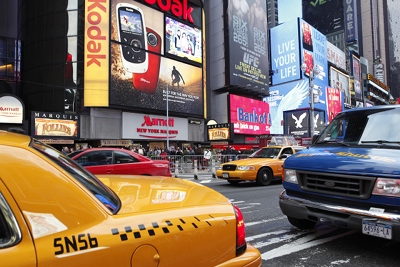 Visiting New York City? Here are six things to keep in mind to make your visit go more smoothly. Don't accept rides in taxis that are'nt yellow Taxi and Limousine Commission vehicles. Anyone approaching you with a sign and offering a deal for $20 could head you right for trouble, rather than your destination. If you can't find a taxi, look for the nearest subway or a bus stop.
Read more.
Featured Article
Learn Everything Having to Do with Travel at the New York Times Travel Show: March 1 and 2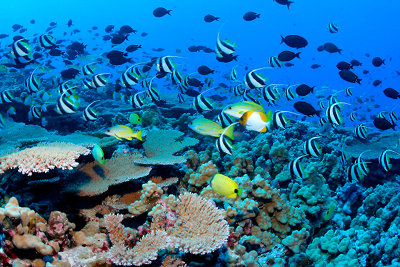 If you love to travel, this is one weekend to stay put in New York City. One of the largest travel showcases around, The New York Times Travel Show, happens Saturday (10am-6pm) and Sunday (11am-5pm) at the Javits Center in Manhattan. www.NYTTravelShow.com Exhibitors from locations around the world are eager to meet you at their booths, with many demonstrations and giveaways as well.
Read more.
Featured Article
More Enticing Valentine's Day Events and Specials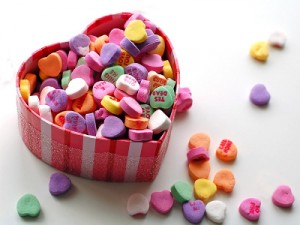 I love how creative New Yorkers, especially Brooklynites, can be about how to celebrate Valentine's Day. Brooklyn's New York Transit Museum's annual "Missed Connections" party (thank you, Craisglist) celebrates the possibilities public transit encounters.
Read more.
Featured Article
Hotels Offer Valentine's Day Specials for Valentine's Day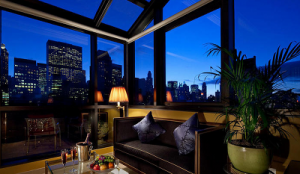 New York City excels at creating romantic experiences for lovers all year round. On Valentine's Day, Cupid's Arrow knows no limits. Here are some choices for consideration to wow your sweetheart.
Read more.
Featured Article
2014 Chinese New Year — Celebrate in Flushing This Year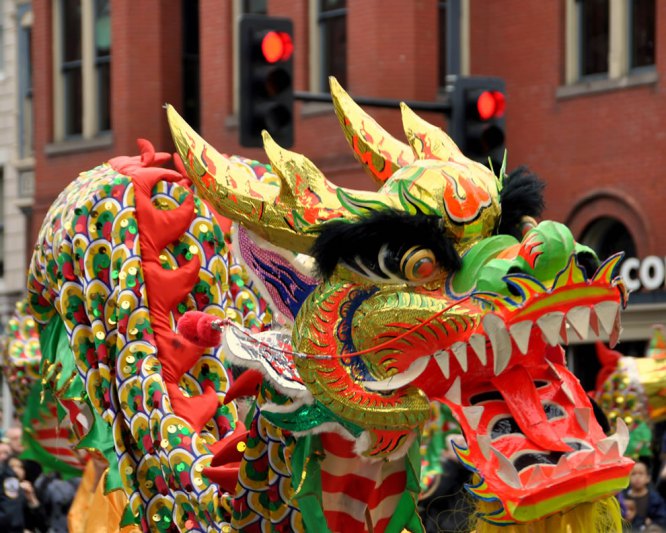 The Chinese Year of the Horse has arrived. One of the best places to celebrate is among the Chinese community in Flushing, Queens, a quick hop from Manhattan on the 7 train.
Read more.
Featured Article
Buy Your "Choice Eats" Tickets Now — Other Manhattan and Brooklyn Food Events This Week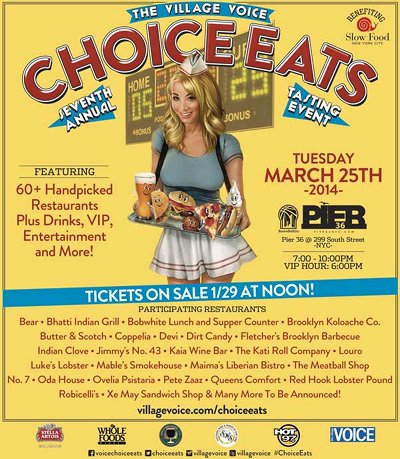 Are you ready for the best foodie event in Manhattan? It's not until March 25, but tickets are now on sale. The Village Voice's "Choice Eats" always has about 60 restaurants to sample treats from, from 35 or more different ethnicities.
Read more.
Featured Article