New York City and Brooklyn are awash in music concerts this season, with especially well-known artists flocking to the new Barclays Center as well as to Madison Square Garden and other venues.  Last night's The Who concert was spectacular but there are many more to come.  Here are just a few of the ones that you should consider buying tickets for.  Seats are still available, so book now.  Some of these musicians may never perform in New York City again.
Friday, December 7
Joe's Pub – Loser's Lounge Tribute to Stevie Wonder - Manhattan
This wonderful cabaret-type series pays tributes to musicians and writers with a non-stop line-up of performers.  Some are spoofy, others are more serious, but all are terrific and the space is fantastic for a show. Recently reconfigured in layout, Joe's Pub in the newly redone Public Theater is cozy and very appropriate for music. The food and drink are quite good, too.  Sign up quickly for this show – you can pre-select your seats online or call the theater directly.  www.joespub.com, 425 Lafayette Street, New York, 212-539-8778. www.publictheater.org.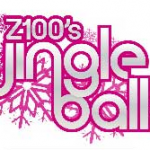 Madison Square Garden – Z100's Jingle Ball - Manhattan
For those of you wanting a bigtime musical event, the yearly Z100's Jingle Ball has a sparkling line-up including the likes of Taylor Swift, Jason Mraz, Justin Bieber, B.o.B, Ne-Yo, Fun., Ed Sheeran, One Direction, and The Wanted. OMG -- we can't breathe!  Information at www.z100.com. www.thegarden.com, 4 Penn Plaza, New York, 212-465-6741.
Saturday, December 8
Barclays Center – The Rolling Stones, with Mary J. Blige and other guests -  Brooklyn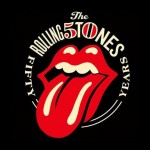 This is really the big time, the 50th anniversary tour of The Rolling Stones.  Tickets are amazingly still available for this show, probably because the price tag isn't for the faint of heart.  But, then again, when will you again see the Stones perform what is probably their last tour?  This is like saving up to go to a Beatles concert.  Just do it!  They'll be lots of oldies favorites from "Satisfaction" to "Start Me Up," and their new album "Grrr!" is pretty wonderful. Personally, I can't wait to see Mick Jagger, Keith Richards, Charlie Watts and Ronnie Wood again – the original sexy band of rock 'n roll. www.barclayscenter.com, 620 Atlantic Avenue, Brooklyn, 917-618-6700



Beacon Theatre – Cyndi Lauper & Friends -- Manhattan
Another huge musical gathering with multiple artists including Roberta Flack, Whoopi Goldberg, Sara McLachlan and others is happening on Saturday.  This one is a benefit to raise awareness and funds for gay and transgender youth homelessness causes via the Forty to None Project. Cyndi Lauper heads up this annual event. www.beacontheatre.com, 2124 Broadway, New York, 212-465-6500.