Of course the department stores rock when it comes to showing off the best displays of holiday (and commercial) cheer, but there's also a fun way to see the light displays that take non-commercial venues almost as much time to put up.  Here's how and where to see both: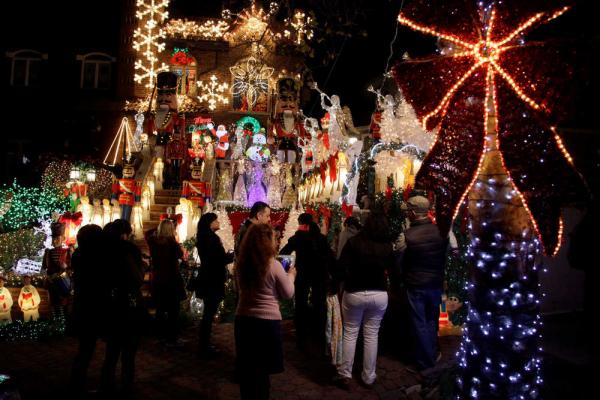 Tony Muia's Christmas Lights and Cannoli Tour (yes…. Cannoli as well as lights!)
After you've exhausted Rockefeller Center and the displays listed below, this 3 1/2 hour holiday tour takes you to Dyker Heights, the Italian-American section of Brooklyn that acquires the nickname "Dyker Lights" every December. Here you'll see over-the-top Christmas decorations that even a department store "dresser" couldn't imagine. Think 15-foot-tall animated Santa's, animatronic figures, life-sized Nativity Scenes and millions of lights. And the cannoli part? You can't go to Brooklyn without a stop at an authentic neighborhood pastry shop for dessert and hot chocolate.
You'll even be entertained on the bus with a multimedia presentation of vintage Christmas variety specials with Andy Williams, Frank Sinatra, Bing Crosby and more.  Three or four busses leave nightly through December 31 (excluding December 24 and 25) from Union Square.  For more information, www.asliceofbrooklyn.com
And, the best when it comes to department store displays: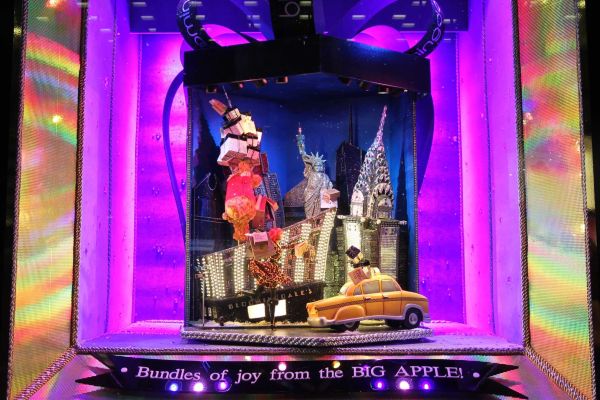 Bloomingdale's – Catch this one soon, as it ends on New Year's Day. Bloomie's windows depict shopping around the globe, with music from each country along with recognizable icons.  1000 Third Avenue at 59th Street.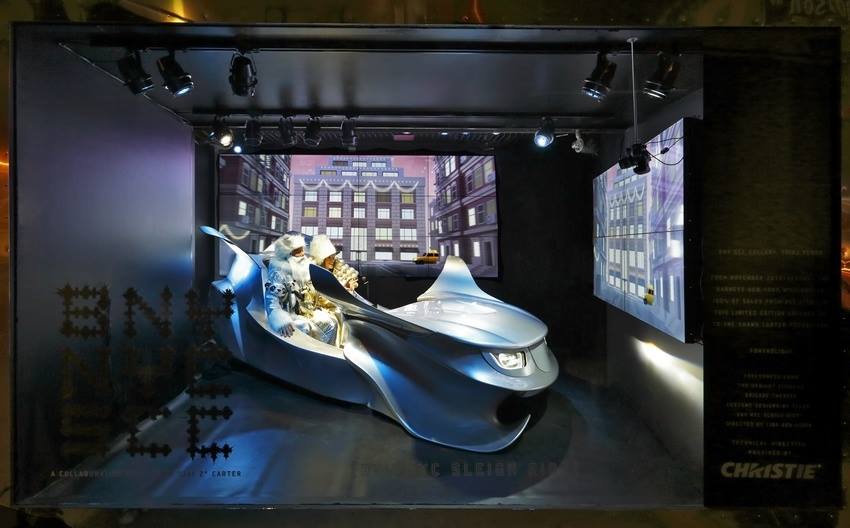 Barneys New York – Certainly the wildest of the windows, with a behind-the-curtains video fairyland, light shows, live models, and an interactive window-video game set, Barneys in collaboration with Jay Z have outdone themselves.  Through January 3. 660 Madison Avenue at 61st Street.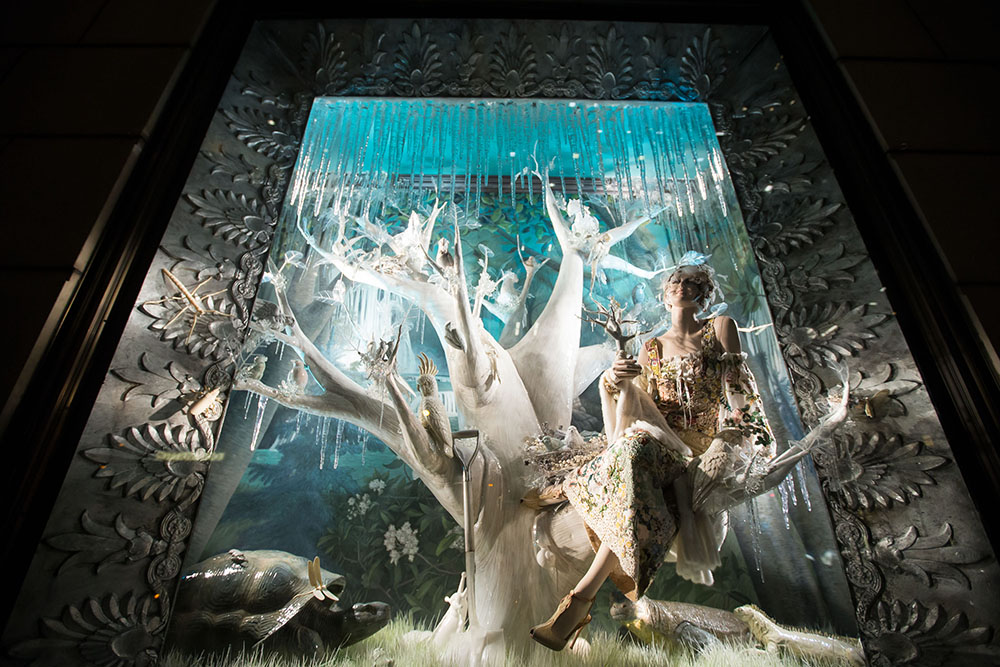 Bergdorf Goodman – Save this one for last as the breakdown date is January 6.  Bergdorf's doesn't disappoint with its always-glam windows, this year's showing the holidays of the year, done up in icy and fashionable renditions.  754 Fifth Ave., btw 57th and 58th sts.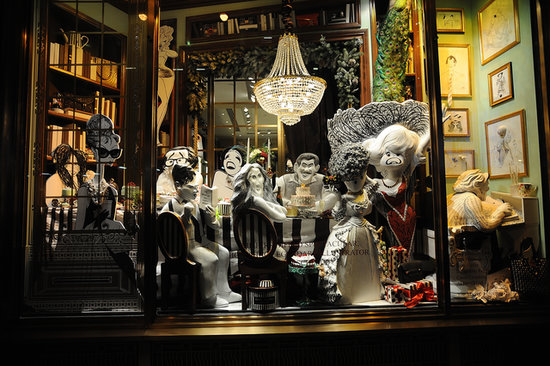 Henri Bendel – If you love illustrator Al Hirschfeld, you'll love these windows on display through January 2.  All the classic celebs are there: look for Liza Minnelli, Marilyn Monroe, Audrey Hepburn, and Carol Channing among others. 712 Fifth Ave., btw 55th and 56th sts.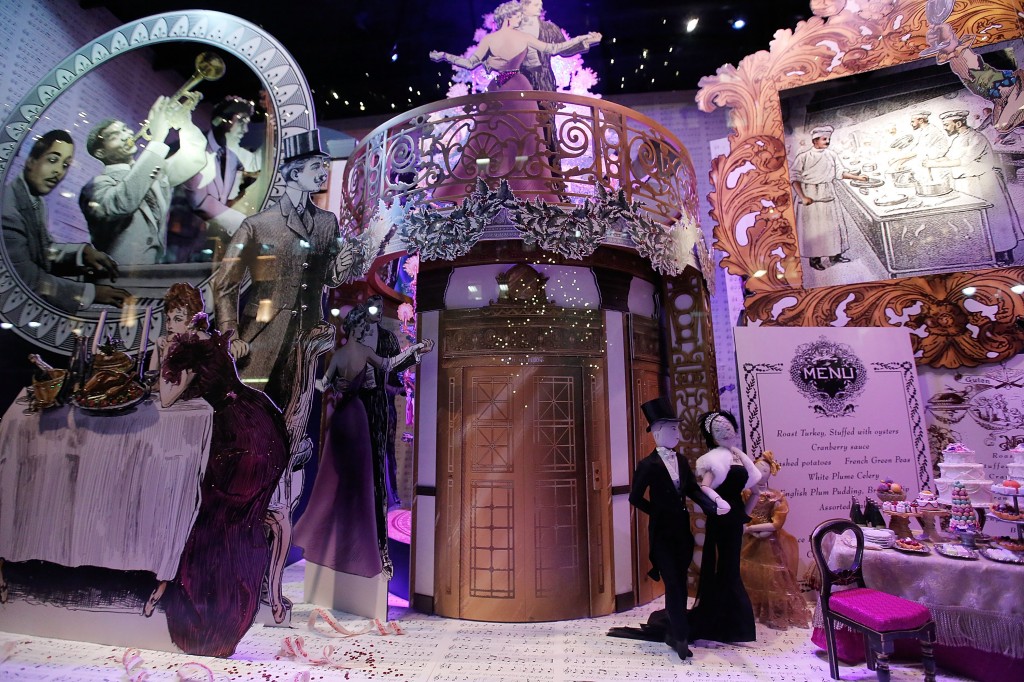 Lord & Taylor – Ending the soonest of all of the displays, on December 29, Lord & Taylor remains true to its traditional holiday windows with scenes from vintage New York City.  424 Fifth Avenue, btw 38th and 39th sts.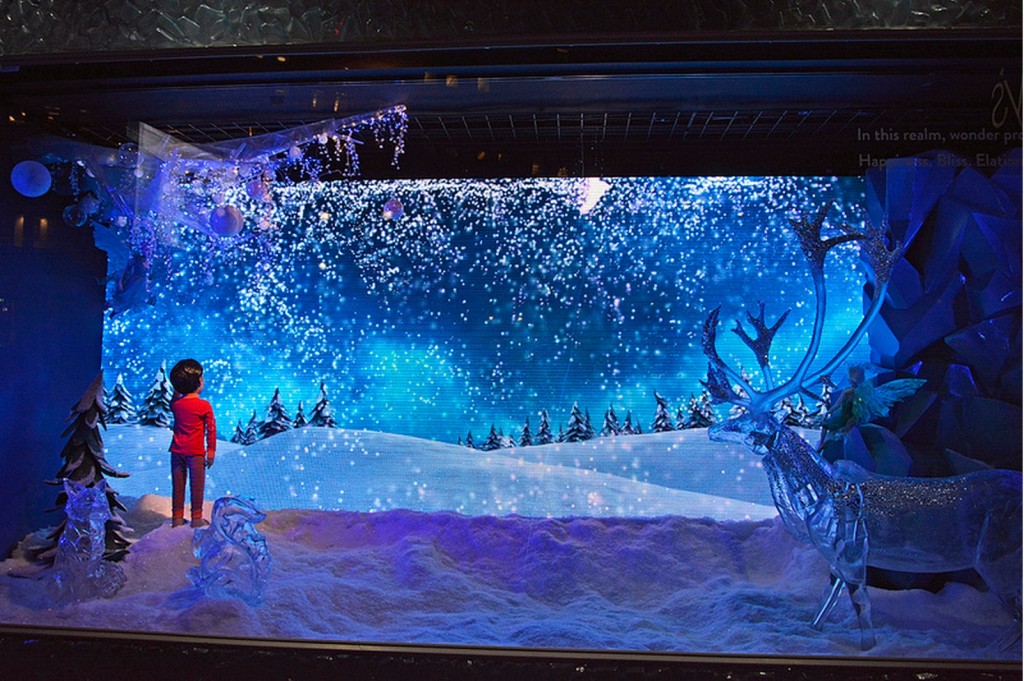 Macy's – The story of a boy's dreams on Christmas Eve, the windows also feature an interactive display where you create the movement in the background and break icicles.  151 W. 34th St., at Seventh Avenue. Ends January 2.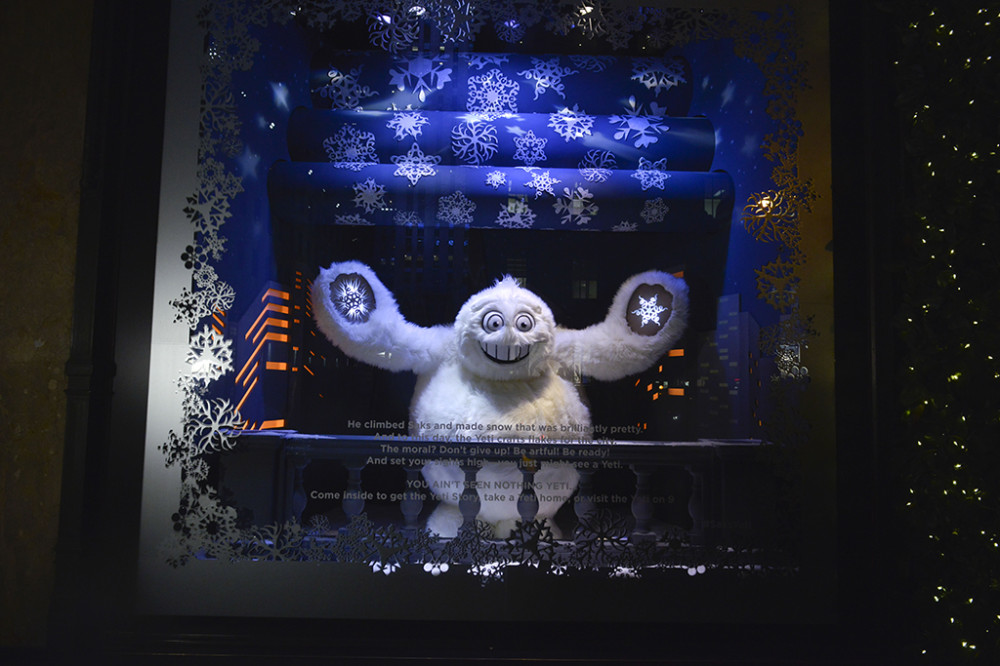 Saks Fifth Avenue – Through January 2, enjoy the 3-D light show on the building as well as the story of the SFA Yeti, a fluffy white creature that creates holiday snow.  611 Fifth Ave., btw 51st and 52nd sts.