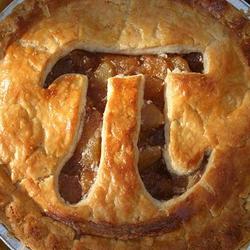 This year you don't have to be a mathematician to appreciate the most significant digits of the constant Pi (π), 3.14. Celebrate Pi Day with us as we explore New York City's best pies. We could go on and on about our favorite pizza pies throughout the city (watch for an  upcoming dedicated "pizza post"), so join us as we branch out and offer up some other pies to enjoy.
Crack Pie: There couldn't be a more perfect name to describe this Momofuku creation that leaves you with a serious addiction. Foodies describe the pie as tasting like the filling in pecan pie without the consistency of the actual pecans, whereas the restaurant simply refers to it as a "gooey butter filling." Either way, we're always down.  Thank you, David Chang.
Momofuku milk bar (four locations in Manhattan in Brooklyn: http://www.momofuku.com/restaurants/milk-bar/)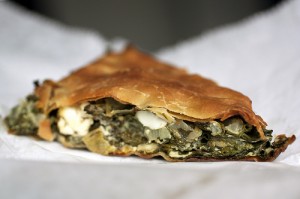 Spinach Pie: The tiny Boubouki stand in Essex Street Market offers a true taste of Greece with its spinach pie. The pie is baked fresh right in the stand, and its flaky and buttery phyllo dough screams perfection.
120 Essex Street; 718-344-4202; http://www.bouboukinyc.com/
Whoopie Pie: Both kids and adults agree that the Whoopie Pie is a dessert to be reckoned with. Traditionally from New England with two chocolate cookies filled with frosting in the middle, the Whoopie Pie takes on a different cast at One Girl Cookies in Brooklyn with their pumpkin version. For the diehard purist, there's a chocolate Whoopie Pie as well.
68 Dean St. (Brooklyn); 212-675-4996; http://www.onegirlcookies.com
Chicken Pot Pie: When it comes to comfort foods, a hot chicken pot pie hits the spot. The cozy Friend of a Farmer does it just right with gravy, chunks of chicken, carrots, peas, and other veggies served in a crock with a pastry topping.
77 Irving Place; 212-477-2188; http://www.friendofafarmerny.com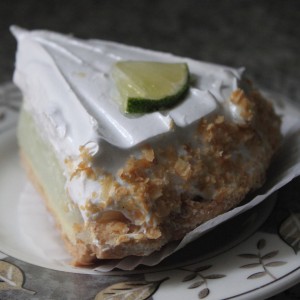 Key Lime Pie: Brooklyn offers up a Key Lime Pie contender to make even Floridians cower. Steve's Authentic Key Lime Pies in Brooklyn have key limes shipped, so there's no question about their authenticity. You can cure a sugar craving with one of the four-inch key lime pie tarts or take it to another dimension with the Swingle, a mini key lime pie on a stick covered in chocolate.
204 Van Dyke Street (Brooklyn); 718-858-5333; http://stevesauthentic.com
Shepherd's Pie: Celebrate Pi Day and St. Patrick's Day together with a trip to Molly's Shebeen for a traditional Irish Shepherd's Pie. A Manhattan favorite for more than 110 years, this Irish pub makes a truly hearty pie with lots of ground beef and vegetables topped by a mashed potato crust.
287 Third Avenue; 212-889-3361; http://www.mollysshebeen.com