Valentine's Day dining is a tradition in New York City.  Most restaurants offer something special, be it a special menu, complimentary flowers or chocolates, or red and pink cocktails.  Sometimes a burst of creativity spawns other distinctive romantic twists.
We begin our 2013 picks with four fun and romantic choices in Brooklyn, evenings that are designed to further ignite your inner Cupid.  Don't wait long to book – space is limited on this prime "date night."
La Gringa Taqueria, Williamsburg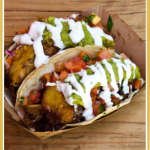 Movie evenings are a key part of the dining experience at this Cali-style Mexican.  Valentine's Day is no different, and the February 14 screening will be Baz Luhrmann's "Romeo + Juliet," shown under the Army tent in the restaurant's backyard.  A wood-burning stove heats the space which is kitted out with comfortable seating.  Just bring your gloves if you're prone to chills.  Movie tickets and hot chocolate are free; nachos, tacos. quesadillas and burritos are available for purchase, all made with sustainable ingredients.  The movie starts at 7:30pm and reservations are strongly suggested.
www.gringataqueria.com, 800 Grand Street, Brooklyn, 718.388.0055



Miranda, Williamsburg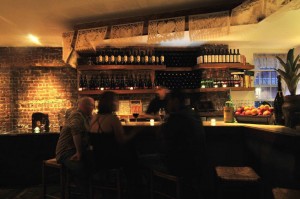 For a bit more dinero, venture to Williamsburg for a global prix fixe dining experience.  For only $48 per person, diners will experience Italy, Mexico, and Spain flavors through the course of the evening.  Sample red-tinted dishes such as mozzarella ranchera with salsa guajillo, Spanish octopus with habanero chile and cilantro criollo, or Sangiovese poached pears with mascarpone cheese. Passion-inducing wines span the world as well, with vintages from the US, South America, Italy and Spain, selected by Sommelier Mauricio Miranda.
www.mirandarestaurant.com, 80 Berry Street, Brooklyn, 718.387.0711.



Prospect, Fort Greene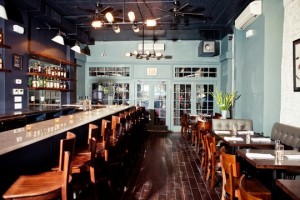 Convenient to the new Barclays Center, Prospect entices on February 14 with a five-course prix fixe menu that oozes sensuality.  Indulge in a "mock oyster" appetizer, a choice of a live scallop served with bacon bubbles or Sonoma squab; and a choice of black cod or a 28-day dry aged sirloin with seared Hudson Valley foie gras. Dessert is a trio of heavenly sweetness: lavender chocolate cake, honey truffles, and chocolate gelato.  The restaurant's New American-focused kitchen is helmed by Executive Chef Kyle McClelland and Chef de Cuisine Vinson Petrillo, Food Network's "Chopped" winner and currently one of the Food Network's Chopped Champions. Book now for seatings at 6pm, 8pm, or 10pm.  $125 per person, with a glass of champagne included.  Vegetarian options and a wine pairing menu are offered as well.
http://prospectbk.com/, 773 Fulton Street, Brooklyn, 718.596.6826.



Elberta, Prospect Heights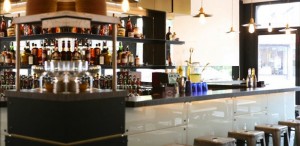 New American restaurant, Elberta, wants you to dine and dance for Valentine's Day.  From 5-10pm, star-crossed lovers can enjoy à la carte dining or a very affordable $50 prix fixe menu which includes a red velvet cupcake and a glass of champagne.  At 11pm, the "214 Social" kicks off with a no-cover dance party crafted by DJ Jason Grae of Brooklyn and special Valentine's Day cocktails. Taking the pulse of its cutting-edge location near Barclays Center and BAM, Elberta is running a social media contest during dinner: Instagram or tweet a photo of your meal (yes, photos ARE encouraged here), tagged with #elbertabrooklyn.  On February 21, the restaurant will announce the winner of dinner for two, based on creativity, composition, likes and retweets.
www.elbertarestaurant.com, 335 Flatbush Avenue, Brooklyn, 718.638.1936