New Orleans is on my mind in a big way:  Superbowl, Mardi Gras and Jazzfest.  I'm not going to the Superbowl, but I AM going to Jazzfest this year.  As for Mardi Gras, I'm happy to celebrate it in New York City.  Although I won't be able to get my beads thrown at me directly from one of the Mardi Krewes (I love the krewe of ZULU), there are some places in the city that do a pretty solid job of creating the party atmosphere that we love.  Can't wait for February 12 and a whole new wad of colorful beads.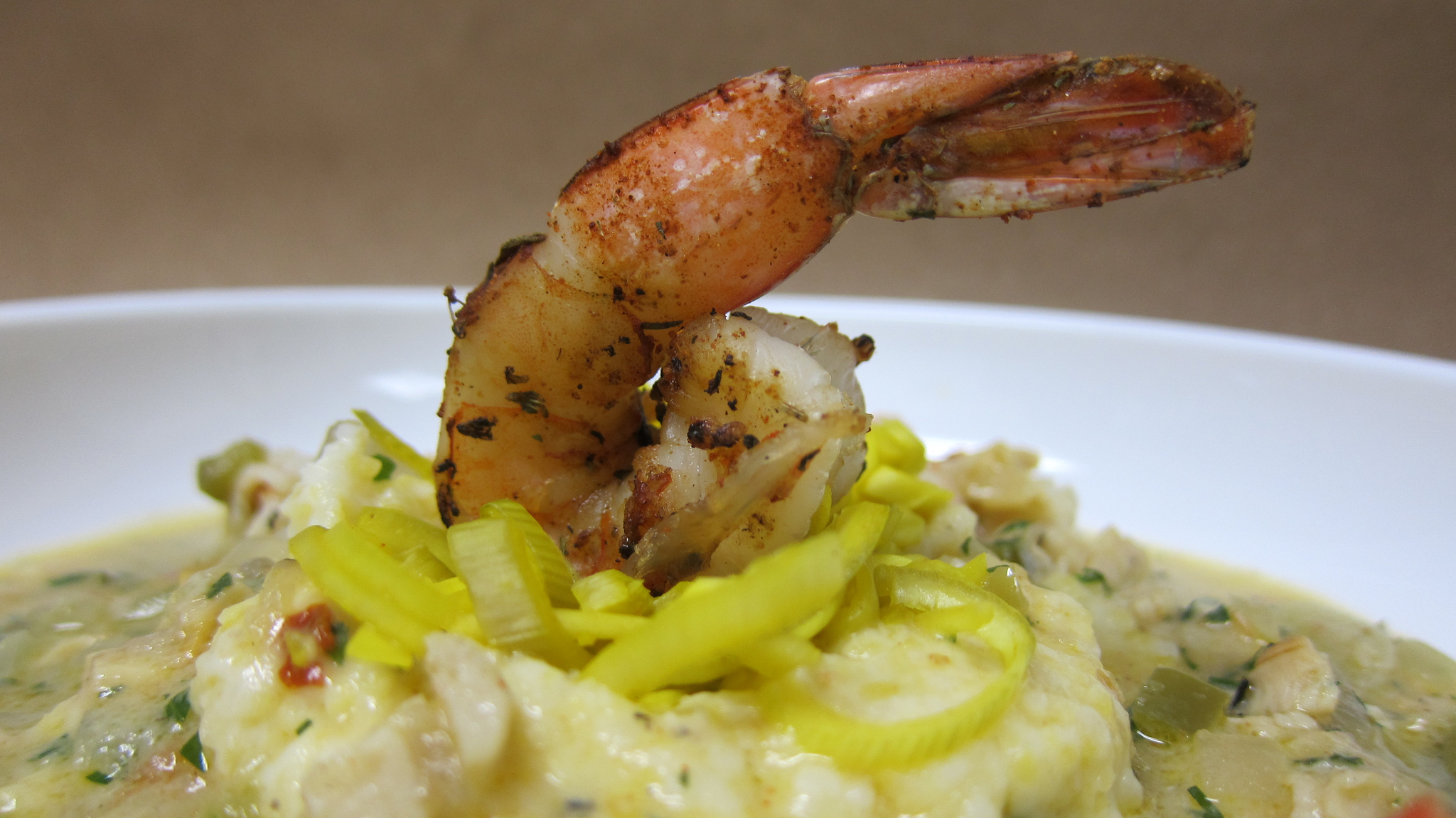 City Grit – Celebrate Fat Tuesday with new friends and great food at the city's dinner event series, hosted by one of "America's Greatest New Cooks" according to Food & Wine, Sarah Simmons.  Set in a culinary salon in Nolita, the gathering of like-minded foodies and New Orleans celebrants will indulge in a dinner worthy of any of New Orleans' acclaimed chefs.  Po'boys, etouffé, gumbo and biscuit beignets await along with beads… you didn't think they'd forget about those, did you?  Reservations are required and there's always a waiting list, so don't wait.  $65 per person, drinks additional, 7:30 pm, http://citygritnyc.com/#MARDI.
38 Prince Street (between Mott and Mulberry streets, Manhattan, http://citygritnyc.com, (646) 580-5720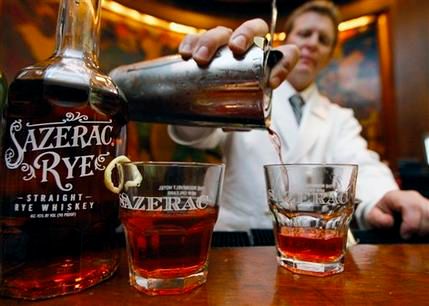 Teddy's Bar and Grill – You might remember this Victorian pub from Boardwalk Empire and other TV shows.  The 125-year old Brooklyn pourhouse holds what Time Out New Time Out New York calls "the best Mardi Gras party in the East," on Tuesday night.  George Kilby Jr.'s Mardi Gras Review will set the tone for the evening with performances by his own blues band and music by local fave DJ Strafe.  The menu is as spicy as the music with Sazerac cocktails to keep the moves flowing.  Reservations are strongly recommended.  8pm.
96 Berry Street (corner of North 8th), Brooklyn, www.teddyswilliamsburg.com, (718)-384-9787.
Jimmy's No. 43 – This is another crowd-pleaser, the annual prix-fixe NOLA Mardi Gras dinner event at Jimmy's No. 43.  Five courses await diners including such New Orleans inspirations as baked oysters with creole aioli, BBQ shrimp, shrimp and grits, crayfish gumbo, and flaming bananas foster for dessert.  As Jimmy's is dedicated to the promotion of craft beer, the selection for the evening will be interesting and appropriate, with each course paired with French and Quebec beers.  Wine is also available.  Tickets are required, www.jimmysno43.com/events. 7-9pm.  $45 (excluding tax and tip).
43 East 7th Street (near 2nd Avenue), Manhattan, (212) 982-3006, www.jimmysno43.com.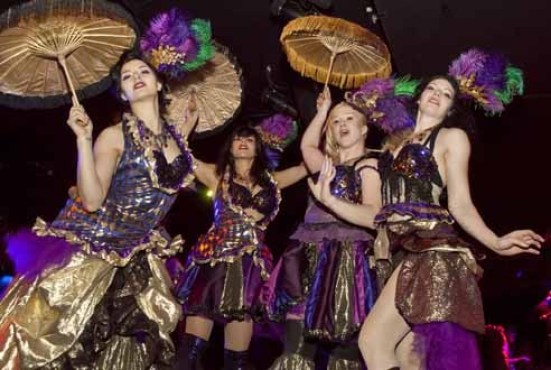 Le Poisson Rouge –A five-hour entertainment and dinner extravaganza to benefit for the Lower Eastside Girls Club, The Two Boots Mardi Gras Ball, hosted by Rosario Dawson, offers a line-up of musicians and performers to keep you rocking all night.  What would Mardi Gras be without body painting, stilt walkers, and comedy to pepper the evening?  And, did I mention:  Cyndi Lauper is performing along with a line-up of 10 of brass, funk, gospel, and hip hop artists including the Middle Church Choir and PitchBlak Brass Band.  The $125 VIP ticket price covers all entertainment, unlimited food and drink, and seating in the VIP section.  General admission is also offered for $25.  7pm-midnight. For tickets, https://app.etapestry.com/cart/LowerEastsideGirlsClubofN/default/category.php?ref=86.0.313889013.
158 Bleecker, Street, Manhattan, (212) 505-3474, www.lepoissonrouge.com