One of the world's largest celebrations comes to New York January 23 as we welcome the Year of the Dragon for Chinese New Year. This year is an especially auspicious one, as it is more specifically the Year of the Water Dragon, which only occurs every sixty years in the Chinese Zodiac. Our recommendations for this extravagant 15-day celebration include lots and lots of our favorite f's: festivals, food, and of course fun.


7th Annual Pre-Lunar New Year Gala & Flower Market: Get in the Lunar New Year spirit on Saturday and Sunday January 21 and 22 at the Queens Botanical Garden. The event is being co-sponsored by the Asian American Activity Center and will feature flowers and Lunar New Year items for sale, Dragon Dance performance, Kung Fu and cooking demonstrations, visits from the Fortune god, music, and a Feng Shui talk. The event will take place from 10am-6pm both days. Parking will be available in QBG's parking garden at $5 per car.
43-50 Main Street, Flushing, NY 11355; 718-886-3800; http://queensbotanical.org/home
Lunar New Year Festival Family Day: Welcome in the Lunar New Year "family-style" at the Museum of Chinese in America with activities for all from 10am-5pm on Sunday, January 22. Immerse yourself in this phenomenal culture with schedule highlights including Lunar New Year gallery tours, the Lion Dance Performance and Workshop, a Mandarin language workshop, New Year Festival dances, a calligraphy demonstration, and arts and crafts activities. General admission is $10 and is free for MOCA members and children aged 1 and under.
215 Centre Street; 212-619-4785; http://www.mocanyc.org/visit/events/lunar_new_year_festival_family_day_0
Firecracker Ceremony and Cultural Festival: A Chinese New Year is never complete without a little spark to get it started. Head to Sara Roosevelt Park between Grand Street and Chrystie Street and take part in in the lighting of 600,000 rounds of colorful firecrackers, a traditional Lunar practice to ward off evil spirits for the new year. Enjoy this year's theme, "Chinatown, New York City," which seeks to celebrate the powerful role Chinatown plays in the culture and diversity of New York City. Other festivities include lion, dragon, and unicorn dance troupes; music and dancing by Asian and Asian-American singers and dancers; food vendors; and more. January 23, 11am-3pm.
Sara Roosevelt Park (Intersection: Grand St, & Chrystie St.); http://www.betterchinatown.com/FIRECRACKER-CEREMONY.php
Chinatown Lunar New Year Parade and Festival: The celebrations continue on Sunday, January 29 with the 13th annual Chinatown Lunar New Year Parade and Festival. The cultural festival and booth will be located at Sara Roosevelt Park between Canal and Forsyth Streets from 11:30am-4pm and will feature cultural performances from organizations all across Asia, including Malaysia, Singapore, Korea, Japan, Vietnam, and more. Last year's festival, celebrating the Year of the Rabbit, drew in a record 500,000 visitors. The parade will start at Little Italy and march its way through Lower Manhattan and China Town ending at the Lower East Side on Grand Street by Sara Roosevelt Park. More than 6,000 people are estimated to march in the East Coast's largest winter parade including elected officials and celebrities. Marvel over lion and dragon dancers, antique cars, floats, beauty queens, and more. The parade starts at 1pm, but it is recommended to arrive between 11:30am-12 Noon.
http://www.betterchinatown.com/LUNAR-NEW-YEAR-PARADE.php
Lunar New Year Parade: As home to one of the largest Chinese and East Asian populations in the world, Flushing, Queens is the place to be to watch a truly festive New Year parade. The parade's highlights include fireworks, steel drummers, dragon dancers, and more. The parade's start time is 11am on February 4 which begins at Union Street and 39th Avenue with a New Year Festival to follow at Queens Crossing Mall (39th Avenue and Main Street) around 12:30pm.
http://queens.about.com/od/flushing/p/Chinese-New-Year.htm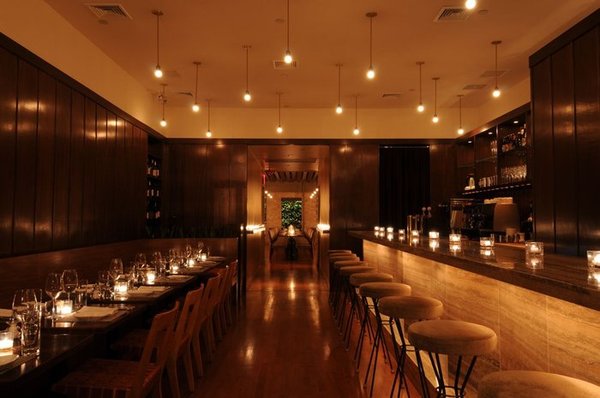 LTO: Eddie Huang, bun master and chef of famed BaoHaus, brings the hype back for his third annual Chinese New Year feast on January 24 at LTO. The $65 three-course menu will introduce diners to some of Chef Eddie's brand new dishes. The starters are as inventive as ever, including a choice of edamame and sour cabbage Nian Gao, spaghetti squash with sea cucumber and roast duck, and salt fish country sausage bao. Second course choices include a casserole with nappa, fresh tofu, and vermicelli; spicy rice flour spareribs with sweet potato; and a steamed whole fish with three peppers. Finish your culinary journey up with a selection of sautéed clams over sticky rice, Taiwanese tomato and eggs with baby fish and pickled radish, or Mala NY strip steak with hot pot sauces and roasted Chinese broccoli. Oranges, a traditional dessert after a Chinese meal, will be served to end on a sweet note. Make it a party for $30 more to include all-you-can-drink beer, wine or champagne. Reservations can be made by emailing reservations@baohausnyc.com.
LTO: 171 East Broadway; 212-228-3100; www.ltonyc.com
Mandarin Oriental: The elegant Upper West Side Mandarin Oriental hotel will honor its heritage (its first property opened in 1963 in Hong Kong) from January 23-February 5 with its "Chinese New Year Tea of Togetherness." This special afternoon tea priced at $48 per person will offer a selection of eight tastes of Dim Sum and Chinese Tea Cakes inspired by the symbols of Chinese New Year. White, spice and dark teas will be paired with each bite in the Lobby Lounge.
80 Columbus Circle; 212-805-8800 ext. 8266; http://www.mandarinoriental.com/newyork
Ruby Foo's: The ever-so-fun Ruby Foo's in Times Square invites diners to celebrate the New Year with a special dining selection from January 20-23. Ruby Foo's will be offering a $30 whole crispy red snapper dinner as well as a $9.95 kids' menu. Bring in good fortune for your new year as you bite into one of Ruby Foo's giant fortune cookies at the end of your meal. And, to keep the party atmosphere going, the restaurant will be hosting a Chinese New Year kids' party on Sunday, January 22 from 11:30am-6pm with authentic Chinese dragon dancers, origami making, party favors, face painting, and a kids prix fixe menu. Reservations are recommended for the kids' party.
1626 Broadway; 212-489-5600; www.rubyfoos.com