New York City Jobs
How Volunteering Can Help You Land New York City Jobs
Volunteering is a great way to get your foot in the door to the New York City jobs you've always wanted.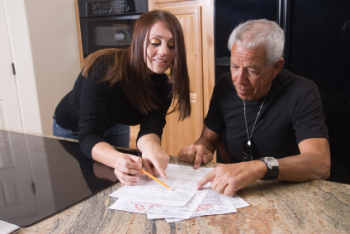 Jill, a work-at-home Mom, had volunteered time at the local school for years. After her divorce, Jill was able to get a job working as a math and reading aid due to her years of service prior to her divorce. It was something she had enjoyed and now loves working there. She is currently working on her degree and has been guaranteed a teaching position when she finishes.
Jason, a pharmaceutical sales rep, loved the outdoors and volunteered his time helping kids learn to rock climb in his spare time. When he realized more and more people wanted to develop the same skill, he was able to start a small business doing something he loved. Volunteering his time led to his new career.
Volunteer to gain experience.
One of the difficulties, many people face in finding New York City jobs is the dilemma between having the right education for a certain job, but not having any experience. Most employers want someone who has had some sort of experience in their desired field. Volunteering, even a few hours, can provide you with the ability to include "work experience" on your resume. Most companies have opportunities available to people looking to just "get their feet wet" by helping out around the office. Traditionally these positions are called "internships" and are generally of the coffee-fetching nature. These positions can seem to be a rite of passage for those just graduating from college, but they can also be used by those looking to try something new. In the above example, Jill was able to get a job at the school due to the experience she had gained volunteering.
Volunteer to help others.
America is a land of volunteers. According to the Bureau of Labor Statistics, at least 27% of the population spent some time volunteering in 2008. Volunteering is a great way to do something to help your community or those around you. Volunteering allows you to meet new people and develop relationships with potential employers. It also helps you develop new talents and skills or hone old areas of interest. If nothing else, giving of your time to others will make you feel better about life and contribute to the well-being of those benefiting from your service. Jason made a complete career change into something he absolutely loved due to the volunteering he had done during his free time.
How to find the volunteer opportunity you seek:
Make a list of your interests and choose one of them.
Pick something you've always wanted to learn about and take a risk.
Look for opportunities at a place of potential employment.
If you've got a talent for something, put it to good use.
A few years ago, Mary had moved to a new state and needed something to do. She was retired and looking to help in the community. She felt like she was a good "worker bee" and she volunteered for a political campaign. Not only did the candidate win, but she was then offered an unpaid position on the staff to help with administrative work and running errands. Eventually this led to a permanent position on the staff heading up important programs and policies. When asked about it, she commented that she was, "just in the right place at the right time." Volunteering provided her with the opportunity to start an entirely new and very fulfilling career.
If you are looking for New York City jobs and would consider a career change, help your community or just spend some time doing something you love; volunteering can be a great way to accomplish all three of those things in one instance. Who knows the great new direction your life may take!
-Martin Craigs for AllNY.com
Resource