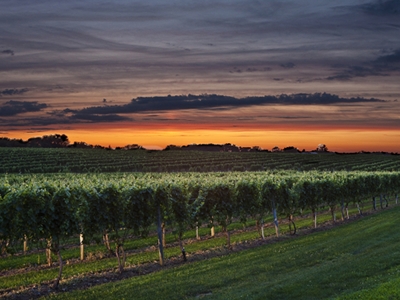 I love Wölffer Estate Vineyard and Montauk, both.  And this weekend it seems that the Hamptons aren't as crowded as you might have anticipated. So here's a good reason to head to the East End for a last tribute to the summer.
On Sunday, September 6 (rain date Monday, September), Sagaponack's
Wölffer Estate Vineyard and Montauk's ultra-hip restaurant and bar The Crow's Nest have joined forces to create and evening of Argentine fare and festivities. Guest Chef Fernando Trocca of Buenos Aires will prepare his signature seafood paella and Wölffer will be serving their first wine from their partnership in Mendoza, Finca Wölffer Rosé.
The weather is gorgeous, and this will be an outdoor event to remember: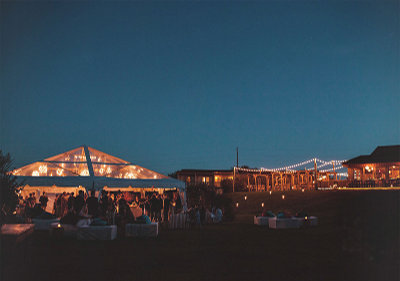 Endless Summer Paella Party, Argentine-Style
Sunday, September 6th (rain date Monday, September 7th), 5pm-8pm at the Lakefront at Crow's Nest Beach
Be among the first to try Finca Wölffer Rosé, Wölffer Estate's new wine from Argentina, plus Wölffer No. 139 Dry White and Rosé Cider, regular beach bar cocktails and a special Wölffer cider cocktail
Food choices include the aforementioned seafood paella as well as tapas such as:
•  Red Shrimp Ceviche
•  Octopus Tiradito
•  Heirloom Tomato, Feta, Anchovies, Capers and Saatar Salad over Pita
•  Ricotta with Aubergines, Almonds, Honey and Lemon Zest
•  Grilled Spring Onions with Romesco Sauce
•  Raw Zucchini Carpaccio, Olives, Chiles, Lemon and Pecorino
•  Chopped Chicken Liver over "Pan De Campo"
4 Old West Lake Drive, Montauk, NY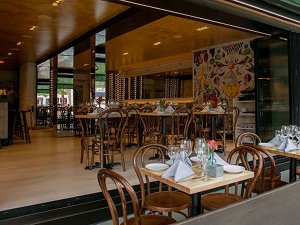 And, if you can't make it all the way to Montauk, try to get a reservation at Wölffer's new restaurant in Sag Harbor, Wölffer Kitchen, 29 Main Street, 631-725-0101. While the initial attraction is the vineyard's substantial list of wines and ciders, it's the local produce and main courses that are the standouts.  Of particular note, the steaks, pastas and veggie sides all profit from the fresh produce and proteins from the area.  Chef Deena Chafetz and Wölffer winemaker and partner Roman Roth have curated both a menu and a wine list to appeal to all foodies and wine lovers. And the location can't be beat, steps from the Bay Street Theater and the center of Sag Harbor.  www.wolffer.com.