Each year, we stress over where to go for a cool, new New Year's Eve experience.  Some of the ones that caught my eye this year will let you choose between extreme partying and indulgence, and more sedate dinners.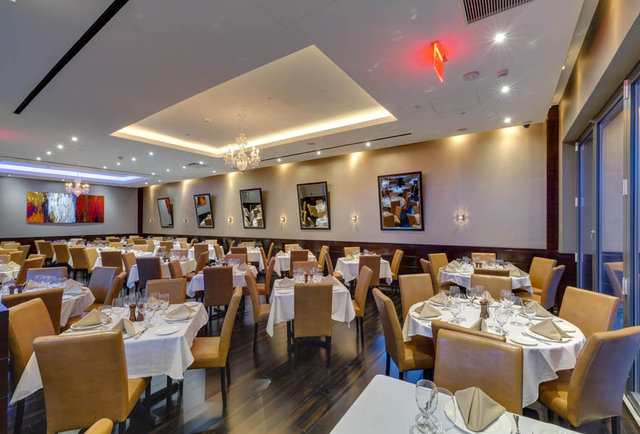 Empire Steak House: Want to go truly over-the-top? Ring in the New Year with an extravagant $10,000 celebratory menu for two and 24 continuous hours of live Sinatra music from New York's finest Sinatra impersonators.  The restaurant will offer the Emperor's Delight menu for $10,000, which will include one pound of fresh Osetra caviar per person and a bottle of 2010 Château Laffite Rothschild, Pauillac for the table.  237 West 54nd Street, (212) 586-9700, www.empiresteakhousenyc.com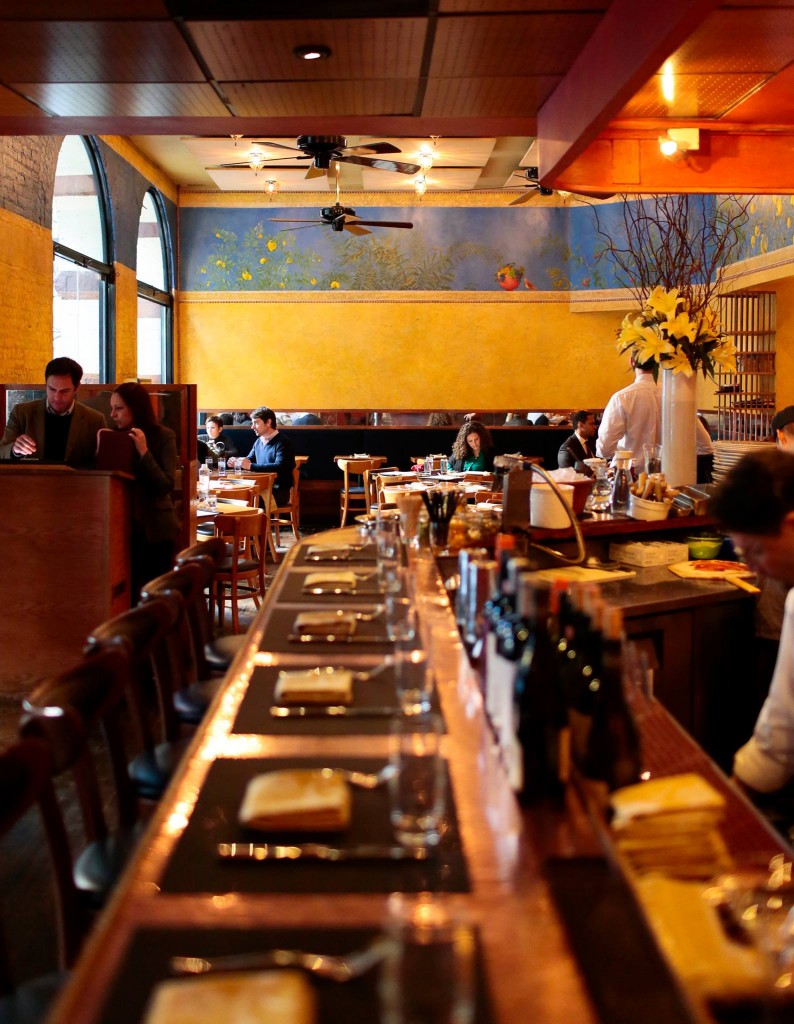 Nick & Toni's Café: For something cozy and a bit more down-to-earth, the Manhattan outpost of the Hamptons favorite will offer festive a la carte specials in addition to the regular seasonal menu. Starting with an amuse bouche of deviled quail egg with caviar, the special menu features grilled quail with greenmarket pumpkin agrodulce, grilled veal chop with braised cavolo nero, and a New Year's Champagne mousse tart with Valrhona pearls and blood orange. 100 West 67th Street, (212) 496-4000, www.nickandtoniscafe.com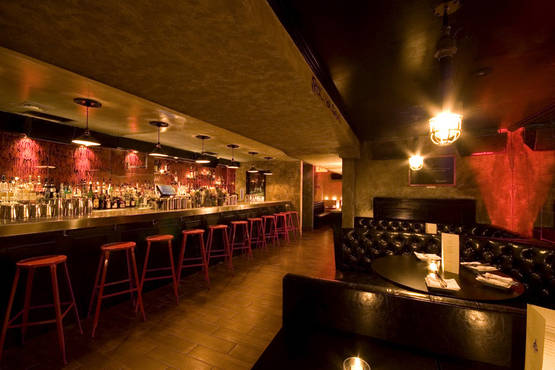 Mulberry Project: This New Year's Eve, Mulberry Project is having a blowout bash with a variety of party options. Celebrate from 9pm-2am with a $65 open bar or class it up and opt for the $85 open Champagne bar. The team at Mulberry Project has also crafted a delicious prix fixe dinner menu featuring pork tenderloin, crispy calamari, fried Brussels sprouts and their special Mulberry mac and cheese for just $45. Table reservations require the purchase of the prix fixe dinner and drink package ($110-$130). Drink and dance into the wee hours, as DJ Justin Dean spins the latest hits all night long. 149 Mulberry Street, (646) 448-4536, www.projectgroupnyc.com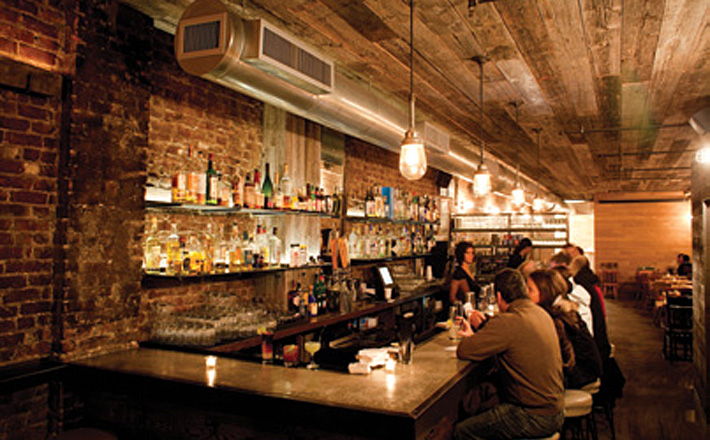 Hecho en Dumbo: Brooklyn's pop-up Mexican restaurant, now located in Manhattan, will feature an unlimited antojitos ("little whims") dinner with a variety of toppings on house-made corn tortillas, sopes, and tostadas. Along with a Champagne toast at midnight, guests will enjoy mariachi bands and DJ sets from Heroes of the Galeon Trade starting at 10pm. Two price options are featured: dinner for $75 per person, or dinner inclusive of a premium open bar for $175. 354 Bowery, 212-243-7073, www.hechoendumbo.com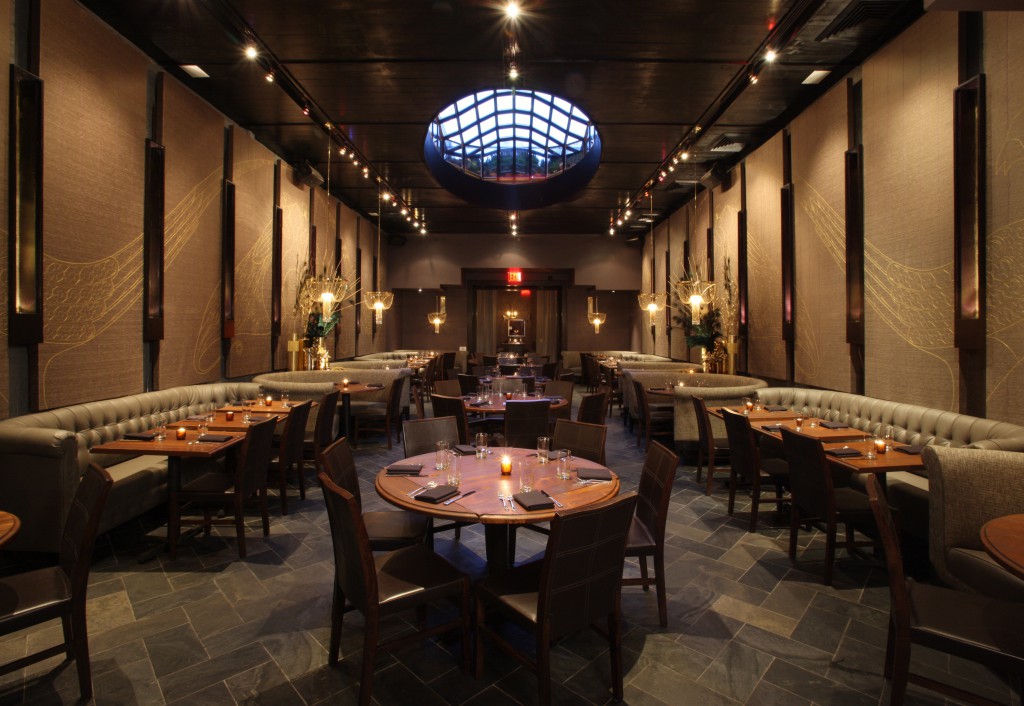 Beauty & Essex: The ultra-creative "small plates" mecca will be hosting two seatings on December 31.  The regular a la carte menu will be served for parties seated prior to 9pm, perfect for those who wish to ring in the New Year elsewhere. Guests seated beginning at 9pm will be offered a family-style meal for $140 per person and a complimentary Champagne toast at midnight.  The dress code for the evening is "festival" black tie with cocktail attire the look for woman and suit and tie required for men. Rumor has it that a DJ will help you enjoy your party favors even more here. 146 Essex Street, (212) 614-0146, http://beautyandessex.com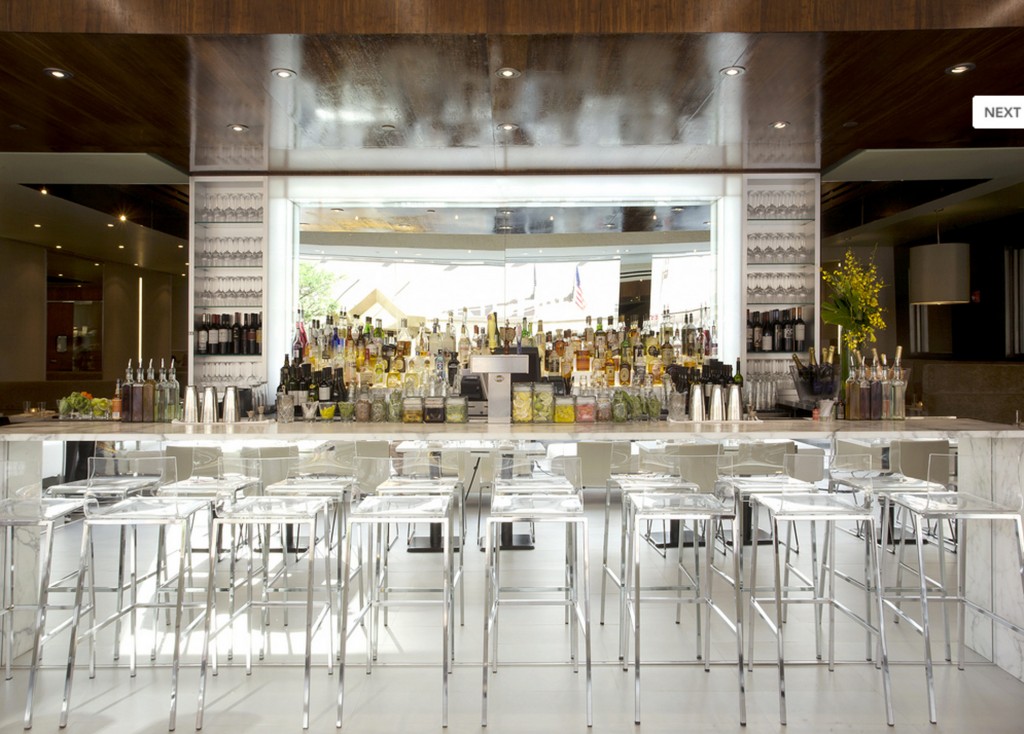 KTCHN Restaurant: Hell's Kitchen's KTCHN Restaurant has created two playful prix fixe menus to start the New Year's Eve night off right. Choose from the 5:30pm seating, which will feature a 4-course menu ($65), or the 8:30pm seating, featuring a 5-course menu ($100). Each menu will offer an optional wine pairing and the restaurant will be covered in pink, blue, and white décor. In addition, guests can watch the New Year's festivities in Times Square during each seating and enjoy the sounds of a 3-piece jazz band as they dine.  508 West 42nd Street, (212) 868-2999, www.ktchnnyc.com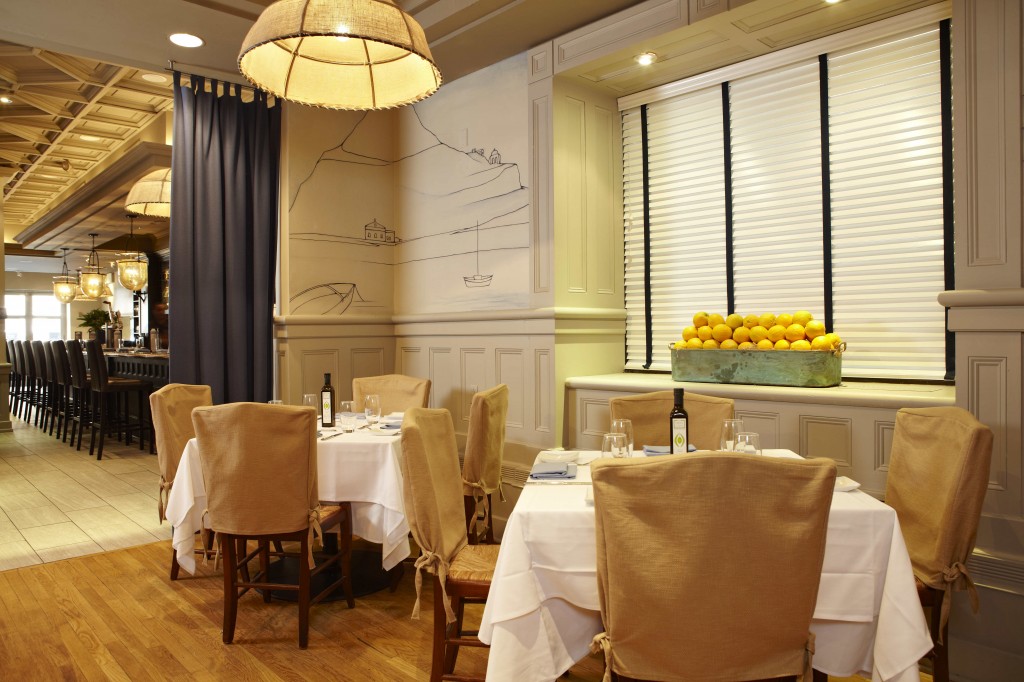 Molyvos: Around the corner from Carnegie Hall, Molyvos has been serving soulful Greek cuisine for over 15 years.  For New Year's Eve, special Greek holiday dishes include crab cakes, kavourokeftes with petit mixed greens, taramosalata, and American caviar; grilled local lobster, Astakos Skharas with seafood rice stuffing, and garlic herb butter; and braised beef short ribs, vodino stifado with red wine, pearl onions, and warm semolina. Diners can also join in the Greek tradition of "The Cutting of The Vasilopita" — the guest who finds the coin in his or her piece is considered to be blessed with good luck for the New Year. The prix fixe menu is available for $75 per person and $120 when paired with selected Greek wines.  871 Seventh Avenue, (212) 582-7500, www.molyvos.com .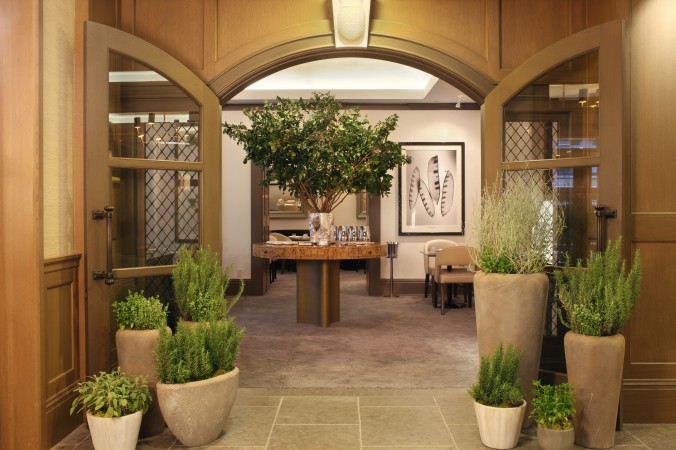 Juni: Chef Shaun Hergatt invites you spend New Year's Eve at his recently opened fine-dining restaurant, Juni, with a five-course tasting menu for $165. A wine pairing option is available for an additional $75. Menu highlights include foie gras with citrus glaze and pain d'epices as well as oxtail with sunchoke and black spice. For the first seating, guests can reserve a table between 5:30-6:45pm which includes your choice of a specialty cocktail. For the second seating, between 9pm and 10pm, guests receive a Champagne toast at midnight. All diners receive a small parting gift bag. Dress code is cocktail attire or optional black tie. 12 East 31st Street, 212-995-8599, www.juninyc.com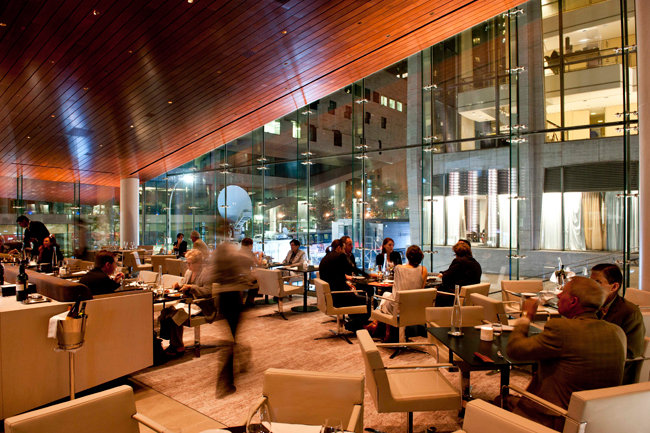 Lincoln Ristorante: Chef Johnathan Benno's lauded Italian restaurant at Lincoln Center offers a special $95 "Buona Fine e Buon Inizio" (good order and good start) prix fixe menu for New Year's Eve. Both white and black truffles are included in dishes such as Tajarin con Tartufo Bianco: tajarin pasta, chicken sugo, castelmagno cheese, and Alba white truffle; and Capesante e Cotechino: scallop, spiced Umbrian pork sausage, lentils, and black truffle. At the end of the night, guests will greet the New Year with a special Franciacorta toast. 142 West 65th Street, (212) 359-6500, http://lincolnristorante.com/
Smorgas Chef West Village: The restaurant's annual New Year's Eve dinner is a double occasion this year, as it is also Smorgas Chef's 10th anniversary. Get ready with your party hat: you can expect a few surprises.  The first seating at 6pm includes a three-course dinner and a welcome glass of Champagne for $65. The second seating at 8:30pm includes a four-course dinner, a Champagne toast, party favors and the ball dropping screening for $110. 283 West 12th Street, (212) 243-7073, www.smorgas.com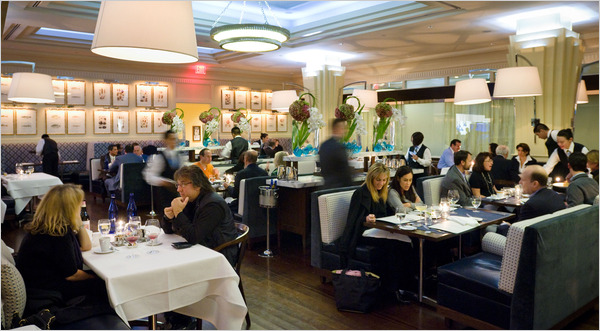 Oceana: The Michelin-starred seafood restaurant will be serving a full a la carte dinner menu as well as Executive Chef Ben Pollinger's New Year's Eve specials from 5-11pm. Highlights include East Coast oysters with black truffle Glaçage; Hawaiian walu sashimi with Satsuma mandarins, Thai basil sauce, and coriander; seared turbot and poached lobster with sauce Americaine and asparagus; and seared sturgeon with caviar sauce and roast cauliflower in an herb emulsion. 120 West 49th Street, (212) 759-5941, www.oceanarestaurant.com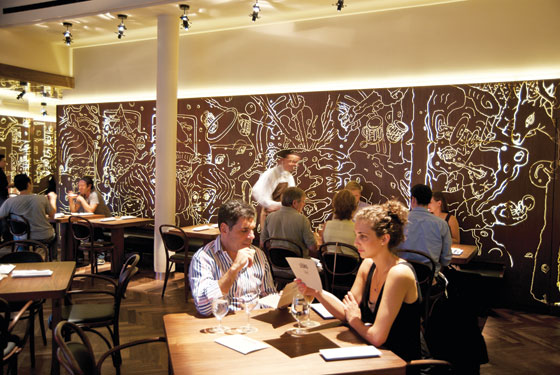 Hospoda: New Year's Eve marks a very special occasion for Hospoda, the New American beer-Inspired restaurant on the Upper East Side: it's also Executive Chef Rene Stein's birthday and the beginning of the restaurant's third anniversary. To celebrate these milestones while ringing in 2014, Hospoda will display culinary artistry at its finest, offering a 14-course tasting menu that allows guests to experience each of the four seasons through sight, sound, smell and taste; beverage pairings for each course will also invoke the four seasons. Chef Stein will devote a major portion of the evening to preparing courses in front of the diners, transforming a section of the dining room into an interactive kitchen set.  Only 40 seats for the $200 prix fixe event are available. 321 East 73rd Street, 212-861-1038, www.hospodanyc.com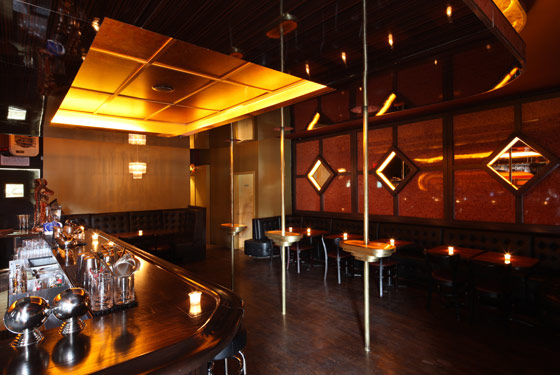 Golden Cadillac: Bring your dancing shoes downtown and party like it's 1977 at the newly opened Golden Cadillac. For $35, the evening will feature party favors, a complimentary Disco Daiquiri and a Champagne toast at midnight. 13 First Avenue, (212) 995-5151, www.GoldenCadillacNYC.com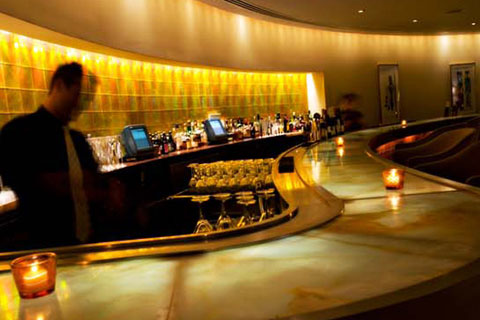 Brasserie 8 ½: Just off Fifth Avenue, the very-refined Brasserie 8 1/2 is offering a $65 three-course prix fixe dinner including such dishes as jumbo lump crab cake; roasted rack of lamb with porcini mushrooms and spaetzle; Long Island duck with poached quince, Brussels sprouts, sherry wine Gastrique; and apple tarte tatin. 9 West 57th Street, (212) 829-0812, www.patinagroup.com/restaurant.php?restaurants_id=67