Get ready for the Hamptons' much-anticipated foodie event, Dan's Taste of Two Forks. This year marks the ninth year of the delicious event which is held at Fairview Farm at Mecox in Bridgehampton, New York on the shore of Mecox Bay.
On Saturday July 20, from 7:30-10pm (VIP entry at 6pm), chefs from more than 40 restaurants and winemakers from more than 15 vineyards in the Hamptons will come together to serve up some of the best food and wine offerings from the East End. Both North Fork and South Fork establishments are represented, feeding hungry (and thirsty) guests who also enjoy music under the direction of DJ Phresh. It's a chance to try out the creations from restaurants you may not yet have visited as well as from your favorites. I'm especially excited for tastes from some of the Hamptons' newest venues like T Bar Southampton and Anker (Greenport) and the new team from Claudio's (Greenport).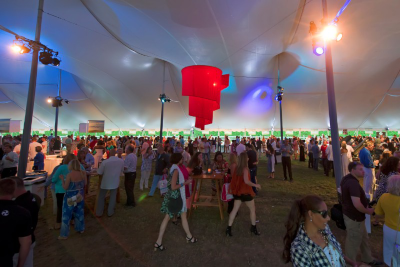 Participating restaurants and food purveyors include Anker by Wolfgang Ban, Backyard Brine by Cori Anne and Randy Kopke, Calissa by Dominic Rice, Chocology Unlimited by Linda Johnson, Claudio's by Franklin Becker, Peter Ambrose of Events by Peter Ambrose, Fairview Farm, First and South by Mynor Ortega, Grace & Grit by Adam Kaufer, Green Hill by Wolfgang Ban, Insatiable EATS Catering & Events by Marco Barrila, Joe & Liza's Ice Cream by Sean O'Donnell, Kontiki by Cheo Avila, Main Road Biscuit by Marissa Drago, Mirabelle Restaurant by Guy Reuge, North Fork Chocolate Company by Steve Amaral, North Sea Tavern by Michael Basta, Page Restaurant by Cleon Clarke, Paola's by Stefano Marracino, PORT Waterfront Bar & Grill by Bruce Miller, Saaz by Sameer Mohan, Salt & Loft, Scarpetta Beach by Jorge Espinoza, Shinnecock Lobster Factory by Marco Barrila, Shock Ice Cream by Elyse Richman, Showfish at Gurney's Star Island by Jeremy Blutstein, Shuckers Lobster & Clam Bar by John Heaney, Smokin' Wolf BBQ & More! by Arthur Wolf, Southampton Social Club by Scott Kampf, Spiro's Restaurant & Lounge by Spiro Karachopan, T Bar Southampton by Tony Fortuna, The Clubhouse by Brian Schlitt, The Frisky Oyster by Robby Beaver, The Garden at Water Mill, The Halyard at Sound View Greenport by Stephan Bogardus, The Tackle Box by John Saladacara, Topping Rose House by Drew Hiatt and Union Cantina by Scott Kampf.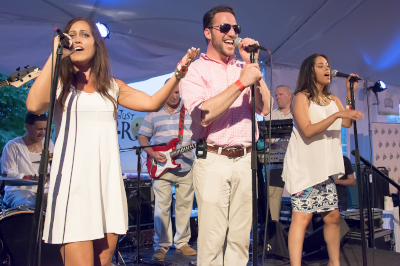 Vineyards include Borghese Vineyard and the Montauk Wine Company. Beer and spirits will also be flowing.
The evening begins at 6:30pm with a VIP reception at the Waterfront VIP Lounge and special treats. General admission starts at 7:30pm. A portion of ticket proceeds will benefit All For The East End (AFTEE) that showcases and provides support to the more than 1,000 charity organizations in the five East End towns. Fairview Farm at Mecox, 18 Horsemill Lane, Bridgehampton, New York. #tasteoftwoforks