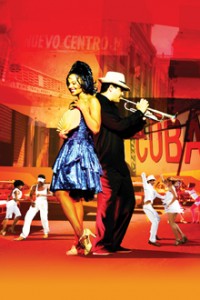 Dreaming about Cuba but haven't quite figured out how to take advantage of the new travel agreements? There's a wonderful dance group coming to New York City next week to get you prepped.  Havana Rakatan, the hot, sexy Cuban dance show from acclaimed Havana-based Ballet Rakatan will be making its U.S. debut at City Center, 135 West 55th Street, in Manhattan, February 18 – 22. In my opinion, it's a shot of hot Cuban excitement that will help beat the Arctic blast and melt the mountains of snow forecast for later this week.
This is the first presentation of City Center's A Bailar: Dance at the Center Latin dance festival which runs from February 18 – March 7. The Festival continues with Sidi Larbi Cherkaoui's m¡longa, a dance presentation focused on the sultry world of Buenos Aires tango. The final performance is Voces, Suite Flamenca, a new work from flamenco superstar Sara Baras.
The easiest way to get tickets (while staying warm) is at www.NYCityCenter.org or by calling (212) 581-1212.
Back to Cuba for the moment.  I really encourage you to get your tickets before they're sold out. Havana Rakatan is a dazzling mix of salsa, mambo, jazz, bolero, son, cha-cha-cha and rumba, accompanied by the eight-piece Cuban son band Turquino, which will perform live onstage.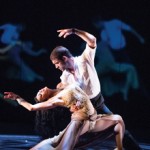 The show presents a high-energy slice of Havana culture that charts the evolution of Cuban music and dance over the country's 500-year history, from the West African rhythms brought by slaves beginning in the mid-16th century, to the jazz, mambo and bolero of the 1940s, the rumba and cha-cha of the 1970s, and the salsa and son of modern-day Havana. As I heard in both Havana and Trinidad last week, it's son that brings it all to an exciting finish, combining elements of Spanish guitar and song with African rhythms and percussion. This is the heart of modern Cuban music and dance, and you shouldn't miss the opportunity to experience it in New York.
Ballet Rakatan is one of Cuba's most successful cultural exports. The company was founded by dancer-turned-choreographer Nilda Guerra in 2001 and has since toured throughout the world. Most of the dancers are graduates of the renowned Escuela Nacional de Arte de la Habana, one of Havana's premier dance schools that offers contemporary dance training mixed with Cuban dance and Latin styles. It's exciting that they've chosen New York City for their U.S. debut.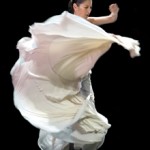 The performance schedule is:
Havana Rakatan, February 18-22: Wednesday, February 18 and Thursday, February 19 at 7:30 pm; Friday, February 20 at 8 pm; Saturday, February 21 at 2 and 8 pm; and Sunday, February 22 at 2 and 7 pm.
m¡longa, February 26 – March 22: Thursday, February 26, Friday, February 27 and Saturday, February 28 at 8 pm; and Sunday, March 1, at 2 pm.
Ballet Flamenco Sara Baras, March 4-7: Wednesday, March 4 and Thursday, March 5 at 7:30 pm; Friday, March 6 and Saturday, March 7 at 8 pm.