If you watched the Golden Globes and applauded the many awards earned by La La Land, there's a good chance you're a theater junkie.  Mark yourself a 'yes' if you've ever wanted to do any of these:
(1)    Stand at the stage door and get autographs from your favorite Broadway stars
(2)    Learn how to dance like a Broadway hoofer or belt like a Broadway diva
(3)    Score the first tickets for upcoming Broadway shows
(4)    Flaunt your knowledge of all things theatrical at a Broadway trivia contest
(5)    Meet like-minded fans in social gatherings about your favorites Broadway  topics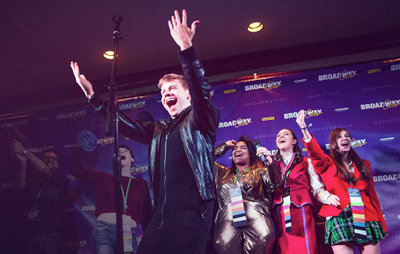 Or, if you just really love Broadway and want to be immersed in all aspects of the Broadway experience for an entire weekend.
The second year of BroadwayCon is coming up in less than three weeks. Plan a weekend in New York City around this dazzling fan convention and you'll be the first to know everything about the 2017 Broadway season (and some good information about Broadway in general).
With workshops about sound design, improv and casting, for starters; cosplay; photobooth sessions with Broadway stars; singalongs to Broadway standards; panels about all kinds of Broadway topics; and, of course, performances, BroadwayCon 2017 is a dream convention for lovers of the Great White Way.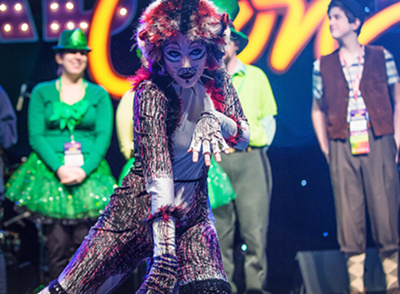 The conference is scheduled from Friday, January 27 through Sunday January 29 at the Jacob Javits Center in New York City.  You can attend all three days or any one/two of the days during the weekend.  Starting at 9am on Friday, BroadwayCon winds up Sunday night at 7pm. Hotel accommodations are available at a special rate at the Marriott Marquis.  More information is available on the BroadwayCon2017 website at http://www.broadwaycon.com/.  Download the app so you can customize your schedule for each day.