After the December frenzy winds down, you might actually be able to fit some shows into your schedule.  Here are two don't-miss shows for you, two for the family, and one that everyone can enjoy. Theater tickets also make great stocking stuffers!
Dear Evan Hansen – Treating a serious subject with an innovative set, production and score, Dear Evan Hansen is important viewing for adults and teenagers. From the brilliant director of Rent, Grey Gardens and Next to Normal, Michael Greif, the play, score and subject matter might seem familiar, but the production is anything but. Starring Ben Platt, a serious contender for a Tony Award, this musical deals with feelings of not mattering, of not fitting in, and other angst, particularly relevant today. How do you feel about promulgating lies and deception? This musical tugs at every emotion. www.dearevanhansen.com.  Longacre Theatre, 220 West 48th Street. Tickets: www.telecharge.com or 212.239.6200.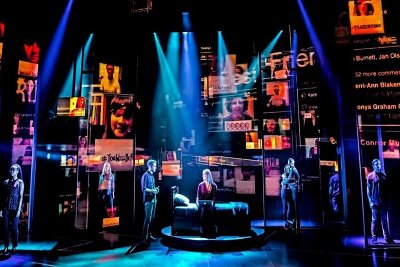 Natasha, Pierre & the Great Comet of 1812 – Based loosely on a portion of Tolstoy's masterpiece War and Peace, the Great Comet is a revelation on Broadway. Sit on the stage, next to a runway where characters and musicians frequently travel, or in a perch in the mezzanine, and you'll be privy to an experience akin to being in a Russian salon. The music is part-Russian, part-club, part-folk, part a-lot-of-styles, and it's magnificent as is the talent. Breakout star Denée Benton is brilliant as Natasha, the countess engaged to Andrey (Nicholas Belton)  but seduced by Anatole (Lucas Steele). Josh Groban's acting debut is as amazing as his tenor (or baritone), with a presence that is magnified with each statement and each song. The other leads are every bit as wonderful and you'll find yourself wishing they could all sing even more, despite the fact that the musical is virtually an opera with minimal spoken dialogue. Prepare yourself for a boisterous and wondrous ride, special effects included. www.greatcometbroadway.com. Imperial Theatre, 249 West 45th Street. Tickets: www.telecharge.com or 212.239.6200.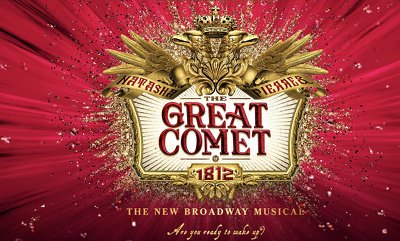 Wicked – One of the longest-running musicals on Broadway, Wicked has a charm that appeals to all ages, to anyone who has ever loved The Wizard of Oz. Glinda, the lovely and bubbly "Good Witch," is a perfect foil to green-skinned Elphaba, her schoolmate and the eventual Wicked Witch of the West.  Bring the kids, come early, don an authentic Wicked costume, and have your photo taken in the Photo Booth. This pre-quel to the Oz story will be around for a long time.  http://wickedthemusical.com. Gershwin Theatre, 222 West 51st Street. Tickets: www.ticketmaster.com or 877.250.2929.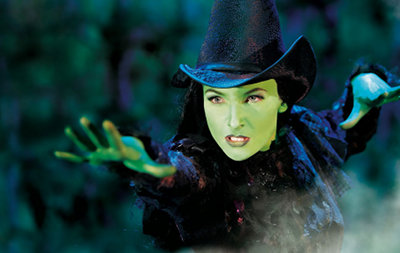 Cats – Now in its second life on Broadway, this smaller-set Cats is a great musical to introduce your family to Broadway. Try to sit in the orchestra, where the Jellicle Cats routinely slither down the aisle, making eye contact and feline gestures as they move. The play, based on the poems of T. S. Eliot with music by legendary Andrew Lloyd Webber, doesn't have much a story. It's pretty much a succession of profiles about each of the cats. But the music, dance, and energy of the show make for a fun afternoon or evening. And Mamie Parris's version of "Memory," the song that helped win Betty Buckley a Tony in 1983, will make your own hairs stand on end. www.catsbroadway.com.  Neil Simon Theatre, 250 West 52nd Street. Tickets: www.ticketmaster.com or 877.250.2929.
Cirque du Soleil Paramour – Part Cirque du Soleil, part musical, completely theatrical, Paramour is a creative take on the Golden Age of Hollywood.  Watch for the breathtaking aerial pas de deux that flies over the audience in this first Cirque du Soleil musical spectacle, specially created for Broadway.  Actors and singers mix seamlessly with Cirque du Soleil performers in 15 different circus acts. www.paramouronbroadway.com Lyric Theatre, 213 West 42nd Street. Tickets: www.ticketmaster.com or 877.250.2929.