Showcasing a wide array of dynamic Cuban talent from classic Cuban legends to contemporary sensations, the ¡Si Cuba! Arts Festival (http://sicuba.org/en) bridges the gap between American and Cuban culture and allows visitors to experience Cuba's vibrant spirit. The festival will run from March 31 to June 16 and will feature works from various creative outlets including music, films, art exhibitions and literature. Live concerts will feature the best of son (the precursor of modern salsa), rumba and hip hop to NYC. Tickets range from free to moderately priced.  It's a rare opportunity to experience the energy of Cuba all together in the US.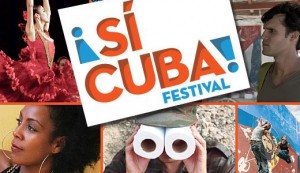 These musical acts will showcase their talents in the ¡Si Cuba! Arts Festival this spring:
Serenading audiences with Cuban son tunes for more than 80 years, Septeto Nacional Ignacio Piñeiro de Cuba woos concertgoers with its traditional Cuban playlist of rumbas, boleros and son classics. The ensemble was dubbed one of the great champions of the Cuban son. The Zankel Hall lounge will offer pre-concert drinks, and the first 200 concertgoers will receive a complimentary drink.
April 16, 10pm
Zankel Hall at Carnegie Hall
57th Street and 7th Avenue
Tickets: $38-$46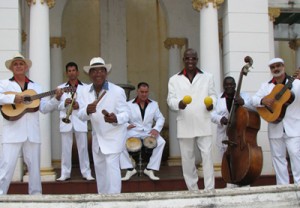 http://worldmusicinstitute.org/event.php?id=1118
Highlighting Cuban culture's African roots, Los Muñequitos de Matanzas performs lively rumbas, intense drumming and rituals through song and dance. The band includes members from three generations and also incorporates Spanish influences into its works for an energetic performance that will have concertgoers dancing along.
Thursday, May 5 at 8pm
Friday, May 6 at 8pm
Saturday, May 7 at 8pm
Symphony Space
2537 Broadway at 95th Street
Tickets: $33-43
http://worldmusicinstitute.org/event.php?id=1089
Dubbed "Cuba's best-kept secret" by The Scotsman, The Creole Choir of Cuba brings spirituality to the forefront through Afro-Caribbean percussion and a capella arrangements sung in Creole. The ten choir members radiate passion through their music, which stems from their family histories of Haitian migrants who escaped slavery to work in Cuba's sugarcane fields. The ensemble's exquisite Haitian and Martinique meringues and mazurkas will be featured in the festival.
Saturday, June 4 at 8pm
BAM Howard Gilman Opera House
30 Lafayette Avenue (between St. Felix Street and Ashland Place), Brooklyn
Tickets: $20-40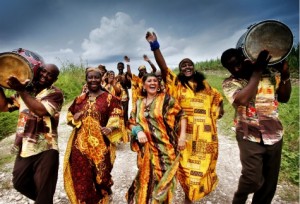 http://www.bam.org/view.aspx?pid=2906
Latin Grammy-nominated singer Xiomara Laugart has recorded more than 15 albums and will take the stage once again to showcase her sultry songs in the festival. She has performed with various leading Cuban musicians and starred as Celia Cruz in off-Broadway's Celia.
Saturday, April 30 at 8pm
Jamaica Performing Arts Center
153-10 Jamaica Avenue, Queens
Tickets: $22
http://worldmusicinstitute.org/event.php?id=1120
A true "triple threat," rapper/activist/poet Telmary Diaz adds splashes of contemporary culture to traditional Cuban son and salsa. Diaz' pairing of Spanish rhymes with reggae beats and jazz guitar have established her as a cultural trendsetter amidst Cuba's hip-hop revolution.
Saturday, April 23 at 9pm
Bar opens at 6pm
BAMcafé
30 Lafayette Avenue (between St. Felix Street and Ashland Place), Brooklyn
Tickets: Free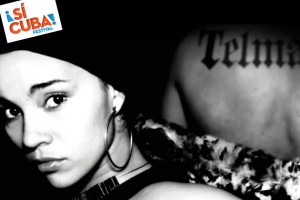 http://www.bam.org/view.aspx?pid=2902
Following in the footsteps of his legendary father and jazz musician Chico O'Farrill, Grammy-winning pianist and composer Arturo O'Farrill, head of the Afro-Latin Jazz Orchestra, teams up with his sons Zack and Adam to bring dynamic Afro-Cuban tunes to concertgoers. The concert will take place during the Wall to Wall Sonidos (http://www.symphonyspace.org/event/6500-wall-to-wall-sonidos), a marathon of Latin music.
Saturday, April 30 at 9pm
Bar opens at 6pm
BAMcafé
30 Lafayette Avenue (between St. Felix Street and Ashland Place), Brooklyn
Tickets: Free
http://www.bam.org/view.aspx?pid=2904