Despite the chilly weather, Easter marks the start of some pretty wonderful New York City events this year.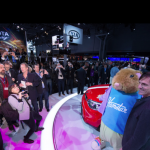 If you love cars, this is the time to get into gear.  The New York City International Auto Show runs through Sunday April 27.  This year's show has a number of showstoppers with a wide range of electric cars, the 50th anniversary Mustang cars, and the 25th anniversary Miatas.  The second generation Rolls Royce Ghost is a stunner as are the new Mercedes-Benz C Class and BMW four-door 4 Series, both due to arrive in the US later this year.  You can also take a test drive over an off-road course with Jeep (Camp Jeep Outdoor Off Roading Ride Along), shoot a selfie with Nissan for a chance to win a free car, and enjoy other pop-up contests.  The show is an annual favorite and takes place at the Jacob Javits Center, 11th Avenue between 34th and 40th streets, in Manhattan.  Show hours are 10am-10pm through Saturday and 10am-7pm on Sunday.  Tickets can be purchased online at www.autoshowny.com.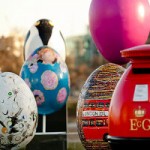 If you missed the Big Faberge Easter Egg hunt that took place over the past couple of weeks throughout New York City, you still have a chance to see all the eggs in one giant nest this week.  Visit Rockefeller Center, with your camera, and you'll see the 282 eggs that made for a great scavenger hunt high and low in all five boroughs.  If you'd like one for your very own, you can bid on the Great Egg auction at www.paddle8.com, with all proceeds going to charity.  Download The Big Egg Hunt app or go online to www.thebigegghunt.org for more details.  Books of all the eggs are sold at Saks Fifth Avenue's pop-up egg shop.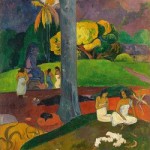 MOMA's Gauguin: Metamorphoses exhibit is in full swing, now through June 8.  The artist's paintings from 1889 through his death in 1903 displays rare prints and transfer drawings related to his better-known paintings.  Exhibit is located on the sixth floor of the museum. Ticket lines can be long, but the exhibit is worth it. 11 West 53rd Street, Manhattan, 212.708.9400. www.moma.org, The Museum of Modern Art.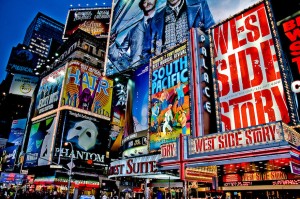 And, for those of you who want to be "in the know" about the theater scene before the Tony's (Sunday, June 8 this year at 8pm), there's a crop of interesting shows worth seeing.  Some of my favorite plays are "Of Mice and Men" starring the prolific actor James Franco with his apt sidekick Lennie, played by Chris O'Dowd of Bridesmaids fame. At the Longacre Theater, 220 West 48th Street. Tickets via Telecharge, or 212.239.6200.
Also, intriguing is The Realistic Jones, an odd but thought-provoking show with Marisa Tomei, Toni Collette, and Tracy Letts. At the Lyceum Theatre, 149 West 45th Street.  Tickets via Telecharge, or 212.239.6200.  If you prefer musicals, "Cabaret" will give you a hearty Willkomen at the Kit Kat Club at Studio 54.  The revival of the revival features one of its previous headliners, Alan Cumming, as Emcee.  Studio 42, 254 West 54th Street. Tickets through Roundabout,  or 212.719.1300. Also designed to envelop you in a musical haze is Audra McDonald's one-woman depiction of Billie Holidayas Lady Day in her final days at the Emerson's Bar and Grill.  Circle in the Square Theatre, 235 West 50th Street. Tickets through Telecharge, or 212.239.6200. For all listings, visit www.playbill.com.