With summer in full swing, kick back and relax with your favorite drink of choice at some of NYC's finest specialty spots. Start your journey with the lighter offerings from these single-liquor venues, where you can indulge in the current craze for bitters or toast the night away with all the bubbly you'd ever want.
Bitters
Amor y Amargo: Welcome New York City's first bitters-centered bar, the brainchild of the famous bitters company Bittermens and Ravi DeRossi, father of other great liquor bars Mayahuel, Cienfuegos, and Death & Co. The intimate space features popular favorites like the 8 Amaro Sazerac and bespoke cocktails such as Negronis, Manhattans and Old Fashioneds, served dealer's choice (they decide on the ingredients) or drinker's choice (you decide). An indulgent tapas menu is served as well.
443 East 6th St; 212-614-6818; http://amoryamargony.com/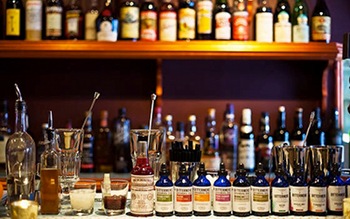 Champagne
The Champagne Bar at The Plaza: Overlook the Pulitzer Fountain and Fifth Avenue as you enjoy your favorite champagne, caviar, and wines at The Champagne Bar. The bar, set in the lobby of the legendary Plaza Hotel, evokes the same old-time elegance and pristine as the original Champagne Porch opened in 1907. Order by the glass or the bottle, or sip one of the bar's distinctive champagne cocktails including the Imperial Plaza, Rose Club Sparkle, and Imperial Tea Blossom.
Fifth Avenue at Central Park South; 212-759-3000; http://www.theplaza.com/dining/champagne-bar/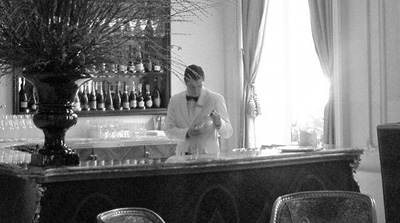 Flûte: Flûte Gramercy and Flûte Midtown bring the same glamour to Manhattan as their counterpart in Paris. The sexy champagne bars sparkle with champagne bottles as a backdrop behind the bar as well as with candle-lit tables, fireplaces and original artwork. Enjoy popular favorites such as Veuve Clicquot by the flute or any of the triple flight selections. Flûte also takes a spin on other classic drinks with its cocktail menu including the Bellini-tini, white champagne sangria, champagne pisco sour, Dark and Stormy, and champagne mojito.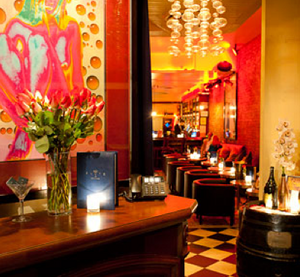 40 East 20th Street; 212-529-7870; http://www.flutebar.com/location/new-york-gramercy/ and 205 West 54th Street; 212-265-5269; http://www.flutebar.com/location/new-york/