At a time when both the arts and diversity come under fire, Joe's Pub has scheduled an event designed to elicit hope and humanity. On May 23 and 24 at 7pm, performer Migguel Anggelo presents his new show, So Close: Love & Hate at Joe's Pub, 425 Lafayette Street, Manhattan. The show is designed to break barriers on the American stage showcasing works reflective of the multicultural, multilingual, changing dedemographics of our country and times. Migguel Anggelo is a Brooklyn-based performance artist and singer who was born in Venezuela.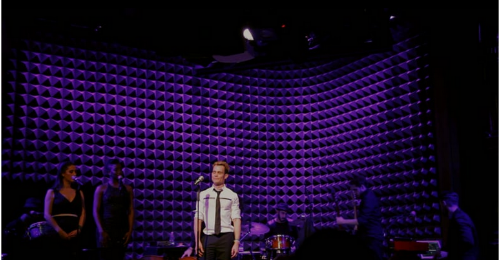 Joe's Pub, part of the Public Theater complex, long a forerunner and ongoing proponent of innovative and compelling theatrical and musical performances, presents this show addressing divisiveness, humanity and hope. Migguel is no stranger to Joe's Pub. In the past few years, he has presented critically acclaimed shows like I, Immigrant, Between Dreams and Another Son of Venezuela at the iconic venue which Migguel has described as a second home. But unlike his previous productions, So Close: Love & Hate will be a very intimate show. Accompanied by just three musicians rather than his full band, The Immigrants, Migguel will present a rich song cycle including an array of new compositions punctuated by Latin classics, American standards, Broadway, opera and Bjork. The new show is directed and developed by Obie Award winner David Drake (best known as the creator of The Night Larry Kramer Kissed Me) under the musical direction and arrangements of Mau Quiros.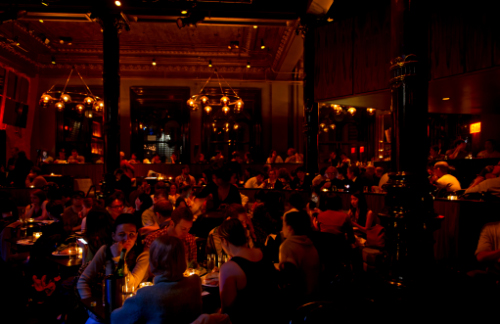 Hailed by critics as "a dynamic treat" and a mixture of "Mambo meets Andy Kaufman spiced with a pinch of Michael Bublé," Migguel has taken cues from Lin-Manuel Miranda, John Leguizamo and Cesar Alvarez, using his performances as a vehicle to promote diversity within the theater community. Through music-theater, Anggelo explores issues of heritage, identity, tradition, language and more as a first-generation Latino immigrant, all with the goal of holding a mirror for those that don't find their story represented on the stage.
Tickets are only $20.  Call 212.967.7555 to order by phone. A full dinner menu is offered.  There is a $12 food or two-drink minimum per person. To learn more, visit https://goo.gl/g25Umi