If Occupy Wall Street has gotten you thinking about your career path, or maybe gotten you thinking about taking an entirely different direction with your life, set aside October 18 for an important meetup taking place in Manhattan.
On October 18, Meet, Plan, Go! will be hosting their second annual nationwide event in New York (and 16 other cities throughout the country) to inspire people to fulfill their career break and travel dreams. The event will offer participants the opportunity to MEET inspirational speakers and like-minded travelers; get motivation, contacts and resources necessary to PLAN the trip of a lifetime; and start taking concrete steps forward to GO on that global adventure and enjoy an extended trip that goes beyond the usual one-week vacation that we've gotten accustomed to.  Here, in a supportive setting, you'll be able to discuss your dreams, fears, and concerns about taking a sabbatical from your job, traveling around the world, or even just putting some time between one career path and another.  I've changed careers a few times, but taking extended time off for travel has never fit.  Perhaps this will be the time that I'm truly motivated to plan to travel round-the-world.


The event will be held at Hostelling International's New York Hostel on 891 Amsterdam Avenue and hosted by Rainer Jenss, a special correspondent to National Geographic Traveler's Intelligent Travel Blog.
Meeting organizers have led up to Meet, Plan, Go! with casual local meetups in the weeks and months prior.  Each meeting has been focused on bringing together a peer group of people with the same dream, to develop energy and camaraderie, eventually leading to inspiration and action.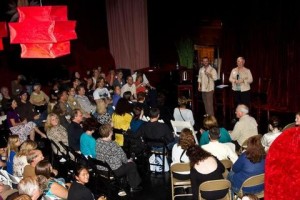 Individuals who have either fulfilled their own world travel dreams or are currently in the planning stages will be featured on October 18. In addition to offering tools and resources for planning a career break, they will also address the main concerns that prevent people from taking a career break, usually centered around financial, career-related, societal, organizational and safety concerns.
Over 2,400 people registered for last year's inaugural event - 23% of whom were in a trip planning stage before the event. In a post-event survey, that number rose to 41%.  Happily, travel is still on everyone's "bucket list," no matter what curve balls Wall Streets wants to hurl at us.  This event hopes to show you how to follow your dreams at any budget level.
In addition to New York City, this year's Meet, Plan, Go! locations include: Austin, Boston, Chicago, Denver, Honolulu, Las Vegas, Los Angeles, Minneapolis, New Orleans, Orlando, Portland, San Francisco, Seattle, St. Louis, Washington DC and Toronto, Canada.
To register for the event, go to: http://meetplango.com/national-event/2011-nyc-event/.