I love how creative New Yorkers, especially Brooklynites, can be about how to celebrate Valentine's Day.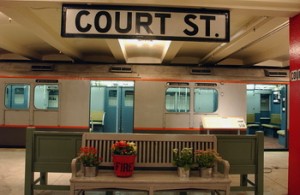 Brooklyn's New York Transit Museum's annual "Missed Connections" party (thank you, Craigslist) celebrates the possibilities public transit encounters.  Sexy, fun, and subterranean, the party kicks off at 6:30pm on Valentine's Day, with refreshments provided by Brooklyn's own Brooklyn Brewery, Brittle Barn, Brooklyn Winery, The Chocolate Room, A Cook's Companion, and Grand Central Oyster Bar Brooklyn.  Raffle prizes, too. Boerum Place, Brooklyn.  Tickets at https://51281.blackbaudhosting.com/51281/Missed-Connections.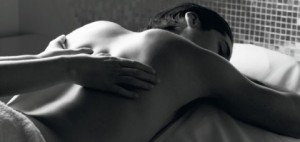 Just want the spa experience? At the Guerlain Spa in the Towers of the Waldorf Astoria, couples can enjoy the "Love the One You're With" couples' massage, spa treatment suite shower with dual rain showerheads and private steam room, champagne and truffles.  Single ladies aren't left out either: the "Just for the Girls" package gives you a choice of manicure and pedicure, massage, or facial, along with two Kir Royale cocktails.  Each package concludes with the spa's signature "Final Touch" treatment, a choice of shoe shine, garment steaming or make-up refresh. www.guerlainspas.com. www.towersofthewaldorf.com.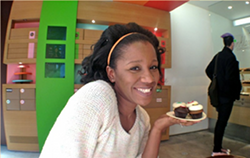 Sugartooth Tours will feed your sweetheart cravings with a special "Sweeter than Sugar Valentine's" tour down the High Line with hot chocolate and dessert tastings as you stroll from Chelsea to the West Village.  A finale of a wine and beer pairing can be added. Choose from two-and-a-half hours tours on four dates: February 13, 14, 15 or 16. 917-856-6761. www.sugartoothtours.com.
I'm completely taken by this concept – chocolate is just sooo yesterday. MitchMallows, headquartered in Chelsea, are marshmallows that come in crazy flavors like banana split, pretzels and beer, churros, ginger wasabi and creamsicles.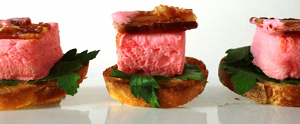 Use your imagination – there's probably a flavor just for you.  Search the "Classic," "Whack'd" or "Seasonal" selections for your favorite hand-crafted pick.  And, for Valentine's Day, they have sparkly mallow hearts in cherry coated in pink and red sugar, all packaged in a polka dot heart-shaped box ($16). 212-645-1121. www.mitchmallows.com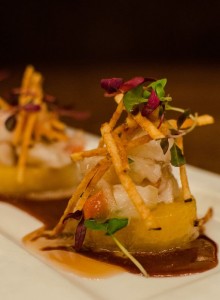 While many restaurants offer special Valentine's Day dinners, usually with a rose and a glass of champagne as a token gift, Stanton Social is having a dance party.  Starting at 6pm, the restaurant's DJ will spin sexy slow jams to get you in the mood. A second DJ will heat up the scene with party tunes. A special menu of restaurant classics along with aphrodisiacal treats is paired with an open bar of premium top-shelf selections for your two-hour celebration.  $125 per person. Email: Natalie@thestantonsocial.com, 99 Stanton Street, Manhattan, 212-995-0099. http://stantonsocial.com/