Manhattan is teeming with great Valentine's Day dining options.  My suggestion?  Grab a reservation, pick up some flowers, and consider a great card and small gift as well.  A perfect evening that's priceless, although not without a price.
For the 14th of February, take a look at 14 of these delicious and varied choices: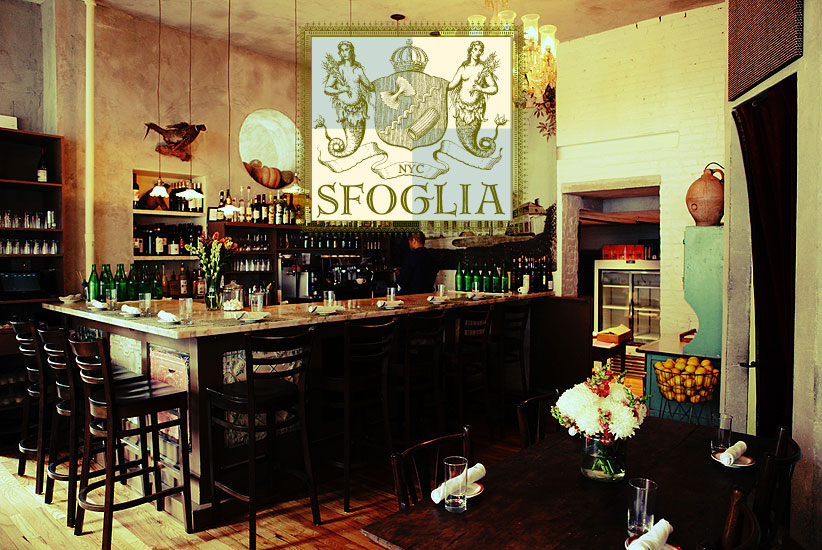 Sfoglia — A restaurant that's a tough reservation to score even on non-holiday evenings, Sfoglia sits across from the 92nd Street Y and offers a "cupid's arrow" four-course prix fixe celebration for $95.  I love this restaurant on a cold night.  It's cozy with its white curtains, homey with its convivial vibe, and always pleasing with wonderful cooking from Chef John Carr.  On Valentine's Day evening they're only serving couples, no matter whether you're sitting at a two-top or at the communal table, so you might actually have a better chance at scoring a table.  Both restaurant favorites and specials are on the menu with the likes of Maine uni with brown bread and house-made butter, buckwheat crespelle with celery root cream and caviar, and spaghetti and ruby red shrimp with Meyer lemon.