Labor Day weekend and the weeks beyond means all sort of fun foodie events in New York City.  Here is a compilation of some that you might want to sample: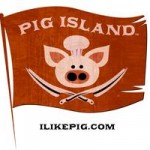 Pig Island, September 6, 11:30am-4:30pm; Showcasing the best of New York State local farmers, chefs, brewers and vintners all dedicated to bringing home the bacon, Pig Island returns to the Red Hook waterfront, a.k.a. home to exclusive beer provider, Sixpoint Craft Ales.
Pig Island pairs NY State hogs with NYC chefs to bring the best of New York State to NewYork City. http://www.eventbrite.com/e/pig-island-2014-tickets-11423697587 , Waterfront at Erie Basin Park, 1 Beard Street, Brooklyn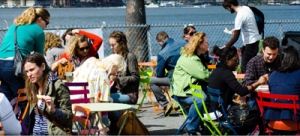 Taste Williamsburg Greenpoint, September 7, 1pm-5pm,; TASTE Williamsburg Greenpoint is an outdoor celebration of North Brooklyn's local flavor. Featuring more than 40 of the neighborhood's best restaurants, bars, breweries and wineries, along with live music and more all with beautiful views of the Manhattan skyline as the backdrop. http://tastewg.com/ , East River State Park, Brooklyn
Vendy Awards, September 13, 12:39pm-5pm; The Vendy Awards presents the 10th annual Vendy Awards at Governors Island. Cheer on and sample from New York City's best food trucks. http://www.vendyawards.streetvendor.org/newyorkcity

Beer for Beasts, September 13, The 4th annual Beer for Beasts charity event hosted by BeerAdvocate and Sixpoint Brewery will take place at the Bell House in Brooklyn, NY. The celebration will feature dozens of exclusive beers, some of New York City's best food vendors, and creative entertainment to promote compassion toward animals. All net proceeds go to the Humane Society of New York. A day session and a night session are offered.  http://www.beeradvocate.com/b4b/ 149 7th Street, Brooklyn
Exploring Latin American Jewish Cuisine, September 14, 2:30pm-5pm; Latin American Jewish cuisine is heating up restaurants and kitchens throughout the Americas. Hear a lively and mouthwatering conversation about the cuisine's journey from early Sephardic influences to the Jewish food landscape of today. Museum of Jewish Heritage, 36 Battery Place, https://webformsrig01bo3.blackbaudhosting.com/898a/tickets?tab=2&txobjid=a5870498-401e-4ac7-a135-287ffbe9eb16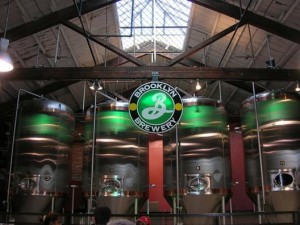 Nordic Hot Dog Championship (part of the North Food Festival), September 15, 6pm-10pm; This is your chance to have some of the best chefs in the world cook up delicious Hot Dogs for you in the comfort of the bar at Brooklyn Brewery. At this first ever Nordic Hot Dog Championships, Chefs battle it out for the prestigious title of Nordic Hot Dog Champion.
Wash down the delicious dogs with equally delicious craft beer courtesy of Brooklyn Brewery and their Swedish sister brewery Nya Carnegiebryggeriet – and vote for your favorite creation. May the most creative, delicious and exciting dog prevail! 1 Brewer's Row, 79 N 11th St., Brooklyn, http://www.eventbrite.com/e/north-festival-hot-dog-championships-at-brooklyn-brewery-tickets-12434009457 Tickets include sampling of all participating hot dogs and open beer bar.