Restored to its original glory by the New York  City Landmarks Preservation Commission through the efforts of Jacqueline Kennedy Onassis and her daughter Caroline, Grand Central Terminal is one of New York City's architectural treasures. A mini-city unto itself, Grand Central Terminal bustles all day with commuters, shoppers, diners, and tourists, creating a frenzy endemic to Manhattan.  On February 1, Grand Central Terminal celebrates 100 years. A new book, several exhibitions, and a day of festivities all mark this event. 42nd Street and Lexington Avenue, Manhattan.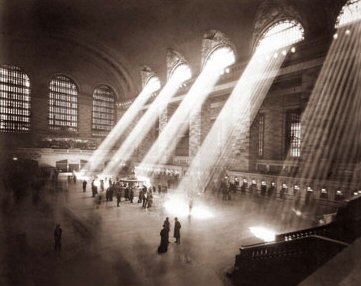 Do you know the whereabouts of the Whispering Gallery or the Campbell Apartment?  How about the location of the tennis court in Grand Central?  And for 100 points, what's wrong with GCT's beautiful ceiling?  Sam Roberts of the New York Times tells all in his chronicle, Grand Central Terminal: How a Train Station Transformed America. Although I can't be sure, I'm guessing that these key points are included among the secrets he shares in the book.   I'll add my own as well: Grand Central Market, a foodie market haven with some of the freshest fish, bakery items, and cheeses that you can source anywhere in New York City, and a great variety of prepared dishes.  It's a super score if you're dashing to catch your train or subway and need a quick solution for dinner or maybe just a snack.
Some of the events happening on Grand Central Terminal's birthday, February 1, include a concert by the West Point Brass & Percussion with West Point's Cadet Color Guard; Happy Birthday songs and tributes by VIPs including preservationist Caroline Kennedy, singer Melissa Manchester, and actor Cynthia Nixon; and dance performance by the Knicks City Dancers and Kids dance teams.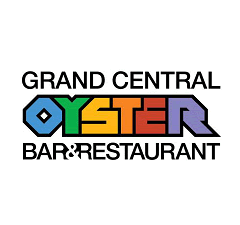 In addition to all-day  giveaways of goodies like chocolate hearts from Li-Lac Chocolates or vintage train whistles from Target, you can take advantage of 1913 pricing at  Grand Central's shops and restaurants with bargains like a 19¢ slice of cheesecake at the Oyster Bar & Restaurant or a 75¢ Adirondack cocktail at Michael Jordan's The Steak House NYC.
Other Events and Exhibitions include:
New York City Transit Museum's 11th Annual Holiday Train Show at Grand Central
Through February 10
Location: New York Transit Museum Gallery
Annex & Store at Grand Central
In a new layout built by Lionel, model Metro-North and New York Central trains depart from a miniature Grand Central on a 34' long, two-level set-up. The show also displays vintage model trains from the Transit Museum's collection as well as classical railroad posters.
Grand by Design: A Centennial Celebration of Grand Central Terminal
February 1 – March 15
Location: Vanderbilt Hall, Grand Central Terminal
An exhibit that shows how Grand Central Terminal shaped modern Manhattan and is setting the tone and pace for its future.
On Time / Grand Central at 100
March 6 – July 7
Location: New York Transit Museum Gallery
Annex & Store at Grand Central
This exhibit, presented by MTA Arts for Transit and Urban Design, showcases the work of more than a dozen contemporary artists in an exhibition about time and the people who live and move through it, all connected by their experience in Grand Central Terminal.