If you love to eat, the best way to do it is in combination with walking.  New York City, the restaurant capital of the world, fortunately offers a range of culinary walking tours so you can enjoy a zero-calorie (almost) day while exploring the city's neighborhoods and food treats.


Here are some programs starting with this weekend:
Arthur Avenue Walking Tour (Institute of Culinary Education)
Saturday August 7, 2010 or Saturday August 21, 2010, 11 am-3 pm
Explore the authentic Little Italy of the Bronx with Giovanna Bellia La Marca and get acquainted with some of the area's acclaimed butchers, bakers, cheese makers and shop owners. Watch Chef David Greco of Mike's Deli make fresh mozzarella and Borgatti's Chef Mario make egg noodles from his family recipe. The tour will feature samples and will end with espresso or cappuccino and dessert at the Arthur Avenue Café. Tours start in front of Pete's Meat Market, inside the Arthur Avenue Retail Market (2344 Arthur Avenue), rain or shine. Participants must be 18+. Register online through the Intitute of Culinary Education.
Price: $80
East Harlem Dance of the Giglio (NoshWalks)
Sunday, August 8, 2010 at 1:00 pm
Taste-test your way through Harlem with Myra Alperson and discover what you've been missing in the area. This tour marks the end of the NoshWalks summer season, and will feature exquisite French pastries, Mexican treats and samples of cuchifritos, a Puerto Rican specialty. Other features include the historic Dance of the Giglio, which is an East Harlem tradition dating back to the early 1990s. The tour will leave from the Malcolm Shabazz Market, south side of W 116th Street between 5th Ave. and Malcolm X Boulevard. To book, visit http://noshwalks.com/index.htm.
Price: $45
Various dates and times
Experience the gritty side of Hell's Kitchen during the Multi-Ethnic Food Tour of Hell's Kitchen or pass by the smallest house in Manhattan while sipping cappuccino during the Italian Greenwich Village tour. Addie Tomei and her colleagues lead tour groups through all of the major NYC neighborhoods and will customize a tour according to what your group wants to see. Visit http://www.savorysojourns.com/ for more information. Call 212-209-3370 for reservations.
Price: $125-210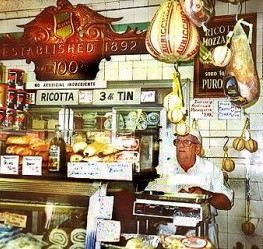 The Great Cupcake Challenge: Taste and Rate Tour (via 92nd Street Y)
Friday, October 1, 2010 from 1:00 pm-4:00 pm
Join Alexandra Leaf for a sweet afternoon of sampling NYC's tastiest cupcakes. This tour visits a commercial kitchen and includes a lesson about different icing styles and current cupcake trends. Guests can indulge in a complimentary S'more cupcake during the tour. The tour will meet outside of Amy's Bread, 250 Bleecker Street at Leroy Street. Guests are advised to bring a pen, a bottle of water and a hearty appetite. For more information, visit http://www.92y.org/default.asp.
Price: $35
Various Dates at 12:00 pm, 12:20pm and 3:30 pm
Indulge your sweet tooth with NYC's finest chocolate by visiting some of the city's most cherished chocolate boutiques. The tours are organized by neighborhood and the chocolate's personality, and include The Luxury Chocolate TourTM, the New Cuisine Chocolate TourTM and the Bowery Lane Chocolate TourTM. Guests will have the opportunity to sample various delectable desserts, from Grand Marnier truffles to chocolate cheesecake. For reservations, please visit http://www.sweetwalks.com/.
Price: $50-70