Still deciding on a New Year's resolution? How about learning a new language, or brushing up on one that you might have studied a millennium ago in high school? Cactus Language in New York City is offering fast track five- and ten-week language courses in a variety of foreign languages, including Arabic, Chinese (Mandarin), French, German, Hebrew, Hindi, Italian, Japanese, Korean, Portuguese, Polish, Russian, Serbian, Spanish and Turkish. In less than two months, you'll have gained a basic understanding of a language of your choice, and you will have successfully followed through on your New Year's resolution, a double benefit.


As a traveler and restaurant writer, I've found that Cactus Language courses are perfect preparation for traveling abroad as you'll acquire the skills necessary to communicate with locals in the various countries around the world. The classes are small so you can make yourself heard. It's definitely much better than trying to learn a language from a computer with Rosetta Stone, or reading a Berlitz guidebook while you're on the elliptical machine.  I'm always looking for tips about where to eat or what to see when I travel, and chatting with the locals is one of the best sources for those "hidden gems"  you'll never find in a guidebook.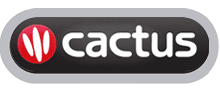 I'm pretty advanced in certain languages, so I appreciate having the opportunity that Cactus affords to select advanced or beginner classes.  I love chatting away in French or Spanish with others who have significant fluency in the language as well as struggling as much as anyone else to master the complexities of Mandarin in a beginner class.
The relatively small time commitment of a Cactus language course compared to the end results of foreign language proficiency make these classes a 'must' for anyone looking to quickly learn a new language in a short time span. Classes are suitable for all levels and  meet for two hours either once or twice per week for a total of 20 hours.  It's social, there's wine and chips on the first night to set the mood, and it's a wonderfully challenging learning expereince
If you're looking for a short-term program or need a condensed language brush-up, then the Five-Week Fast Track Program is ideal. Twice-weekly classes begin January 23 6:15-8:15pm. in French, German, Italian, Portuguese and Spanish.
The Ten-Week Program is available in Arabic, Chinese (Mandarin), French, German, Hebrew, Hindi, Italian, Japanese, Korean, Polish, Portuguese, Russian, Serbian, Spanish and Turkish. Classes start January 11, 17 or 23; or February 2, depending on the language selected, meeting once per week from 6:15-8:15pm. This program is great if you have a longer period of time to study.
www.cactuslanguagecourses.com; 330 5th Avenue (at 32nd St.); 1-888-577-8451