I've been scouring the web and the NYC media to find the best NYE celebrations in NYC.  Here is my first list of the day, all thanks to the wonderful app MyCityWay.  http://www.mycityway.com/
I'll be posting some more restaurant-specific ones shortly.
Classic New Year's Eve:
Times Square: This is it — the mother of all New Year's Eve events. An estimated one million people descend upon Times Square each year with more than a billion watching throughout the world. Revelers arrive around 4 p.m., opening ceremonies commence at 6 p.m., and then musical performances and celebrity appearances take over until the ball drops at midnight. Mayor Bloomberg gets to invite whoever he wants to help drop the ball: this year it's everyone's favorite Lady Gaga. http://www.timessquarenyc.org/new-years-eve/index.aspx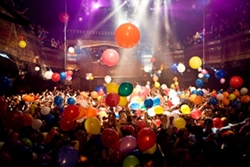 Webster Hall: As America's first nightclub, Webster Hall has 126 years of party experience. The legendary venue has four dance floors, six rooms and four massive floors to celebrate. But the main reason thousands of people choose to ring in the New Year here is for the world's largest balloon drop. Oh yeah, in case you're bored, there will also be aerial performances, fire displays, and a performance by Nero after hours.  12 East 11th Street, New York City, http://websterhall.com/nye/
Madame Tussauds: Located a mere block away from the ball drop, this party will be full of food, cocktails, and 200 life-size wax figures of celebrities. Perfect for all ages, Madame Tussauds will host a live DJ, themed rooms and 85,000 square feet of party space to help you mingle with Miley Cyrus, Diddy, Robert Pattinson, Madonna and many more. 234 West 42nd Street, New York City, http://www.madametussauds.com/NewYork/Default.aspx
Unconventional New Year's Eve: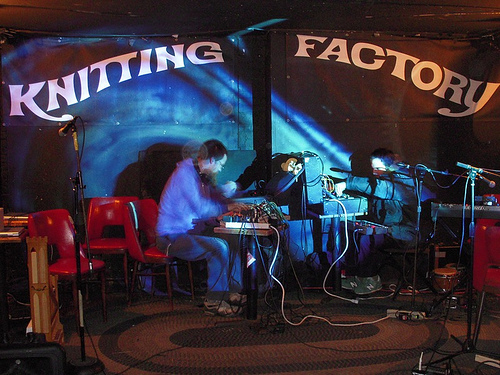 Murray Hill's Annual NYE Extravaganza at the Knitting Factory Brooklyn: Head to Williamsburg for debauchery done right. The Knitting Factory will be full of booze and burlesque babes, and the event's host, Mr. Murray Hill, will be keeping the laughs going all night long. 361 Metropolitan Avenue, Brooklyn, 347-529-6696, Tickets $25-$100.
1st Annual New Year's Eve Comedy Festival at AMC 34th Street: For a lot of people, 2011 has been a rough year. So why not welcome 2012 in with a good laugh? Personally, I can't think of a better way to celebrate.   We could use some good, and perhaps, some raunchy laughs bigtime.  $55 general admission, 312 West 34th Street, New York City, http://www.theallianceparties.com/newyork/newyearseve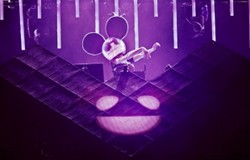 Deadmau5 Unhooked at Pier 36: Love electronic music?  Break out your glowsticks because the comically costumed dance-master is taking over the three-tiered 64,000 square-foot pier. General admission with four-hour premium open bar costs $215.  299 South Street, New York City.  http://everafternyc.com/
Bohemian Hall & Beer Garden: This historic beer hall in Astoria, Queens knows how to ring in 2012 with a buffet and bierhaus bang. 29-19 24th Avenue, Astoria, 718-274-4925.   $90-$100 per person; $160-180 per couple.  Drink up! http://www.bohemianhall.com/en/events/show_event.php?id=418&size=small