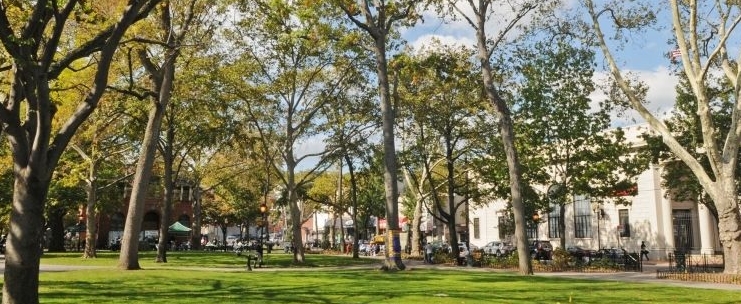 Start your day or evening with a wonderful (and free) ride across New York Harbor on the Staten Island Ferry, and catch a bus or train to these freebies happening in various parts of Staten Island.
August 1: Noted percussionist Johnny Ray plays salsa at Tappen Park from 7-9pm. Stapleton, Canal Street, Water Street, Bay Street, Staten Island, 212-639-9675, www.nycgovparks.org/parks/R028/
August 2: It's a night of Beatles music at the Richmond County Bank Ballpark starting at 7pm.  This annual event, with tunes performed by local musicians, is a benefit to raise awareness of autism. The park is the home of the Staten Island Yankees and is just a short walk from the Staten Island Ferry. St. George, 75 Richmond Terrace at Wall Street, Staten Island, 718-720-9265 http://www.nycgo.com/venues/richmond-county-bank-ballpark
August 3: St. George is also the site for the next evening's Waterfront Festival, happening from 1-9pm along St. George Promenade, adjacent to the Staten Island Ferry. There will be entertainment, local artists, food, and shopping, with fireworks sponsored by Macy's set for 9pm. Rain date is August 4.  St. George, 1 Bay Street (at Borough Pl), Staten Island.
August 8: The third event from the Starlight Concert series showcases Billy Joel cover band 52nd Street and Witness at the Conference House Park. Pittsville Street, Hyland Boulevard, Richmond Avenue, Tottenville, 212-639-9675, http://www.nycgovparks.org/parks/conferencehousepark
August 12: A morning family-friendly program by Disney-sponsored SummerStage Kids will bring jazz to Willowbrook Park from 10:30-11:30am.  The band Robbi K & Friends plays improvisations of original compositions and jazz favorites. http://www.cityparksfoundation.org/arts/summerstage-kids/ , Victory Boulevard, Staten Island, 718-698-2186, http://www.nycgovparks.org/parks/willowbrookpark
August 14: Also for the entire family, an especially the littlest kids, a dance party created by DJ Little Club Heads spins both current dance tunes and original music at Faber Park from 10:30-11:30am. Richmond Terrace, 718-816-5558, http://www.nycgovparks.org/parks/faberpark/
August 15: Westerleigh Park is the site for the fifth concert from the Starlight Concerts series, with performances by Due South and Fireflies.  Willard Avenue, Springfield Avenue, Maine Avenue, Neal Dow Avenue, Staten Island. http://www.nycgovparks.org/parks/westerleighpark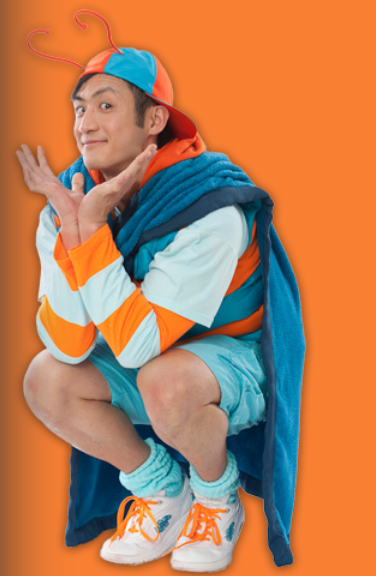 August 17-18: It's an evening of fireworks and music at the annual August Back to the Beach celebrations at Midland Beach (and South Beach).  Now in its 18th year, the program includes performances by Brooklyn Keys, Parkway Soul (Motown) and Function 11.  The following evening's line-up is Reminisce, Rave On, Disco Unlimited and New York Minute. Fireworks are scheduled for 9pm on both evenings. Midland and South Beach boardwalks, Midland Beach, Father Capodanno Boulevard (between Miller Field and Seaview Avenue), Staten Island, http://www.nycgovparks.org/parks/fdrboardwalkbeach/highlights/12257
August 21: Disney-sponsored SummerStage Kids returns to Staten Island Faber Park from 10:30-11:30am for the final event on Staten Island with The Ohmies for a morning of interactive story with singing and dancing. Richmond Terrace, 718-816-5558, http://www.nycgovparks.org/parks/faberpark/
August 22: The final event of The Starlight Concerts series comes to Clove Lakes Park with music by De'ja Vu and Alive n' Kickin'.1150 Clove Road, Sunnyside, Staten Island, 718-398-8000, http://www.nycgovparks.org/parks/CloveLakesPark
August 30: Closing out the summer of free music and events is the End of the Summer Doo-Wop Concert, a Borough President James P. Molinaro presentation, at Wolfes Pond Park. Music, starting at 6:30pm, it features a concert by Cameos and Manhattan Skyline, to be followed by fireworks at 9pm. Rain date is August 31. Cornelia Avenue, Staten Island, 718-390-8000, www.nycgovparks.org/parks/wolfespondpark