While the New Year's Eve Ball Drop in Times Square is NYC's most well-known celebration, the city offers a variety of distinctive ways to ring in the New Year without suffering through the stampede of tourists or hypothermia. Relax, sightsee or dance your way into 2011 with some of these festive NYC New Year's Eve activities:
Take in the fabulous midnight fireworks display on-board a 3-hour cruise on the Hudson with Circle Line Sightseeing. Guests board at 42nd St. at 9pm and set sail at 10pm. The cruise package includes hors d'oeuvres, a full open bar and a DJ for nonstop entertainment. The cruise stops at the Statue of Liberty at midnight, so you're guaranteed a great view of the fireworks, and complimentary party favors as well as a midnight champagne toast add to the festivities. Other cruise highlights include stunning views of the Manhattan skyline, Governor's Island and the Brooklyn Bridge. This all-inclusive event is $140 per person; guests must be 18 to cruise, 21 to drink. Tickets must be purchased in advance and can be reserved online or by calling 212-563-3200.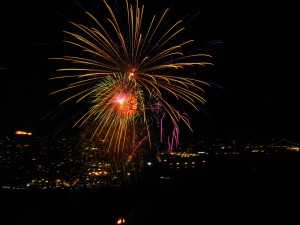 Ring in 2011 on the Upper West Side at Prohibition. Featured in Time Out New York and The New York Times, Prohibition distinguishes itself through its saloon-like atmosphere that resembles the typical saloon of the 1920s speakeasy era. The New Years Eve festivities will feature hors d'oeuvres, live music, pool tables and a full bar serving various drinks from the Prohibition times as well as New Years Eve classics. Best part is, guests can watch the ball drop on TVs in the restaurant. Admission is $125 per person and all guests must be 21+.  503 Columbus Ave.  212-570-3100.
Escape the noisemakers and crowds and begin 2011 in the ultimate state of peace and relaxation at the Jivamukti Yoga School 22nd Annual New Year's Eve Celebration. This celebration offers guests 7 ½ hours of food, dance and yoga with Sharon Gannon and David Life, co-founders of the Jivamukti Yoga Method. The festivities kick off at 5pm with a two-hour yoga session, followed by a vegan dinner at JivamukTea Café. After dinner, guests are invited to a dance party, which will feature hip hop, reggae and transcendental sound vibration. Guests end 2010 with massages and silent reflection as the studio observes Mauna, the practice of silence, from 9pm-midnight. All programs are open to the public, and guests can register for this event online or by calling 212-353-0214, 841 Broadway, http://jivamuktiyoga.com/fms/event_fm.html
Admission (per person):
Yoga class and dinner-  $85
New Year's dinner only (9:30pm-11pm)- $35
Kirtan Dance Party and Mauna- free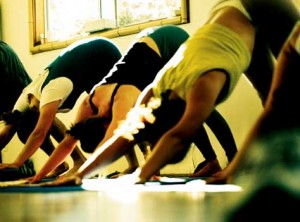 Bundle up and head to Central Park for the Emerald Nuts Midnight Run, especially if you're itching to survive the holidays without gaining that dreaded holiday weight. It beats standing in Times Square since participants will be exercising and burning calories while having fun dancing and running the four-mile midnight race. Hosted by New York Road Runners, this fun-run event also features a costume contest and parade at 11pm, which will be held at the Central Park Bandshell (entrance is at 5th Ave. and 72nd St.) along with the DJ and dancing. Guests will also have spectacular views of the fireworks and a laser light show in the Park. All race participants must register before race day and will receive a special souvenir and a long-sleeve shirt. Race photos will also be available as a keepsake of this memorable New Years Eve celebration.
Entry Fees for NYRR Members and Non-Members:
On or before December 16- $35 Members, $10 Jr/Sr Members, $40 Non-Members
December 17-30- $45 Members, $20 Jr/Sr Members, $50 Non-Members
Event Day- $50 Members, $25 Jr/Sr Members, $55 Non-Members
Registration is currently available online. This race is capped, so register early to claim your spot.
For those determined to include Times Square in their New Year's itinerary, Good Riddance Day and the Wishing Well are two unique celebrations not to miss. On December 28, it will be out with the old, in with the new in Times Square as visitors shred their worst memories from 2010 by disposing of them in a giant shredder. After letting go of 2010, guests can record a wish for 2011 on a piece of paper that will be added to the confetti that accompanies the New Years Eve Ball Drop. If you can't stop by to record your wish in person by New Year's Eve, contribute one online. All online wishes will also be turned into confetti!