It's almost Christmas in New York City — well, not really. But Christmas festivities and sales start earlier and earlier each year and decorations are popping up all over the city.
Here are three don't-miss activities to consider:
This year, you'll have to do a bit more planning if your children hope to sit on Santa Claus's lap.  Macy's wants to make the process more efficient and handle the huge number of people lining up to visit Saint Nick. Santa makes his appearance at "the world's largest department store" from Thanksgiving through Christmas Eve, but you'll need to reserve online to get a spot. Starting just before Thanksgiving, you can book a spot at Macy's Santa Land at Macy's Herald Square, 8th floor, at https://www.macys.com/social/santa-land/. No walk-ins are allowed, so don't delay. Spots will go quickly, particularly after the ads sure to come during the Macy's Thanksgiving Day parade on Thursday. 151 West 34th Street, Manhattan.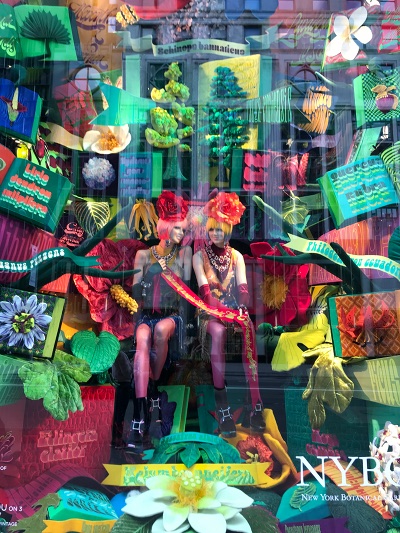 Holiday windows are starting to appear all over the city. Now is the perfect time to visit before the mad Christmas rush.  Particularly appealing, Bergdorf Goodman's "To New York with Love" windows showcase some of New York City's most iconic places this year, including the New York Botanical Gardens, the Museum of the Moving Image, the New York Historical Society Museum & Library, the American Museum of Natural History, and the New York Philharmonic. www.bergdorfgoodman.com, 754 Fifth Avenue, Manhattan. Look for others at Saks Fifth Avenue ("Once upon a Holiday"), Barney's New York ("Hass for the Holidays"), Bloomingdale's ("The Greatest Showman"), Lord  & Taylor ("The Best and the Brightest"), and Macy's Herald Square ("The Perfect Gift Brings People Together").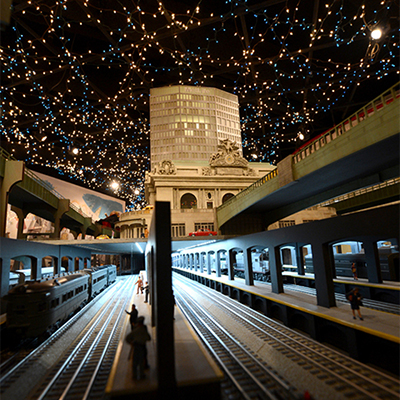 The 16th annual Holiday Train Show at Grand Central Terminal is brought to you by the New York Transit Museum.  A favorite among children of all ages (and their parents), the show includes movement, lights, sound and color and gets increasingly crowded as shoppers throng the major transit hub closer to Christmas. In the exhibit, model trains travel through tunnels, from subway stop to subway stop, and around skyscrapers as they meander through New York City locations. The show is free and runs from 6am-8pm, through February 4, 2018. 89 East 42nd Street, Manhattan. http://www.grandcentralterminal.com/event/holiday-train-show/