Review of Online Dating Sites for New Yorkers
So you haven't had any luck finding love in New York City. You've tried everything, coffee shops, bookstores, workplace romances, joining the local book club and even the local drinking holes, and nothing. Finally with a little nudge from your mother who is anxiously awaiting grandchildren, you find yourself willing to check out what you swore you would never lower yourself to, online dating. Here's some help to get you started.
Let's start with a free site! This site allows you to make up your own quizzes for potential partners and promises that it has amazing accuracy if you are "honest and know what you want". It also partners with facebook so you can place your all ready created profile on okcupid.com and your dating quizzes on Facebook. Okcupid takes less than a minute to sign up for and offers a "Quick Match" function to provide you with a list of people who share the same interests. I particularly like the "Stalker" function which allows you to see who has viewed your page and how many times. I found plenty of people in my geographic area. Whether you live in New York City or Lincoln, Nebraska you won't have a problem finding people. Okcupid is a trendier dating site than most, even if you aren't looking for a potential mate; it is a great social networking site.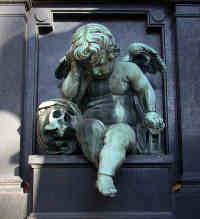 Match.com
Perhaps this is the first online dating site that you have ever heard of or you know someone who found their prince charming on it and so you may be more inclined to head to this site first. Here's the overview to save you some time. Match.com is NOT free; you cannot even view someone's profile without punching in your credit card digits. The average cost is ~$30/month, if you want extras you pay extra. The site does not offer chat or instant messaging at all. Match.com does have its perks however. If you are a workaholic or are on LA - New York business trips every week, this site offers a personalized, professional matchmaking feature that weeds thru potential candidates for you. Match.com also boasts an extra featuring advice on online dating and relationships from Dr. Phil. Overall, it's a decent site that has worked for many people.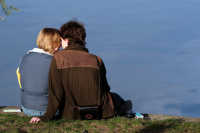 Free site, fast signup, lots of extras! POF, as it is often referred to, has 26 algorithms that were mentioned in the Noble Prize of Mathematics paper. All stuffiness aside, this site is loaded with fun functions such as instant messaging, "hot or not" photo rating systems, smiles, and the ability to restrict who can contact you based on certain criteria. Over 1 million people are on the site, but not all are on strictly for dating. This site offers tons of forums that people can join, from dating topics to cooking tips. The forum feature is a great social networking tool and who knows, maybe the person giving you tips on how to make New York Style Cheesecake will be your next date!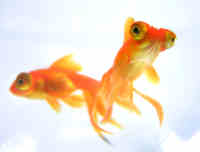 I'm sure you've seen a commercial every night for this site or you know someone who is trying it out. In a nutshell, you have to fill out a 400+ question survey. The lengthy survey then decides if you will be accepted on eharmony.com and if you are one of the chosen, it is then you pay the fees. Eharmony is a Christian website that does not accept everyone. Despite this fact, anyone can fill out the survey, so even if you have no intention of joining eharmony.com, you can at least get some personal insight from the free survey. Eharmony.com is unique in that this site matches for you instead of you filtering thru people. Once matches are found for you, there is a process of getting to know the other person without meeting them face to face, which may be a good or a bad thing to you. One month costs $59.95, however the site offers deals if you sign up for longer periods. Despite seeming a bit expensive and slightly biased in their selection system, this site boasts extremely high rates of matches who go on to marriage.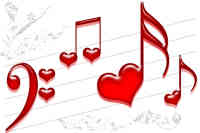 Friend Finder
Friend Finder boasts over 1.8 million registered members. With that many members, how couldn't you find a match? This site is geared towards a generally younger crowd. While the site claims to target singles looking for "love, romance, and even marriage," it's more on the "love and romance" side of that spectrum than eHarmony or Match.com. Be forewarned, Friend Finder is affiliated with two more provocative sites: Adult Friend Finder (geared towards "casual relationships") and Alt (geared towards "alternative" lifestyles).
-Ella Riez for AllNY.com