Four Ways to Speed Up Your Job Search with Smart Networking
By Liz Lynch
In a tough economy, finding a job can take longer because there is more competition for positions and companies often have to delay hiring to cut back on overhead. While you'll have to be mentally prepared for your search to take longer than it might have in the past, the good news is that you have time to set up powerful systems that can help you stand out for this search, and more importantly, attract opportunities for your career in the long term.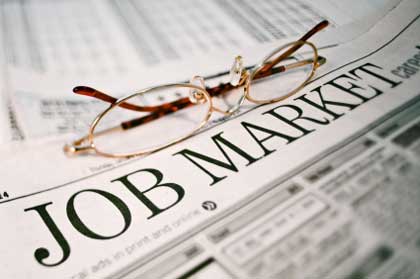 1) If you're not already active on LinkedIn, now is the time to start.
More and more, hiring managers are bypassing recruiters (to save recruiting fees) and passing along job postings to their online networks. Candidates coming in through this channel are, in a sense, being "referred in" by a trusted party. Therefore, you'll get a closer look and probably a faster response than if you're one of the thousands coming in through an open job board.
LinkedIn also empowers you to actively research for companies you are interested in working for and see which of your contacts works there or knows someone who does. Perhaps they can set up an informational interview.
Also, online profiles are rich sources of data, so before interviews, read the profiles of the people you'll be meeting. Not that you'd want to start rattling off their vital stats during the interview, but understanding their background and work experience might help you tailor your answers to their hot buttons.
2) Start blogging about your industry
A blog is essentially your own online column where you can comment on news and trends, and you can set one up in minutes. Write 1-2 short posts per week based on publicly available info (no insider tips or gossip!) and list your blog URL on your resume. This will show potential employers your knowledge of and interest for the industry, and could be the one thing that breaks a tie between you and another qualified candidate.
3) Get visible
Go out to industry events, conferences and association meetings, but rather than be one of dozens or hundreds of attendees, get involved. Join the programming or membership committee, or volunteer to work the registration table at an event. You'll have a role that will enable you to meet lots of key people easily, rather than trying to start conversations cold.
4) Be gracious
After your interview, it's always nice to send a thank you card. You'll probably stand out more (in a negative way) if you don't send one, but it's not enough to tip the scales in your favor. It's necessary but not sufficient. Instead, borrow a big secret to successful follow up that I teach to entrepreneurs when they network: identify something during the interview to follow up on. For example, your interviewer might briefly discuss a project that he or she is working on, and perhaps you've recently read a book or an article that would provide some good background. Mention during the interview that you read something recently that might be helpful, then in your thank you note, include a print out of the article, or the name of the book. Leading with value is always the best way to follow up.
Smart networking strategies put a big focus on preserving relationships while using online tools to help facilitate both communications and research. Integrating both in person and online strategies the right way can help you land your next job much more quickly.
Liz Lynch is author of "Smart Networking: Attract a Following In Person and Online" (McGraw-Hill, 2008). A top networking strategist, she's appeared in The New York Times, The Wall Street Journal and USA Today, as well as on ABC News, Fox Business News, CNBC.com and Businessweek.com. Liz holds an engineering degree from UC Berkeley and an MBA from Stanford University, and worked for some of the top companies in their fields--Goldman Sachs, Disney, Time Warner--before becoming an entrepreneur. To learn how to properly leverage your connections to get your next job fast, visit http://www.SmartNetworkingBook.com. To learn about Liz and her company, the Center for Networking Excellence, visit http://www.NetworkingExcellence.com.
Resources Mentioned in this Article