Fun things to do on and around Labor Day in New York City
The first Labor Day holiday took place in New York in 1882 to celebrate the labor movement's achievement of limiting mandatory workdays. Sunday was sometimes given as a day off, but some workers were told to or needed to work seven days a week. While Labor Day signals the end of summer fun and the beginning of the fall, it also signals a week of fun things to do in New York City. While Labor Day 2011 falls on Monday, September 5, some of the celebrations that Labor Day marks last well into September to ward-off the end of summer blues.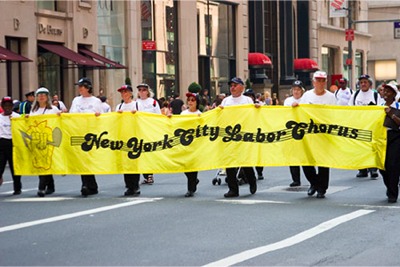 Labor Day Parade: Saturday, September 10th
Celebrate Labor Day by coming out to share the excitement of the Labor Day Parade. Police, firemen, school bands and floats, along with numerous labor unions, including the Screen Actors Guild, will commence the parade at 10 a.m. on 5th Avenue and 44th Street. The parade travels up Fifth Avenue and ends at 72nd Street. For more information, including the lineup of marchers, visit the New York City Central Labor Council's website: http://www.nycclc.org/index.cfm
44th Annual West Indian Carnival Festival and Parade
Festival: Thursday September 1 - Monday, September 5
Parade: Monday, September 5
Immigrants from what was known as the West Indies brought the tradition of carnival to New York in the 1920s. The festival is meant as both a celebration and a promotion of Caribbean culture and arts. The Festival begins the Thursday before Labor Day with all events held on the Brooklyn Museum grounds. Every year, the parade has a different Caribbean-related theme. Thousands of dancers in masquerades will make up the parade, along with numerous floats. Music from the floats and from steel bands on the street will help to create the jovial atmosphere. Caribbean food vendors will also be on-hand. The parade travels along Eastern Parkway from Utica Avenue in Crown Heights, Brooklyn to Grand Army Plaza at the entrance to Prospect Park in Park Slope, Brooklyn. To learn more, visit http://www.wiadca.com/, the website of the West Indian American Day Carnival Association.
Feast of San Gennaro
Thursday, September 15- Sunday, September 25
Restaurants, street vendors, and parades will be out to feed and entertain in Little Italy during the 85th Annual Feast of San Gennaro, a salute to the patron saint of Naples. The eleven-day celebration of culture, religion and food extends along Mulberry Street between Canal Street and Houston Street. Every September 19th, the Religious Procession goes along Mulberry Street and Mott Street. Included in the celebration will be 35 restaurants and 300 vendors selling both food and souvenirs. There are also carnival games and rides. The festivities run from the 11:30 a.m. until about 11:30 p.m. during the week and until midnight on Fridays and Saturdays. For more details, visit http://www.sangennaro.org.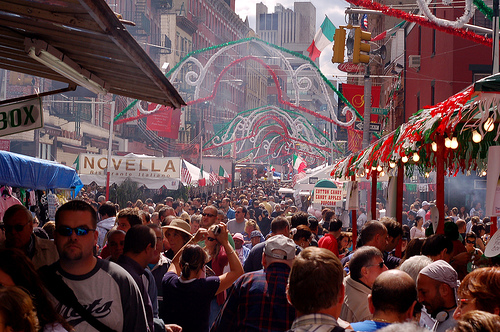 Fashion Week
Thursday, September 8- Thursday, September 15
Fashion Week, sponsored by Mercedes-Benz and organized by IMG, is a semiannual fashion show extravaganza for fashion buyers that take over Bryant Park and venues throughout the city. Fashion Week in September 2011 displays Spring 2012 lines from both emerging and long-recognized designers. Traditionally, big names such as Calvin Klein, Diane Von Furstenberg, and Derek Lam have appeared. To find schedules, locations and more, visit http://www.mbfashionweek.com/newyork/.
-Marguerite Dunbar for AllNY.com