New York City Apartments
Find the New York Apartment You Want
NYC apartment hunting doesn't have to be as overwhelming as it sounds. Just the phrase "apartment hunting in New York City" can make many of us feeling tired. When I think about the vast amount of possibilities just in the city alone, it seems totally overwhelming. The difficulty is that most people have to work. They do not have the time to really hunt down the NYC apartment of their dreams. It helps to have some guidance and some ideas on where to start looking. Here are few suggestions to get you started on the path to find an NYC apartment to truly suit your needs.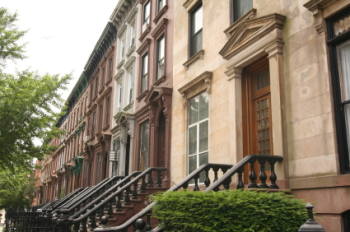 Figure out your budget
Before you even start dreaming about where you would like your apartment to be or what it will look like, you need to sit down and spend some serious time figuring out just how much money you can spend each month. Apartments in New York are notoriously expensive. Most people spend almost 50% of their income on rent alone, with some people spending up to 70%! This is an incredible figure. After you have figured out what your rent-range, make sure you include money for utilities, internet, cable, phone, etc... Those things can add up and need to be considered before deciding on an apartment. Some apartments include utilities, but you should be prepared for all contingencies. If possible, you may want to consider getting a roommate to help cover some of these costs. Moving to New York City can be expensive. You need to know what you are getting into before heading to the Big Apple.
Location, location, location
After you figure out a budget, the next step to is to think about location. Taking into consideration your job, you may want to think "outside the box."
An NYC apartment doesn't necessarily mean a Manhattan apartment. Consider going over the river to Astoria in Queens. You can get more space for your money and have a more suburb-type feel. You can still have access to the subway and bus system as well.
If sticking with Manhattan, Battery Park City, Washington Heights, Harlem, and Inwood are still relatively affordable compared to the rest of the borough. Deciding on a location, will help you narrow-down your search so that you are not zigzagging the five boroughs in search of an apartment.
Talk to people
Many times just talking to someone and letting them know you are apartment hunting will help lead you to a great place. They might have had a bad experience in a certain part of town, or they may know about a hidden gem just waiting to be discovered by you. Additionally, many people have great success using a service like craigslist.com or other apartment-finding search engines. Just be wary of false ads as there are scammers out there trying to make a buck off of legitimate apartment hunters. You can use these sites to narrow-down your options and search for the amenities you desire, such as laundry services, a doorman, or a fireplace.
Start now!
Looking for an NYC apartment takes time. You should give yourself two months from the time you start looking to the time you are ready to move in. Don't wait until the last minute because you will end up having to take something in a hurry which may cause you to spend more then you were planning or be in a location you do not want. Even if you're not going to be moving for a year, start laying the groundwork by researching areas and talking with people. Starting immediately and taking the time to do it right will allow you to find the best apartment for your budget in the area you want.
If you wait until the last minute, and so many of us do, you can use a broker to do the groundwork for you. Some brokers can help you by taking into consideration your budget and location needs. These brokers can show you a few places which will hopefully work for you. Of course, there will be a fee involved, but the fee may be worth it when you do not have much time to look, need something right away, and are willing to pay a fee.