NYC Apartments
Why House Swapping is a Growing Trend for NYC Apartments
Swapping your home for a NYC apartment may be a great way to get into the NYC housing market.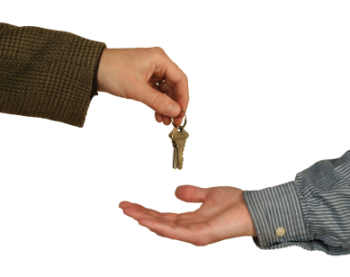 There are six apartments for sale on my street in New York City. These NYC apartments are well-looked after and have great character. The problem is all six of these homes have been for sale for at least four months without a single sale going through. I was talking with the owner of one of these homes and he said that not only have they not had any offers to buy, they've had very few people even inquire or visit. He's beginning to panic and he feels a little desperate as he is supposed to start a new job in another state but he will not be able to afford carrying a house payment here for very long if he has to make a mortgage payments there as well. When he originally bought his house, he was in an all out bidding war and the house had only been on the market for a day! Times certainly have changed. He hates to lower his price knowing further because the home values of everyone around him will also be affected, but he feels pressure to make a decision.
What is House Swapping?
In the current housing market, people need to be creative in order to sell their NYC apartments. Sellers are turning to other sellers in order to make this happen. This is why house swapping is a growing trend among those who are looking to move somewhere else but cannot sell their homes for a variety of reasons. For example, say you live in Florida and would like to move to New York City, but cannot sell your house. You can list your house on Craigslist where you may find someone wanting to leave New York City, but he cannot find a buyer for his apartment. You can read the description of the NYC place and exchange a description of your home. If everything seems to your liking and to theirs, there is a good chance that the details can be worked out.
Is it for Me?
House swapping can work for just about many people. It's great for the military family looking for a new place to live, but needing to leave their old place in a timely manner. It can work wonders for someone getting a new job in a New York City. Sometimes, you may swap or trade with someone who is actually trading jobs with you and needs to find a place where you are. It's also a great option for those looking to retire and leave the city. You may be able to arrange a swap with someone just beginning their New York City adventure. The site Online House Trading provides a search engine that can match your specifications with someone else. It is almost like a dating service for home buyers.
Is it Safe?
There are some inherent risks with house swapping. If you decide not to use a realtor or attorney to negotiate your swap, you could run into some nasty surprises. We would all like to think everyone out there is as ethical and honest as we are, but, unfortunately that's not always the case. You need to do your homework and spend some time talking with your potential "swappers" in order to truly understand who you are dealing with and what you are getting in return. Most people recommend using some sort of real estate broker in order to ink the deal. Obviously there will be a fee involved, but the fee may be worth it in the long run if it gives you peace of mind.
Use common sense internet rules when posting your home information. Do not give more information than is necessary and consider using one of the search engines. They can help match you to someone using the value and description of your home without disclosing too much information. When you are matched with somebody, you still need to remain guarded with your personal information until the details of the deal are worked out. Following basic internet safety guidelines can help keep you safe and allow the deal to go through.
Is it a New Trend?
In this NYC housing market, almost anything goes. House swapping is a great alternative for those looking and/or needing to move, but can't sell their NYC apartments. As more and more house swapping sites are created to facilitate NYC house swapping, it may become the wave of the future.