Can I Haggle with New York City Street Vendors?
Question: Can I Haggle with New York City Street Vendors?
One of Life's Great Truths: If stuff is sold from a card table on the sidewalk, or at a storefront without a cash register (where the salesperson simply collects cas), price tags mean nothing. When you approach a New York City street vendor - whether shopping in Chinatown, Soho or Times Square - just make like you're in Mexico and start bargaining like it's nobody's business!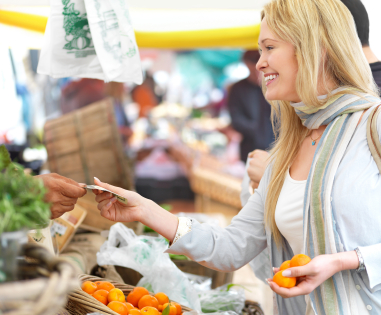 Curbside Haggling Tips:


Be tough, but be Nice
- Remember, they don't HAVE to sell it to you at all.


Decide on your Walk Away Price
- Before you start haggling, decide for yourself the highest price you'll pay before walking away. This will take pressure off of yourself during the negotiation and let you know when it's literally time to walk away.


Drop Hints
- Decide what you want, then be obvious about looking at (or asking for) the price.


Flinch
- Ask "How much?" and react to the answer with a flinch. You don't even have to say anything. Your look of shock alone may illicit a lower price!


Give them a Chance to Reconsider
- Glance at the item frequently while you browse the other goods, but act as though the price is a turn-off. If they start lowering the price immediately, you'll know that you can really bring them down.


Try your Luck
- Name your price, and start low. Find a scarf selling for $20? Offer $6 and see what happens. Chances are you'll get the garb for $8 or so in the end.


Go for a Package Deal
- If you buy two or more items, you can talk most anyone into giving you a break.


Test the Limits
- Especially in Chinatown or at tables full of t-shirt and hats, you can try out saying, "Oh, I can probably get it cheaper somewhere else." If there is no response, chances are good that you've reached the seller's lowest price.


Don't like Playing Games? Be Frank.
- If you're not into chasing down bargains, it's okay to give it to them straight. Look the seller in the eye and ask, "Can I get this any cheaper?" or "What's the lowest you can go on this?" You just might wind up with a great deal.

-- Erin Walters for allny.com
---
Resource