Mid-Season Report: New York Yankees
At the All-Star Break
With over 80 games now in the books, the New York Yankees have the third best record in baseball behind the Los Angeles Dodgers and the Boston Red Sox.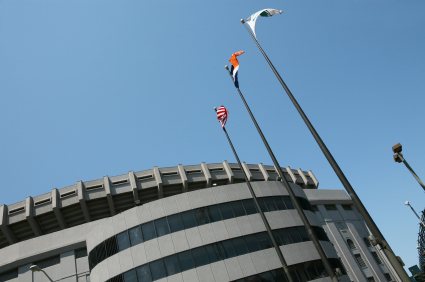 These guys can hit
In American League Team statistical categories, the Yankees are ranked 1st in Runs, On Base Percentage, Slugging Percentage, and OPS Rating, which combines Slugging and On Base numbers. New York is also tied with Texas for the most Home Runs so far with 132. Their .276 team Batting Average ranks them 2nd in the Major Leagues, just percentage points behind the LA Angels.
Perhaps one of the BEST ever
Derek Jeter continues to be one of the most consistent players in the game as he is having yet another strong season. Inserted at the top of the lineup, some may argue that there is no better leadoff man in the game today, as Jeter, now a 10-time All-Star, has 10 home runs, 37 RBIs, 56 runs scored, and 17 steals; while his .321 batting average ranks him 3rd in the American League.
Great Gold Glove Acquisition
Mark Teixeira leads the team in home runs with 21, which puts him in a tie for 4th in the league so far. Teixeira's glove work is far superior to anyone the Yankees have had at first base in a long time and he should win another Gold Glove for fielding at his position. His 63 runs batted in also is tops on the club. He has been a key, free-agent signing for general manager Brian Cashman.
Sharing the Field
In centerfield, the Yankees have a formidable duo in Melky Cabrera and Brett Gardner. Gardner leads the team in steals with 18, while combined with Cabrera; the twosome has a.284 batting average, 11 home runs, and 53 RBIs.
Godzilla
Even though he has been plagued with injuries this year, designated hitter Hidecki Matsui still has managed to hit 14 home runs, 15 doubles and a triple in only 234 at bats. That's an extra base hit in every 8 at bats! So his presence in the lineup continues to demand respect by opposing pitchers.
A-Rod
Alex Rodriguez is 2nd on the team with 17 home runs. Thing is, those dingers have come in 30 games less played than team leader Teixeira! Rodriguez also has a ton of walks and 50 RBIs in his 58 games so far. He has also weathered a brutal beginning to this season with respect to his hip surgery and performance enhancement issues.
Up the Middle
Robinson Cano is second ranked third in the league with 110 hits and second on the team with .308 batting average. Unfortunately, not many of his hits have come when runners are in scoring position.
Catcher Jorge Posada's durability is again an issue, as he has missed over 30 games so far this season, while opposing runners are having their way on the base paths when he is behind the plate. However, New York may have found a nice backup in Francisco Cervelli who filled in adequately when Posada was hurt and then backup Benji Molina also went down with an injury.
The rest of the bench is weak however and remains a need for this older, veteran team as the season wears on. Hinske's versatility should help here as he has played both left and right fields, first base, and at third as well.
Those that Throw
While New York has shown it can certainly hit, the pitching staff is a bit of a concern as they are ranked 12th out of 14 in the league in earned run average.
Big bucks free agent CC Sabathia has not really been what New York has expected or needed so far, as they are just 9-10 when he is on the mound. His outings have been like night and day, literally; with the Yankees being 8-3 in his evening starts and a very poor 1-7 in his outings when the sun is out. Cashman's other big free agent, AJ Burnett has fared a bit better as New York is 11-6 in his starts this year, 6-2 in his games started on the road.
After the Big 2
The rest of the rotation has had mixed results.
While NY is 7-2 in Joba Chamberlain's Stadium games, he has benefitted from the Yankees scoring almost 6 runs per game in those affairs. Reality is that he doesn't last very long in those home games as he averages just under 5 innings per game as a host starter.
Veteran hurler Andy Pettitte has gotten clobbered of late sporting a 7.27 ERA in his last 3 starts. His home ERA is over 2 points higher than his earned run average on the road.
Another pitcher who has had real issues within the confines of the very hitter-friendly Yankees Stadium has been Chien-Ming Wang, who has an ERA of over 10 throwing at home! His injury situation has been problematic throughout the entire season as well.
End of Games
Closer Mariano Rivera, who like teammate Jeter, is another 10-time All-Star, remains one of the very best relief pitchers in all of baseball. Once again he is having a strong season as the reliable veteran has 23 saves.
The middle relief has been a disappointment so far and questions are constant on whether or not the Yankees should add another starter and put Chamberlain back in the bullpen.
Stretch Run
While New York is certainly one of the better teams in not only the American League, but all of baseball, there are concerns over the age and durability of this club as the season winds down into the dog days of summer. Several key pieces of the team have already missed a lot of games due to injury. Their depth and pitching are viable issues that need to be improved upon for New York to once again make a deep run into the post season. Rumors persist about stud pitcher Roy Halladay from Toronto being brought over via trade. If that does indeed happen, it will certainly be a huge, gigantic boost to this staff as he is perhaps the best starter in most of baseball.
Can't Top the Goodies
The ability to beat the league's top teams also needs to improve as the Yankees are a combined 4-13 vs. division leaders Boston, Detroit, and the LA Angels.
Unless something changes there, even if New York gets into the playoffs, they probably won't last very long if they can not beat the better clubs.
-Lenny Moretti for AllNY.com