New York City Travel Deals
How to Visit New York on a Budget
Visiting New York City is a fabulous experience, and New York City travel deals really do exist.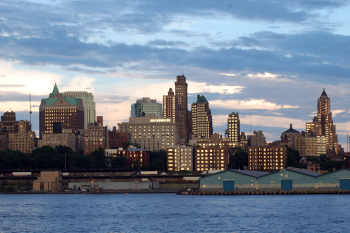 My husband and I decided we wanted to take our young daughter to visit the Big Apple. We were living in upstate New York, but we knew we would not remain there forever and we wanted to take advantage of the opportunity to see New York City. At the time, we did not have a lot of money to spend and we worried about how to visit New York City on a budget.
We were concerned about the type of accommodations we might find. Although we were on the lookout a New York City travel deal, with a young child in tow, we were not up for just any fleabag motel. We needed something decent. Also, we wondered about transportation around the city and the costs we would incur there as well. However, after doing a little creative research, we found a way to have a great time. The city was all we had hoped for and more! Here are a few tips for traveling to New York City on a budget.
Do your research
When you begin to plan your trip, take the time to figure out a budget before you begin your search. It does not take long to come across dozens of sights on the web which can guide assist you. For example, cheap New York hotels can be accessed through a myriad of web sites. Other internet sites can help you find restaurants with meal deals.
Some of New York's best eateries will not break your bank either. In fact, AllNY.com just featured an article on the best street food in New York.
Taking the time to do a little research may not seem as "romantic" as just "hitting the town" and splurging on whatever you feel like, but you'll stay within your budget and can still have the dream trip you've always wanted.
Pretend you're a local
Here's a great New York City travel deal tip: Think like a local.
The locals aren't going to all the expensive "touristy" places in the city. They go to small, exotic cafes or free concerts in the park. One of the things visitors love about New York City is the chance to experience anything and everything! So go "local" and experience the city from that point of view!
You can find a restaurant representing practically every country and culture in the world. You can visit all sorts of art galleries, shops and clubs -- many of which don't charge anything to enter. You don't necessarily need to go to the Metropolitan Museum of Modern Art in order to experience some of the great art to be found in the city. Also, places like Central Park offer all sorts of entertainment and fantastic things to see without having to spend a dime. If you want to experience the culture and flavor of New York City, mix with New Yorkers and go where they go.
Be flexible
If you absolutely have to see a Broadway show, going to a matinee will save you a few bucks as opposed to going during the evening. If you stay for a week or longer, consider renting an apartment for the duration of your stay as opposed to a hotel. You can have access to a kitchen and you can prepare your own food to take with you around the city instead of always going out. Taking the subway and/or walking to your destination will help you save on transportation. New York City is a city of walkers, so wear your comfy shoes and get going. You will be amazed at what you see, find and experience by walking the streets instead of cruising through them on a tour bus.
New York City travel deals are possible to find and NYC does not have to be out of reach as a travel destination for you. By taking the time to figure out what you want to do and experience you can find many ways to cut costs and stay within your budget.
NYC Budget Hotels - Super List